Football Tigers ready to claw their way back to the top after 2-8 season in '10
Oakville to face Marquette on Friday.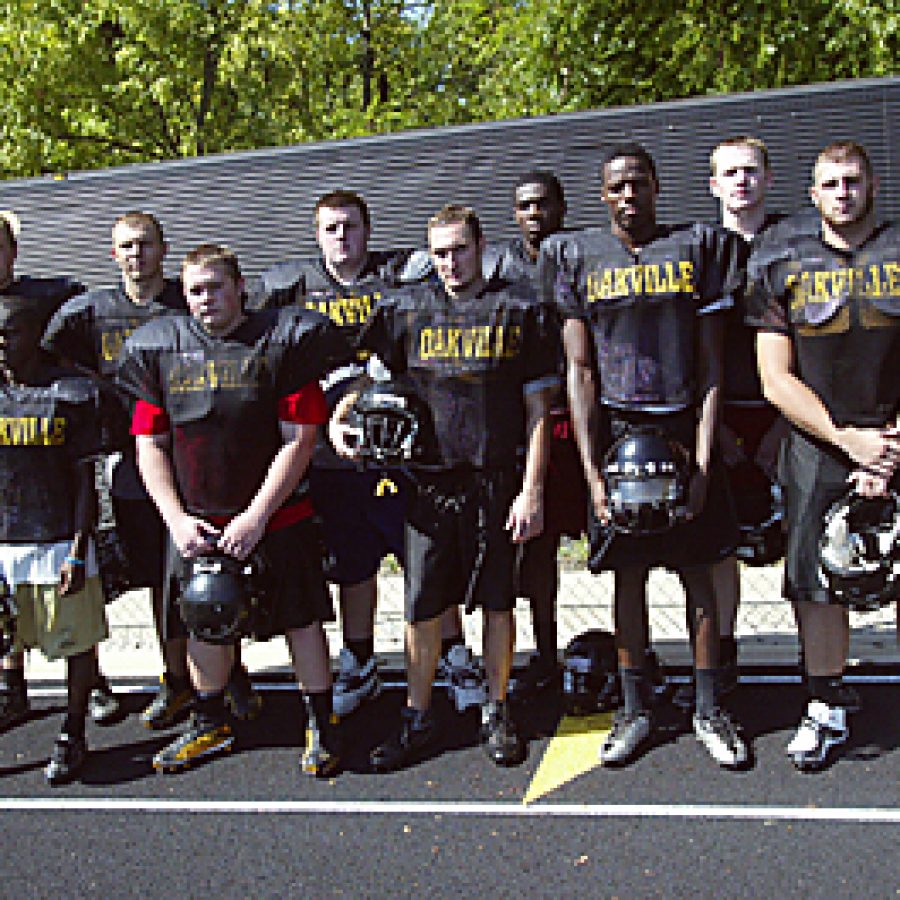 The Oakville Senior High School varsity football team is eager to claw its way back to the top after last year's 2-8 season.
Tigers head coach Arlee Conners believes in his squad and wants to lead it back to the top of the ranks.
"I see us in the playoffs. In six years we won three district championships and I see us being in that place again," he said. "I won't put a stamp on it, but I feel with the guys we have if they do what they are capable of doing there is no reason why we shouldn't be there."
Conners said that last year's record largely could be attributed to a lack of experience. The Tigers graduated a large class in 2009, leaving them with the majority of the team juniors and sophomores and only six seniors in 2010.
Now with a team full of veteran seniors and juniors, Conners hopes that their experience and maturity will make for a much better season.
"They are all returning. We expect bigger and better things out of them," he said.
Conners told the Call during a preseason interview that he will be looking for leadership on and off the field from some of his key returning players.
Last year's starting quarterback Javon Henderson will return alongside his brother, receiver Jaron Henderson.
This dynamic duo, coupled with returning offensive linemen Andrew Bick, Dan Brewer and Andrew Godfrey, should make for a pretty potent offense.
"I feel good about the offensive guys." Conners said. "We feel good about being able to run the ball and pass the ball.
"Last year we were predominately a running team. Now we've got them settled down a little bit. This year it should make for a more balanced attack than it was before."
Conners also said he feels good about the way the defense is coming together this year.
While the offense and defense may have found their identity, there is one component of this Tiger pack that is still up in the air — special teams.
"The biggest obstacle is going to be the kicker. We've got to find a kicker," Conners said, noting the Tigers graduated their veteran kicker.
The Tigers will have their work cut out for them next Friday when the Tigers kick off against one of the top teams in the conference — Marquette. The game will begin at 7 p.m. at Marquette.