Football Tigers defeat Parkway South in playoff action
Oakville to face Jackson Friday night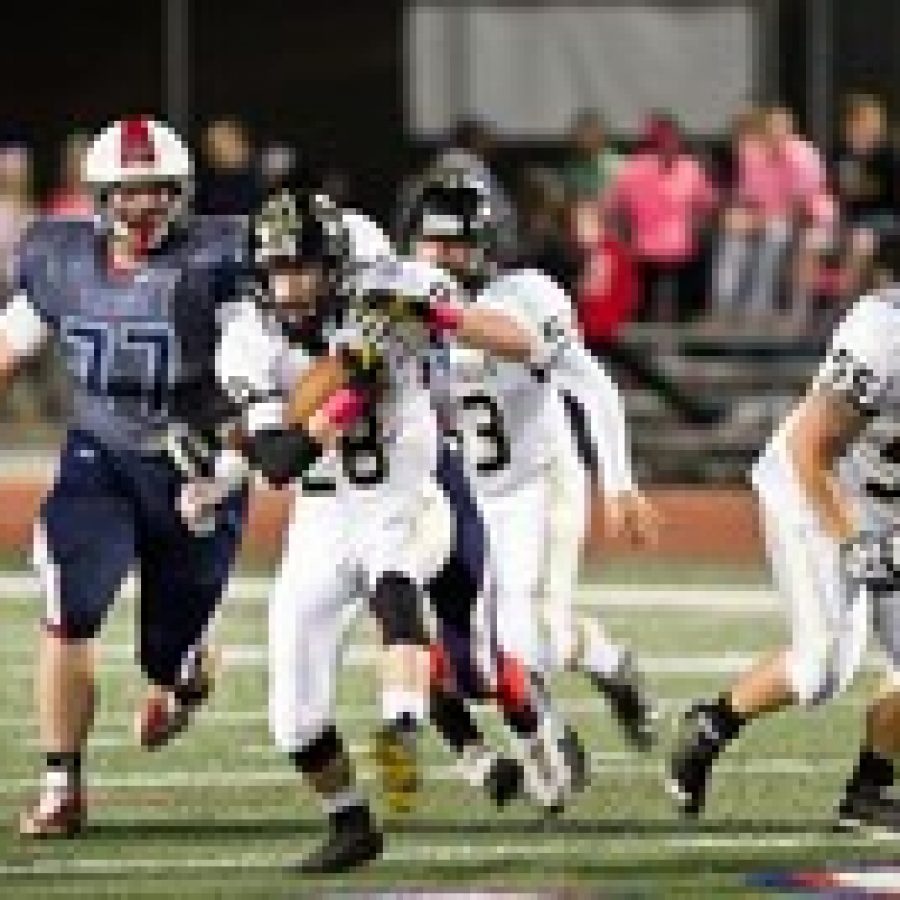 The Missouri State High School Athletics Association football playoffs are under way and the Oakville Senior High School Tigers are in.
Oakville knocked off Parkway South 31-19 last Friday night to advance to week 11 when the team will travel to Jackson to face the Fighting Indians. The Tigers will face Jackson at 7 p.m. Friday.
Heading into the contest the against the Mustangs, the Tigers were coming off a loss to the Lindbergh Flyers, which was a game in which Oakville could have done better, according to Tigers head coach Arlee Conners. But the team adjusted against Parkway South.
"I thought we played four quarters of solid football," Conners told the Call. "I thought last week against Lindbergh we had a decent first half, but the second half we didn't show up, and that's one of the things we talked about you know was leave it all out there on the field.
"When we get off the field, it should be empty tanks and the guys they kind of bought into that message … They had four solid quarters of football, a lot of execution and guys just making plays when it counted."
Oakville fans who have been watching all season may have noticed the team has brought its play to higher level, especially with the season on the line, and Conners agrees.
"I think we did a lot of things we've been talking about doing all along, and we kind of got some guys buckled down and focused on doing their assignments. And it paid off in the end," the Oakville coach said.
Quarterback Carvon Robinson, running back Connor Bartow and receiver Arsante' Conners all stepped up their game in the playoff win, according to Conners, and the defense did its part as well.
"I would say our entire defensive unit played well for the most part," he said.
The Tigers are spending this week trying to get ready for Jackson, which is a powerhouse in Class 5. The team only posted one loss this season, so the Tigers have their work cut out for them.
"They have a good offensive system, a lot of no-huddle and a lot of signals …," Conners said. "They execute very well offensively and defensively they pose challenges.
They've got guys that play good at their assignments … It's an environment where the town shuts down when the team plays, so it will be a good hostile environment and it should be a good challenge for us," he added.
The two teams actually had a chance to see each other in some preseason scrimmages, but Conners acknowledged that he expects both teams to be very different 15 weeks later.
But no matter who the opponent is, Conners expects his players to bring all they have to the field for the simple fact that they don't want to go home.
"At the end of the season either you go out and win or you go home … I've got a lot of guys that are not interested in ending early, so we've got to go out there and continue to be disciplined in our assignments and just play hard and let the chips fall where they may," he said.