Flyers to build on winning momentum
Good defense, playing smart to be keys to Flyers' success.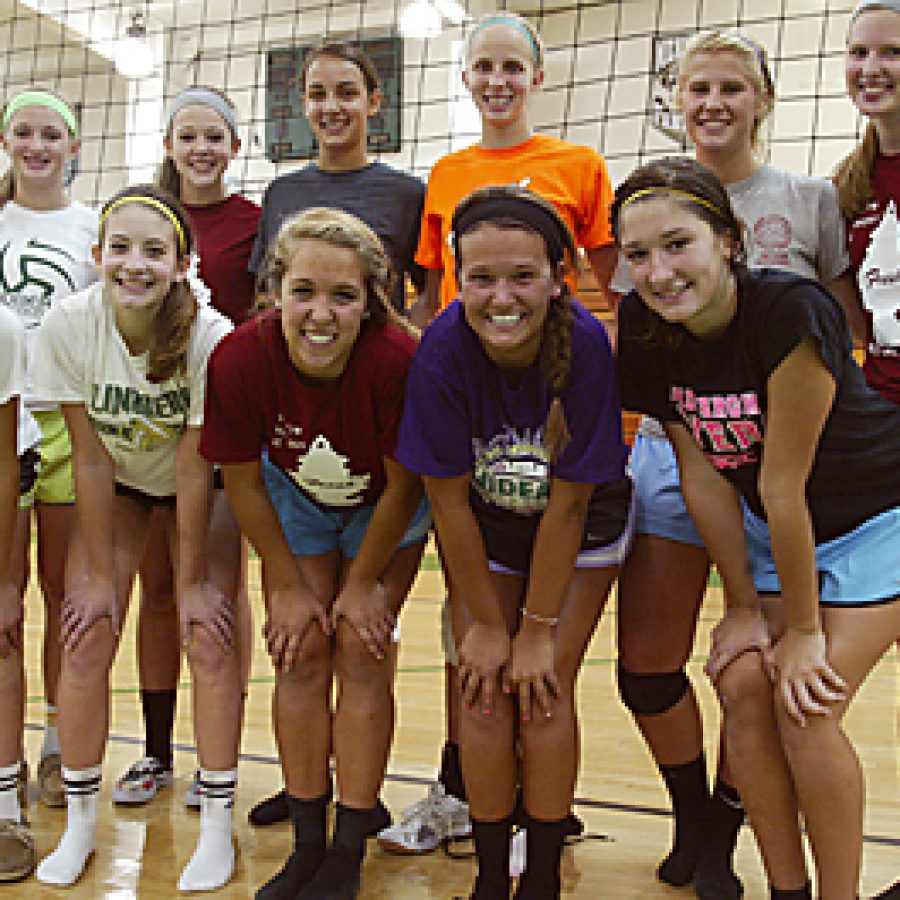 The Lindbergh High School girls' varsity volleyball team is hoping to build on last year's mid- to late-season momentum for the 2011 campaign.
Under head coach Johnna Wieter, the 2010 squad lost its first nine games, but then went on a roll, ending up in the district finals, where the Flyers upset Oakville but couldn't move past Cor Jesu.
"I don't know what happened in the beginning, but we had a good season. It was over .500," Wieter said.
What Wieter wants from her squad this season is to play to its potential.
"My expectation is to play to our level every time we step on to the court. I just expect us to play at our level and be very competitive," she said.
Wieter will be looking at returning seniors Aly Krus and Jill Harmon, who made both All-Conference and All-State last season, to lead the team.
"We are going to expect a lot of them just in leadership," the head coach said.
With Krus returning as center and Harmon playing up the middle, there is some competition among the girls now over who is going to be the outside left hitter. Wieter said she has five girls who are trying to earn the post.
Overall, with the loss off three seniors to graduation, the Flyers have six returning varsity players from last season. Wieter is feeling pretty good about the way the team is shaping up so far this year.
"We worked out all summer. We did some training in the spring. We did sand training in the summer and right now we look good. We are in shape and ready to go," she said.
Hard work and playing the game skillfully are going to be key components to any success they are going to have this year.
"We are not a big powerhouse like normal. We are not a big team at all," Wieter said. "Our weakness is that we're small. We're just not a big team at all. I consider that a challenge.
"So when we go up against the big teams we better play good defense and we better play smart."