Flyers coach optimistic about '13 season
No. 1 singles player returns to Flyers tennis team in '13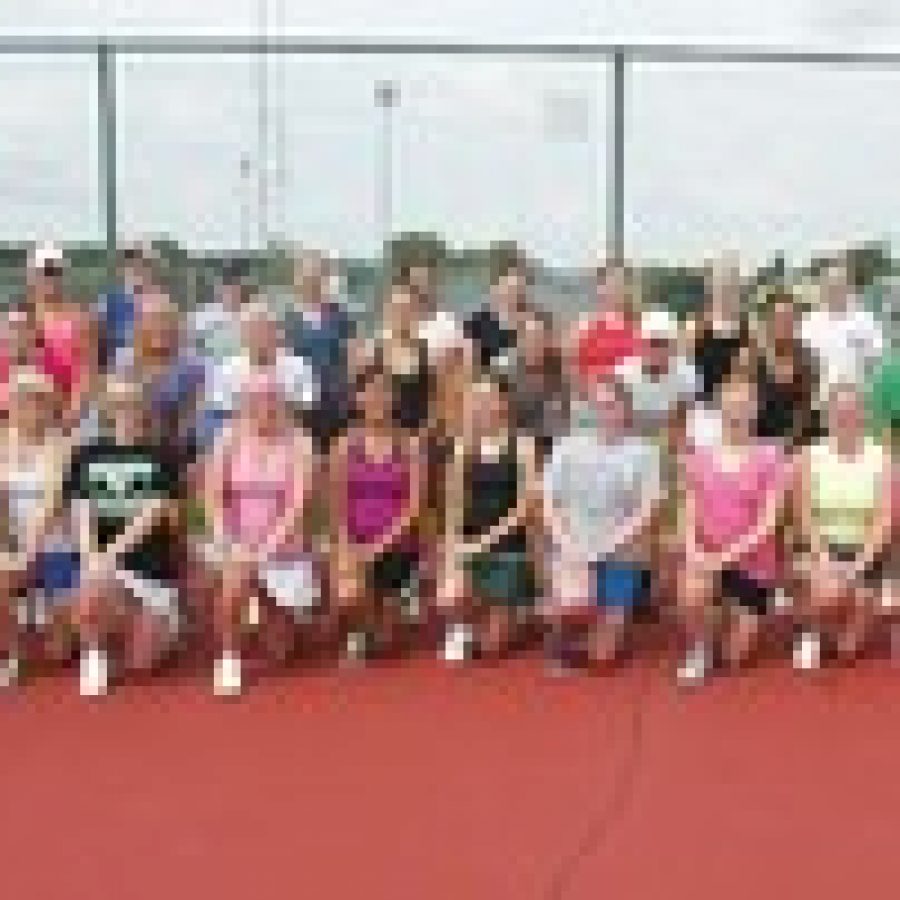 Just like in five-card draw, the Lindbergh High School varsity girls' tennis team traded in two cards from its hand and got two new ones that may just give the Flyers a winning hand.
The Flyers graduated only two of their top players last year and they picked up two new players this year who are expected to fill the gap right from the start of the season.
Head coach Laura Conti told the Call she is very optimistic about her 2013 Flyers.
"I think that we can be competitive with most of the other teams that we are going to see on our schedule this year," she said. "We only lost two seniors and picked up two valuable players."
Coming back to lead the way is Emily Bray, who was the No. 1 singles player last year for the Flyers.
Returning captain Natalie Ried will also play a big role on the team this year, and Emily Bartz brings experience to the Flyers as well.
Katarina "Kat" Rosenberger is one of the incoming freshmen with a competitive tennis background and even comes in with ranking.
The biggest edge for the Flyers, according to Conti, is going to be experience.
"I think just having had varsity experience is a strength," she said. "I have eight girls that can play in the first six positions and all, but the freshman have varsity experience.
"That will make a difference, they know who their competition is and they know how to handle the pressure of playing both singles and doubles at a varsity level."
While embracing her role as a coach and leader, she still doesn't forget what high school sports is all about for the ones playing — fun.
"I'm just really looking forward to this season. They are a great group of girls and they are all dedicated to playing well and having fun, and I think it will be great," Conti said.