Felton, Schartner are victors in Mehlville school board race
Felton, Schartner set to take oath of office Thursday, April 14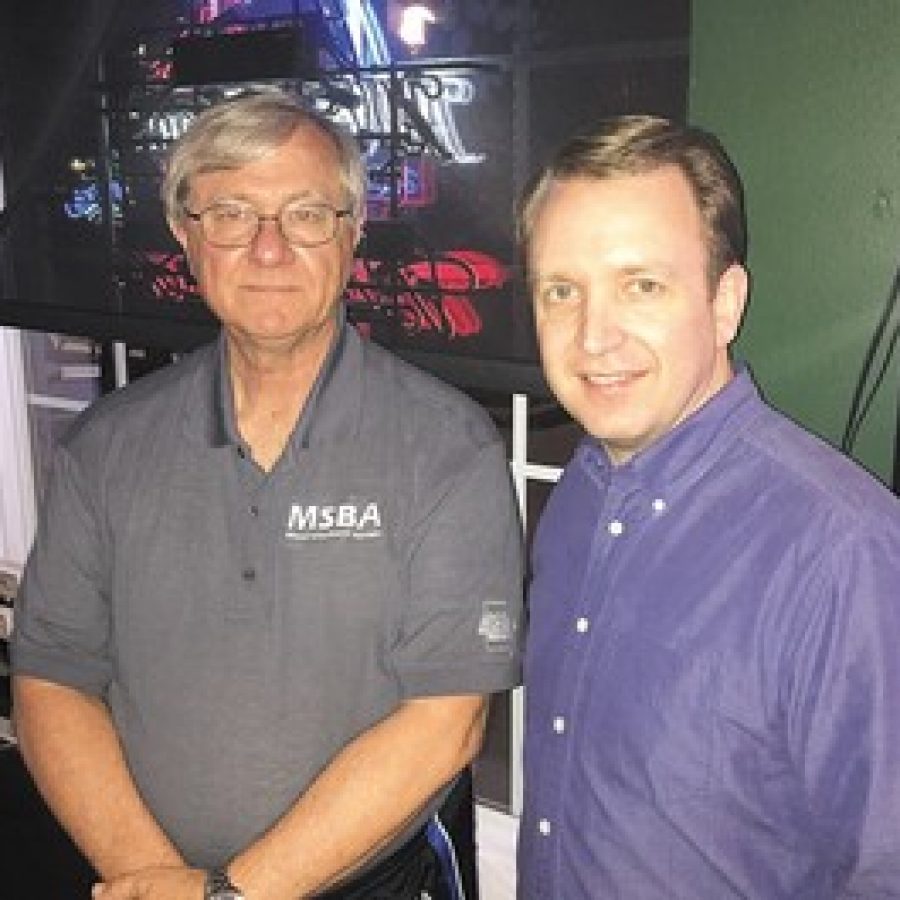 Mehlville School District voters re-elected one school board member last week and defeated another, while ballot measures for the school district and fire district coasted to victory.
School board member Lori Trakas came in third in a race for two seats, behind newcomer and top vote-getter Kevin Schartner and longtime board member Larry Felton.
Schartner and Felton will be sworn in when the board meets at 6:30 p.m. Thursday, April 14, at the Mehlville High School Library, 3200 Lemay Ferry Road.
Schartner won 36.39 percent of the vote, or 7,056 votes, Felton took 34.71 percent of the vote, or 6,731 votes, and Trakas received 28.13 percent, or 5,455 votes.
Schartner served as treasurer of the Proposition R campaign committee last year and promises to serve as a data-driven board member who will follow the district's strategic plan. He works as a program manager for continuous improvement at Ameren. With his election on top of a historic victory with Proposition R, a 49-cent tax-rate increase voters approved by record margins in November, Schartner looks forward to making Mehlville a destination district.
"There's so many opportunities both on the academic side and the fiscal side — we could really set ourselves up well within the next few years," he told the Call. "I think there's a lot of opportunity we have to be looking academically at metrics better than we have in the past — somebody like (board member) Lisa (Dorsey) being on the board really helps with this."
Even before he is sworn in, Schartner has been working to map out the district's warrants, or bills, to gain a more comprehensive understanding of major expenses.
"Having two data geeks on the board ought to be all kinds of fun," board Vice President Felton said, referring to himself and Schartner.
Felton said he thought all along that Schartner would be the top vote-getter due to his high-profile work to pass Prop R.
Entering his fourth term, Felton becomes the longest-serving Mehlville board member since former board President Alex Lantos, who served five terms and 15 years on the board, from 1983 to 1998.
More recently, the trend has been for Mehlville board members to serve one term and either voluntarily leave or be defeated for re-election. Felton was first elected alongside board President Venki Palamand in 2007 and was the top vote-getter when Trakas defeated Palamand in 2013. After a year off the board, Palamand was re-elected in 2014 as the top vote-getter.
The two have 17 years of experience on the board between them, more than the rest of the board combined. After Trakas leaves, the next longest-serving board members are Samantha Stormer and Jean Pretto, who were elected in 2014.
Felton is president elect of the Missouri School Boards' Association, or MSBA, and is slated to begin a yearlong term as the statewide organization's president starting in June. He has never served as president of the Mehlville board, although he has been elected vice president several times.
As MSBA president, Felton will attend a monthly education roundtable with Education Commissioner Margie Vandeven in Jefferson City and the same MSBA meetings he already attends, but that won't affect his visibility at home, he said.
"My first priority is obviously Mehlville," Felton said. "It doesn't change everything I'm going to attend in the district. That's why I didn't mention it in the campaign, because that's not what I was running for."
Schartner looks forward to working with what he sees as a diverse board.
"Different backgrounds, different ways of thinking — you've got some technology people, you've got some data people, Jean I believe was a teacher, so you've got that aspect," he said. "You've got a mother of four (Stormer) who are going to be coming into the district, so we'll be set up with all of her knowledge, somebody (Jamey Murphy) with the political ties — there really is a lot of viewpoints coming together."
Fresh off the historic victory of Prop R in November, school district voters made history again by approving the district's facilities tax transfer, Proposition A for AC. The vote marks the district's first back-to-back approval of ballot measures since at least 1989.
The 4-cent, no-tax-rate-increase tax transfer passed with 64 percent of the vote, or 7,861 votes, and 4,455 "no" votes, or 36 percent. Prop A carries a 10-year sunset clause and does not increase residents' current tax rate, but extends a 4-cent tax for facilities that would have ended this year after the district retires its remaining general-obligation bond debt.
The roughly $685,000 the district will receive annually from Prop A will go into a dedicated capital fund to fix and replace roofs and HVAC systems, part of a longer $55 million list of facilities needs.
"We're happy that we're going to get to do some roofs," Superintendent Chris Gaines said. "We're just happy that with Prop R and Prop A, we'll be able to begin to address some facility needs."
The board voted 5-1 to place Prop A on the ballot, with Trakas opposed. Stormer was absent from the vote but supported the measure.
"For years, Mehlville went without passing a tax/bond rate measure and here we are, two were passed in five months," said former board President Dan Fowler, who was first elected to the board in 1989. "Rather remarkable considering the conservative community we live in … However, this shows that the community responds positively when there is a clear plan that is reasonable and clearly communicated. Yes, this is history in the making."
The historic nature of the victories adds pressure to board members and administrators to spend money wisely, Fowler added.
"The community will be watching closely, and so will I," Fowler said.
The Mehlville Fire Protection District's ballot measure Proposition S, for Simplify or Streamline, passed overwhelmingly with 84 percent of the vote — 12,892 votes for the measure and 2,466 against.
"It's great to see that voters trust the work we have done over the last decade, and by approving Prop S, we will be afforded more flexibility to keep improving their fire district," fire board Chairman Aaron Hilmer said.
The measure discontinues the separate alarm levy and alarm levy fund and consolidates them into the district's overall tax rate and the general fund, respectively.
The plan is cost-neutral, but fire district officials said it will simplify accounting procedures. The fire district also gains efficiency because it will have to maintain one fewer bank account.