A fellow student has been charged with murder in the death in Mississippi of Ally Kostial, an Ole Miss student and 2016 Lindbergh High School graduate from Sunset Hills.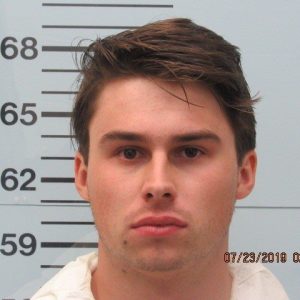 Alexandria "Ally" Kostial, 21, was found dead Saturday about 20 miles from Oxford, Mississippi. She was working on her marketing degree at the University of Mississippi, and this summer was taking classes and teaching fitness, according to a Facebook post from her father, former Sunset Hills Ward 3 Alderman Keith Kostial.
She is survived by her parents, Keith and Cindy, and her brother Andrew, a 2019 Lindbergh High graduate. Keith Kostial posted that "our beautiful dear Alexandria (Ally) Kostial… was only 21."
Brandon A. Theesfeld, 22, was charged with murder and arraigned Tuesday after being taken into custody Monday. An expected bail hearing will not happen Wednesday due to a delay from Theesfeld's lawyer, a Lafayette County Sheriff's Office spokesman said.
A warrant from the sheriff's office states that Theesfeld "obviously and willfully and unlawfully with deliberate design to affect the death of Alexandria Madison Kostial, kill Alexandria Madison Kostial. This occurred in Lafayette County, Mississippi, violation of code 97-3-19."
The Lafayette County Sheriff's Department has not released details on how Kostial died, although a Mississippi television station claimed that sources said she was shot eight times and dumped by a lake. Her body was found by an officer on routine patrol at 10:23 a.m. Saturday near the Buford Ridge area of Harmontown, about 20 miles from campus.
"We are not releasing details of the investigation, as this is an ongoing investigation," Lafayette County Major Alan Wilburn said in a statement. "We will release when it is appropriate and not before. We want to thank the family (of) Alexandria for (their) patience and (their) trust."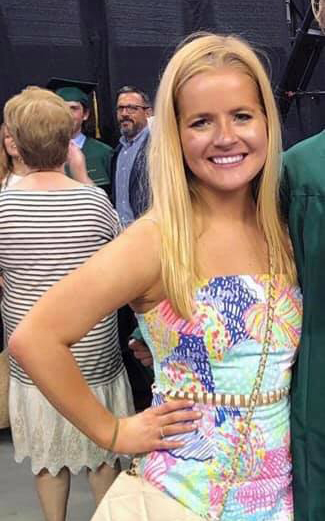 Kostial and Theesfeld were both students in the School of Business Administration at Ole Miss. Police took him into custody at a gas station in Memphis, Tennessee, before transporting him back to Mississippi.
The university suspended Theesfeld after he was charged with murder, interim Chancellor Larry Sparks said in a statement.
Theesfeld was originally from Fort Worth, Texas. He was still posting tweets to his since-deleted Twitter account over the weekend, after Kostial's body was found.
"I want to extend our deepest sympathies once again to Ally's family, friends and all others who knew her or interacted with her on campus," Sparks said. "Ally was an engaged member of our community with friends across our campus and a promising future. The university will support the Kostial family in every way we can during this traumatic time."
A friend from Ole Miss tweeted of Kostial and Theesfeld:
"He harassed her for years, took advantage of her for years, I spent countless nights holding Ally close drying her tears about this monster for years. You deserve hell you disgusting excuse for a human. #JusticeForAlly. You will never diminish her sunshine"
But Theesfeld's father gave a statement to television reporter Kendall Downing that said his son didn't do it.
"I know my son is innocent. And I have reasons to believe that I can't share anything now. But I would ask everybody to please give him the presumption of innocence until proven otherwise."
A family friend set up a GoFundMe to help out the Kostial family with funeral expenses, and it has met its $10,000 goal with more than $17,000 raised so far.