Experts urge use of sunscreen in summer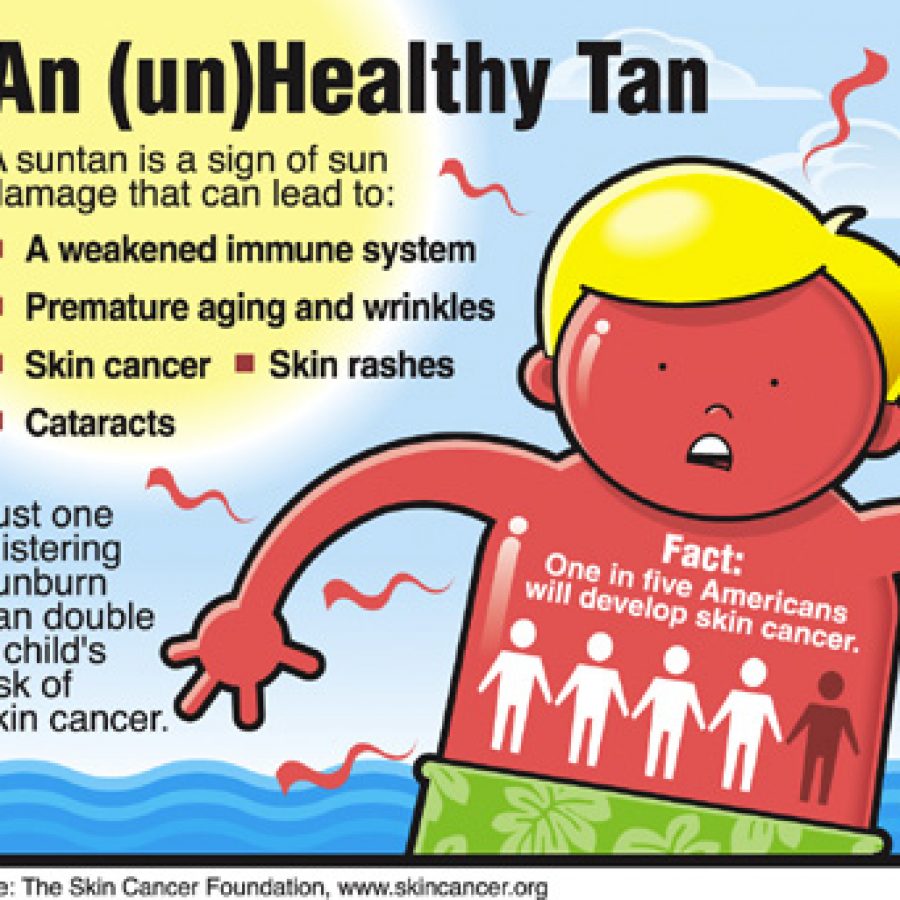 Summer is almost here, which will mean summer camps, yard work, sand, surf and, of course, sun.
And with the sun comes the yearly argument with young children, teens and husbands about putting on sunscreen.
By now, most Americans are aware of the dangers of sun exposure. For people of every skin tone, avoiding the sun's harmful rays is important — especially when they are strongest from 10 a.m. until 4 p.m.
Skin cancer is the most-common form of cancer in the United States, according to the Skin Cancer Foundation. More than 1 million skin cancers are diagnosed annually. One in five Americans and one in three American Caucasians will develop skin cancer in the course of a lifetime.
More than 90 percent of all skin cancers are caused by sun exposure.
For children, the risks are especially high, because just one blistering sunburn can double the risk of skin cancer later in life.
"Skin cancer is absolutely preventable if people would just follow basic sun-safety rules," dermatologist Dr. Robert Nossa stated in a news release. "Avoid outdoor activities when the sun is strongest, stay in the shade as much as possible, wear protective clothing, and apply and reapply sunscreen with a sun protection factor of at least 15 throughout the day."
As many arguments against using sunscreen can be made as there are reasons to use it.
It smells funny. It's sticky. It takes too long to dry. It's messy. It stings my eyes when I get wet. Fear not. New sunscreen products are giving moms the upper hand in the sunscreen struggle.
Sunscreen sticks are perfect for easily burned faces and noses. Because they are solid, you can rub or wipe them on, ensuring complete protection, and the sunscreen doesn't run, meaning no stingy eyes.
New sunscreen wipes offer convenient, mess-free application.
Disposable cloths come preloaded with the perfect amount of fast-drying sunscreen that goes on with one quick swipe, making it easy to protect even the squirmiest child.
Aerosol sprays have become popular for applying sunscreen, but they can smell funny and make it tough to ensure full coverage on a windy day. Controlled sprays of-fer easier application without the aerosol waste and smell.