Editorial-Our Call: Fall Sports Preview is one more community service
By Gloria Lloyd
News Editor
glorialloyd@callnewspapers.com
This week, Call Newspapers presents its 30th annual Fall Sports Preview, a special section that celebrates the achievements of young athletes from Lindbergh, Oakville and Mehlville high schools.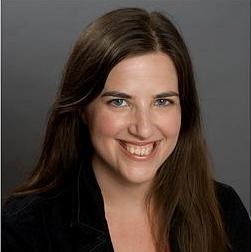 As sure as bonfires and pumpkin spice, the Fall Sports Preview is an annual autumn tradition that is envisioned as a keepsake issue for families to keep for years to come.
Past athletes featured in the Preview have gone on to great things, and some have even come to work at the Call.
It's all part of the Call's comprehensive coverage of all aspects of local issues, from government to education to news of record such as birth announcements and obituaries.
At all stages of life, important news has been featured in the Call's pages.
The Call just kicked off its 30th anniversary year last week, and as part of a yearlong celebration, I thought I'd highlight the Call's free community service of the Fall Sports Preview and all sorts of announcements — engagements, weddings, anniversaries, births, obituaries and everything in between.
The importance of these in showcasing the milestones in life was perfectly illustrated this week as we went to press with the sports edition.
One of the athletes in Oakville girls' cross country, Lexie Huether, was listed as Alexandra on the roster, but the coach referred to her as "Lexie," which can be spelled multiple ways.
So I went to Google to see what I could find. School sources had Lexie listed as both "Lexie" and "Lexi."
But thanks to the archives on the Call's website, I found the Call's birth announcement for Lexie's little sister, Baylie.
And there was the correct spelling of Lexie's name, as submitted to us by her own family a dozen years ago.
With parents who were so engaged with their community that they submitted their children's birth announcements to the local newspaper, is it any wonder that those children grew up to be involved and active themselves?
From birth to younger siblings' births to high-school fall sports to engagements to weddings to anniversaries, the Call's news of record can document the many milestones that our readers go through.
You can submit your news to us at www.callnewspapers.com.
Click on "Submit Your News" and then the form for the specific type of announcement you'd like to share with us. And then read it in the Call