Some residents are displaced after a drunk driver drove his car into the side of a condo complex near Forder Road overnight.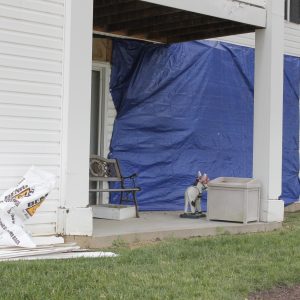 The car, a white 2016 Honda Accord, crashed into the wall at the Forder Gardens Condominium complex at Forder Gardens Place Drive around 11:52 p.m. Tuesday.
The resident inside the condo was uninjured.
However, the crash caused significant enough damage that the apartment is "unhabitable in its current state," a St. Louis County Police Department spokesman said.
The driver, 27, was the only person in his car, which veered off Forder Road, through a fence and into the condo wall.
He was arrested for driving while intoxicated, but has not yet been charged. The Call usually does not identify people who have been arrested but not charged.
This is a developing story. Stay tuned for updates.