Dooley's fundraising outpaces Corrigan's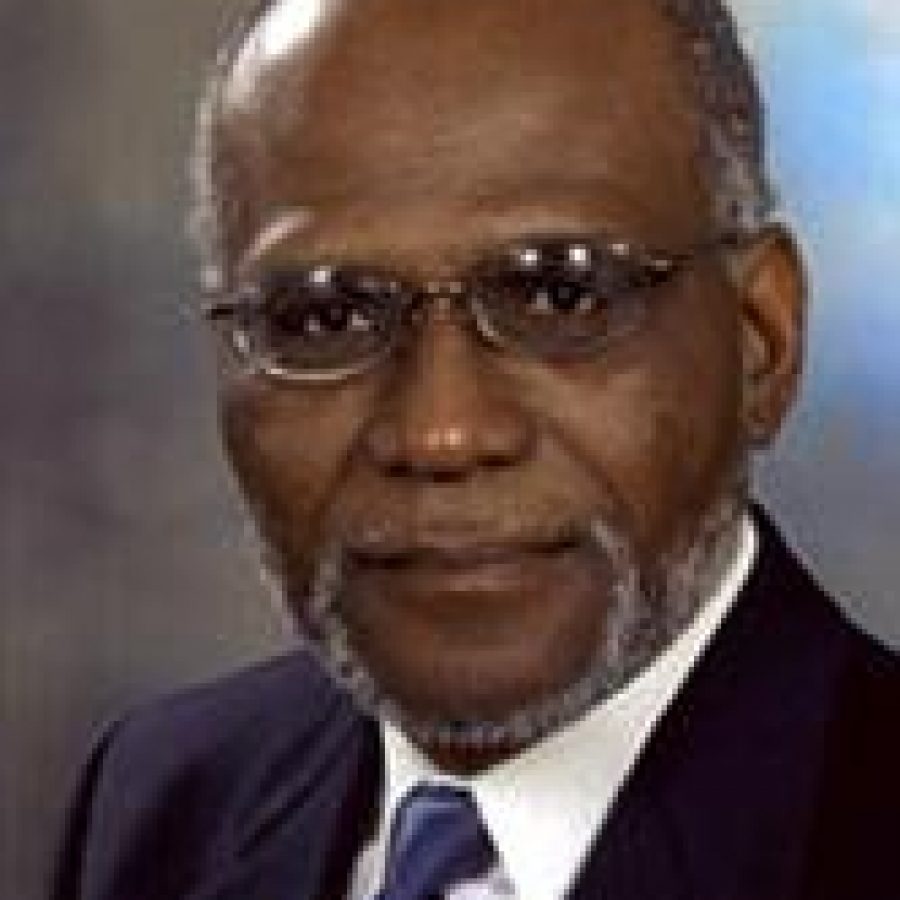 Republican county executive candidate Bill Corrigan came within $45,000 of matching Democratic incumbent Charlie Dooley's second-quarter fundraising effort after only a month and a half on the campaign trail. But Dooley's supporters since have widened that gap, new campaign committee contribution reports show.
Dooley reported receiving $365,777.67 in total contributions from July 15 to Sept. 30 while Corrigan reported receiving $105,876.20 during the same period, according to third-quarter reports submitted to the Missouri Ethics Commission.
Dooley received $320,764.69 in total contributions during the previous quarter.
Corrigan, a lawyer from Ladue, took in $276,373.
So far in the 2010 campaign, Dooley has raised a total of $1,263,630.86 with $714,699.75 cash on hand. Corrigan has brought in a total of $382,249.20 with $319,695.46 on hand.
Corrigan announced in June his intent to challenge Dooley in the November 2010 election, the first — and so far, the only — person to do so. Dooley will seek a second full term. Primaries will take place next August.
Total contributions are the sum of monetary contributions and in-kind contributions, which are non-cash donations such as goods or services.
Dooley's top contributor this period was political activist and retired businessman Rex Sinquefield, who donated $30,000. Sinquefield's contribution initially was reported shortly after second quarter reports were released.
Among other top third-quarter Dooley campaign donors: the St. Louis Cardinals, $7,100; Plumbers & Pipefitters Fund, $7,000; environmental/engineering consultant CH2M Hill, $6,500; William Danforth, Washington University chancellor emeritus, $5,000; and law firm Thompson Co-burn, $5,000.
Several members of Dooley's administration also made third-quarter contributions: Garry Earls, chief operating officer, $1,500; County Counselor Patricia Redington, $1,500; Sheryl Hodges, director of public works, $1,500; Eugene Leung, director of revenue, $1,300; Delores Gunn, director of health, $1,200; Glen Powers, director of planning, $1,200; Pamela Reitz, director of administration, $1,000; Mac Scott, communications director, $1,000; Lindsey Swanick, director of parks, $1,000; and Gene Gorden, director of workforce development, $800.
A number of county administrative and executive assistants also contributed this period.
Other notable contributions to Dooley include a $4,473.95 in-kind donation from the AmerenUE political action committee; $3,000 from Fred Weber Inc.; $3,000 from Mehlville Fire Fighters Local 1889 attorney John Goffstein's law firm; $1,500 from Denny Coleman, president and chief executive officer of the St. Louis County Economic Council; $500 from August Busch III, former Anheuser-Busch president and board chairman; $500 from Joe Donahue, St. Louis County elections director; $100 from University of Missouri-St. Louis President Thomas George; and $100 from Ray Friem, the Metro transit agency's chief operating officer.
Among local donors: Thomas O'Driscoll, former Mehlville Fire Protection District Board of Directors chairman, $1,000; Lindbergh Properties Construction Inc., $1,000; Phillips Home Furnishing, $500; Artco Fabricating USA, $500; Plasterer & Cement Masons Local Political Action Committee Fund, $500; L&M Snow Plowing Service Inc., $500; J.B. Marine Services, $500; Lineville Properties, $500; Haberberger Mechanical Inc., $200; and Propipe Corp., $100.
On the expense side, Dooley reported spending $63,460.47 during the third quarter. His committee paid $24,950 to Hamilton Campaigns in Fernandina Beach, Fla. for polling; $12,500 to campaign treasurer John Temporiti for professional services; and $15,000 to deputy treasurer Michael Coleman for fundraising. Dooley has spent $480,140.94 so far in his 2010 campaign.
Corrigan's biggest third-quarter contributors were law firm Thompson Coburn, $5,000, and Terril Wilson of Dittmer, $5,000.
Many attorneys and law firms appeared in Corrigan's third-quarter report, including several of his colleagues at Armstrong Teasdale.
Among local support for Corrigan during this period: $2,000 from Medart Inc.; $1,000 from Select Orthopedics; $250 from Joe Strohm, vice president of ticket sales for the St. Louis Cardinals; $200 from WR Real Estate; $200 from Budrovich Contracting Co.; $200 from retailer Lord & Taylor's chief operating officer, Mark Weikel.
Corrigan reported spending $35,131.67 in the third quarter, $28,636 of which went to Republican political consulting firm Axiom Strategies in Kansas City for general consulting and printing services. He has spent a total of $55,975.69 so far in his campaign.
In the Missouri Senate's District 1, incumbent Sen. Jim Lembke, R-Lemay, reported third-quarter contributions of $16,860 and expenditures of $4,736.96.
His campaign so far has raised $46,609.42, spent $19,373.04 and has $47,493.74 cash on hand.
Among the contributions to Lembke this quarter: $1,000 from the AT&T Missouri Employee Political Action Committee; $1,000 from Express Scripts Inc.; $750 from Anheuser-Busch Cos.; $500 from UnitedHealthcare Services; $300 from former County Executive Gene McNary; $250 from Enterprise Rent-A-Car Co.; $175 from former Mehlville Board of Education candidate and fellow Republican Chris Brown, who recently announced his candidacy for the 97th District state house seat; $100 from Friends of Walt Bivins; and $50 from the Committee to Elect Mike Leara.
While the next contest for Lembke's seat doesn't take place until 2012, he already has a challenger: 100th District Rep. Sue Schoemehl, D-Oakville.
Schoemehl, who cannot seek re-election in the 100th District because of term limits, reported third-quarter contributions of $350 — all of which came from the Missouri Hospital Association Political Action Committee — and expenditures of $1,61166. Her campaign so far has raised $31,505, spent $24,938.71 and has $31,267.18 cash on hand.
Two people have announced their candidacy for Schoemehl's 100th District house seat in 2010. Democrat Marty Zuniga reported raising $6,140 and spending $1,854.83 in the third quarter. Republican Marsha Haefner's campaign filed a report saying it hadn't received or spent more than $500 in the third quarter.
District 85 Rep. Vicki Englund, D-Concord, reported $8,035 in contributions and $2,234.90 in expenses during the third quarter. Her campaign for re-election in 2010 has thus far brought in $15,318.22, spent $6,812.47 and has $10,181.20 on hand. Republican challenger Cloria Brown reported raising $4,394.32 and spending $1,193.92. Her campaign has raised a total of $7.749.32, spent $1,905.71 and has $6,497.51 on hand.
In the 95th District, Rep. Mike Leara, R-Concord, reported third-quarter receipts of $1,975 — $350 of which was used on a loan payment — and $1,149.81 in expenditures. His campaign for re-election in 2010 has raised $1,625, spent $1,149.81 and has $366.19 cash on hand.
In the 96th and 97th districts, term limits will keep incumbent Reps. Pat Yaeger, D-Lemay, and Walt Bivins, R-Oakville, from running in 2010.
Besides Brown, Republican Jerry Little has declared his candidacy for Bivins' seat.
Brown reported third-quarter contributions of $2,216.35 and expenditures of $828.75. His campaign thus far has raised $3,366.35, spent $828.75 and has $1,218.26 cash on hand. Little reported $705 in contributions and $139.15 in expenditures. His campaign has $565.85 cash on hand.