Dolan in three-way race for re-election to 5th District County Council seat Aug. 7
Editor's note: Candidate Michael Burton announced Aug. 1 that he's dropping out of the race and throwing his support to fellow candidate Lisa Clancy. He will still appear on the ballot, however.
By Jessica Belle Kramer
For the Call
Incumbent 5th District Councilman Pat Dolan, D-Richmond Heights, has two challengers for the seat he currently holds on the County Council in the Democratic primary Tuesday, Aug. 7.
Affton resident Michael Burton and Maplewood resident Lisa Clancy, both of whom have never held public office, are looking to unseat Dolan. He is seeking his third term on the council representing the district, which comprises of areas of south county including parts of Affton, Crestwood and Sappington.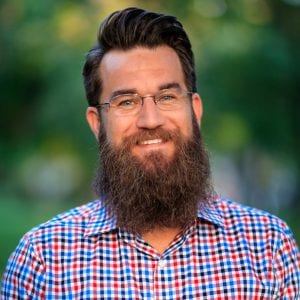 Burton, 36, 8032 Pembroke Drive, Affton, is a manager at Balloonville Productions, as well as a yoga instructor. 
When asked why he is seeking public office, he said, "I want to represent the people of the 5th District, not special interests. Let's create real growth, not false lateral growth using TIF (tax-increment financing). Let's put an end to pay for play, put our differences aside and work together to get things done for St. Louis County."
Lisa Clancy, 33, 3326 Cambridge Ave., Maplewood, is an associate director at the University of Missouri-St. Louis Public Policy Research Center. She and her husband, Jeremy Farrar, have a 21-month-old son, James.
When asked why she is seeking public office, Clancy said, "I'm running for County Council because
now, more than ever, it's time for District 5 to be represented by someone who will stand up against the cronyism and corruption that plagues St. Louis County government and will work boldly, courageously and collaboratively to create a region that lifts us all."
Pat Dolan, 63, 1259 Boland Place, Richmond Heights, is an apprentice coordinator for the Missouri AFL-CIO. He and his wife, Jean, have two grown children: Patrick, 31, and Christopher, 30.
Before being elected to the County Council in 2010, Dolan served on the Richmond Heights City Council for eight years.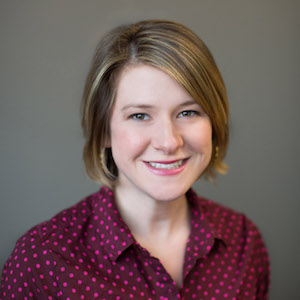 "It will be my privilege and honor to continue to serve the 5th District residents," Dolan said on why he is seeking re-election.
The candidates gave the following responses to a Call questionnaire:
What issue do you consider the single most important?
Burton did not respond.
Clancy said, "Under our County Executive (Steve Stenger), county government is dysfunctional and is characterized by insider deals and special interests getting special treatment, aka 'pay-to-play.'
This has caused a toxic relationship between the county executive and the County Council and diminished public trust. District 5 residents deserve a County Council representative that is accountable to them and will work collaboratively with council colleagues to stand up to corruption and ensure that county government works for the people. When that happens, the council can once again focus on good policy to grow a stronger and more equitable region for us all."
Dolan said, "Experience. I served eight years on the Richmond Heights council and am in my eighth year with the county. I have been able to establish many business, community and resident relationships that help me bring jobs and development to the district."
Other issues you perceive in your race and your position on each: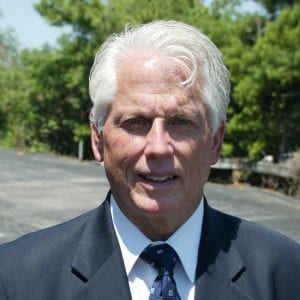 Burton said, "How we are going to handle not just the opioid epidemic, but the mental health of many abusing drugs? We do not have enough resources. I am committing to hold 16 town-hall meetings a year, one in every municipality of the 5th District to listen to the constituents. I want to write legislation to make texting and driving illegal in St. Louis County. Work with the council to get every police officer a body camera for the protection of the officers and county from frivolous lawsuits and also to protect the public from the few rogue officers."
Clancy said, "Economic development — tax abatements and TIFs need to be used responsibly and with checks and balances so that those most impacted by a new development truly benefit; community voice in development projects should always be prioritized.
"Public safety — communities are safer when there's trust between citizens and between citizens and law enforcement; Proposition P revenue should be spent on items that build trust and positive relationships (mediation, community policing, training improvements).
"Supporting working families and the middle class — I am firmly against so-called 'right to work';
"Environmental sustainability and stewardship — I will work to protect our county parks and advocate for updated building codes that prioritize energy efficiency.
"City/County reunification — I think leaders in our region need to be more intentional about collaborating across municipal, city and county boundaries because our fragmentation hurts our region's growth. I'm open to ideas about new ways to do that, but I believe strongly that any change in governance structure needs to be transparent, equitable and include all voices at the table. I do not think enough details are yet known about what a 'merger' would look like, so I'm not in favor at this time."
Dolan said, "Some main issues are public safety and stopping the opioid epidemic. I supported Proposition P and the Proposition P Accountability Act to ensure that the county and municipal police are well-paid, trained and provided with the equipment to keep us and them safe.
"I sponsored the (prescription-drug monitoring) bill to help lead our county and state in an effort to address the opioid crisis. I'm involved in agencies that help people in addiction."
Do you believe the St. Louis County Planning Commission is responsive to county residents?
Burton said, "… Not from my experience. I also found out that three to four members of the commission were appointed by Stenger with no oversight from the council, and that gives me great pause knowing Stenger's history. I asked (county land-use manager) Gail Choate if she could give me any number or percent of how many proposals they receive that their commission gives a disapproval to multiple times and all I kept getting was, 'It doesn't happen.' No clear answer was given. No transparency. I believe the constituents should know that percentage."
Clancy said, "I have heard concerns that the commission is not responsive to residents and could be more diverse and inclusive. For example, there is only one woman on the commission and two people of color. Appointees should rotate off and on regularly and serve no more than three-year terms. Zoning processes should be transparent and ensure community voice (residents, businesses owners) of those most impacted by the process and decision making."
Dolan said, "The Planning Commission is responsive to the county residents. The three-year terms are sufficient for the board."
What is your position on incorporation?
Burton said, "I'm sorry, I do not completely understand the question. If it has to do with unincorporated areas of St. Louis County, I think we need to listen to those residents. I know some would like to be incorporated for better representation and some don't want to spend the extra money for the city to take the trash away, et cetera."
Clancy said, "I do not think that our region needs more municipalities, but I do think that residents should have the right to petition for incorporation if they feel that it would better meet their needs. County government needs to work closely and transparently with residents in unincorporated areas."
Dolan said, "Incorporation is decided on by the residents. We are there to assist them if they decide to move forward."
Do you agree with the County Council's 2001 decision to change its meetings to the evening from the afternoon? Do you agree with the council's 2018 decision to change its meetings to 6:30 p.m. from 6 p.m.?
Burton said, "Yes, I absolutely agree with the 2001 decision, as well as the 2018 decision to move the meetings from 6 p.m. to 6:30 p.m. We need to make it as convenient as possible for citizens to attend those meetings. I was very happy when they changed it to 6:30 p.m."
Clancy said, "Yes, I agree with all of the above because I think these changes make the meetings more accessible to the community."
Dolan said, "Yes, whatever provides the public an opportunity to share their concerns."
Do you believe the County Council should approve legislation or the voters should approve a Charter amendment prohibiting council members from accepting campaign contributions from developers? Should council members vote on rezoning and redevelopment projects submitted by campaign contributors?
Burton said, "Yes, of course they should approve it. How can we always trust a council member is voting based on what they think is best for their constituents when almost all of them are taking money from large housing/land developers? As much as I respect most of the council members, I believe they should all recuse themselves when it comes to a vote to rezone a property to line the pockets of a developer who has given them contributions. It can clearly become a conflict of interest if you have a politician who lost their spine."
Clancy said, "I think it's OK for council members to accept campaign contributions from developers who do not have contracts with St. Louis County, within reason. Council members who have taken contributions from developers should recuse themselves from any vote that implicates a developer with which they have a relationship."
Dolan said, "If a Charter amendment is voted on and passed by the voters, I will continue to abide by all campaign ethics laws. I have always made rezoning and development votes based on the (Planning Commission) recommendations and the information provided for the council, not on campaign contributions."
Are you satisfied with the current state of the county's assessment process?
Burton said, "Wish I could say I was, but in many situations, I'm not. (County Assessor) Jake Zimmerman seems like a nice guy, but I have heard too many stories of residential property values increasing in ways that don't make sense if you see all the details of the individual situation. Just try to sell your property for what they're telling you it's worth. As much as I like Jake, I think he needs to do better."
Clancy said, "The county's assessment process could be made more transparent so that property owners are not surprised by rate increases."
Dolan said, "The county assessment department is in very competent hands. If any changes need to be made, the professionals in the department will address them."
Are you satisfied with the direction the county is heading under County Executive Steve Stenger?
Burton said, "Of course not. He has sold us all out to the top bidder time and time again. That's why I am a part of a lawsuit aligned with all of the other council members to get these amendments on the ballot because Stenger won't sign them into law. He won't lead, and my main opponent in this race is the only council member left holding Stenger's water, and it's hurting the county. The council has seen me speak dozens of times, and I think because they have allowed me to be a part of this, they see me as a potential colleague. They know I will fight like hell for what's right."
Clancy said, "No. Stenger has broken trust in county government and has prioritized his circle of insiders and campaign contributors at the expense of everyday people."
Dolan said, "The county executive has maintained AAA bond ratings, a balanced budget, supported the PDMP and led the county through an economic boom over the last four years. They have added numerous programs to help the socioeconomic-challenged residents and enhanced the lives of countless families."
Are you satisfied with the spending of Prop P funds so far?
Burton said, "Mostly I am, and I'm definitely glad it passed, but I would feel a lot better about it if the nurses got the raises they were promised and fought for. Especially if the secretaries in (county Prosecuting Attorney Robert) McCulloch's office got theirs."
Clancy said, "No. I am concerned that Prop P was vaguely defined and that money is not being spent transparently or equitably to all who deserve to benefit."
Dolan said, "Prop P fund money is managed under the Prop P Accountability Act, which I supported. All funding is transparent and the public has full access to all money collected and spent through the portal on the website."
How would you encourage economic development in south county?
Burton said, "There are many retail locations that are in trouble and far too many empty retail businesses. We need to find ways to encourage more businesses to head to south county while making sure there is accountability."
Clancy said, "I'd like to better understand the specific economic development needs that exist in south county and plan to prioritize building relationships with south county residents so that we can partner in meeting their needs."
Dolan said, "Continuing to work with the Chamber of Commerce and the Economic Development Partnership."
Should the County Council have its own attorney besides the county counselor?
Burton said, "Yes, without question."
Clancy said, "Yes, this is a best practice."
Dolan said, "The County Council has a full staff of experienced, competent and available attorneys in the counselor's office. We don't need to add to the budget with private lawyers."
Do you support the construction of a new county police station at Sappington and Gravois?
Burton said, "Yes, I do. The current station has poor heating and cooling, if it is even working. There are leaks, and they do not have enough parking. The location is the only thing that doesn't make complete sense to me."
Clancy said, "I am concerned that the process, specifically pertaining to the land acquisition, was not transparent. I understand that many Affton residents are unhappy about their precinct being closed."
Dolan said, "Yes, the police and the residents need and deserve a new facility. This is part of the Prop P funding's intended use."
What will you do to oversee spending from Proposition P?
Burton said, "I will first listen to the people if they believe any of the spending is being misallocated. I will also make sure the funds that are being sent to different departments are being used for what they are meant for. We must be responsible with the taxpayer dollars."
Clancy said, "The County Council and public deserve regular updates on Prop P spending; I'm in support of the online portal to track spending but I think it needs to be more robust and detailed."
Dolan said, "I supported the Prop P Accountability Act to provide a full, transparent record of all spending."
What is your opinion of the performance of county Auditor Mark Tucker?
Burton said, "I support having a county auditor, but it needs to be able to function properly. I believe there are reasons he has not been able to truly do his job yet to the fullest."
Clancy said, "Tucker was not set up for success, and this has hampered his ability to do an optimal job."
Dolan said, "I supported hiring the only certified-accountant candidate. Four of the council members chose Mr. Tucker, who is not an auditor."
What are your thoughts on the St. Louis County Police Department?
Burton said, "I support the St. Louis County Police Department. Every time I see an officer, I thank them for their service. I believe 96 percent of them are incredible heroes. I do strongly believe every officer needs a body camera for their protection from frivolous lawsuits and the protection of citizens. This is legislation I will be writing if I am voted into office. It shocks me they don't already have them."
Clancy said, "Police have a tough job, but their job is even tougher without strong, trusting relationships with the public. The St. Louis County police need to be more intentional about implementing the recommendations of the Ferguson Commission report, particularly those under the 'Justice for All' section. These recommendations were made by community leaders and citizens, from across the region and from across sectors including law enforcement, and are a blueprint for how to build a more equitable and safe community for all of us. We must work together for a better region."
Dolan said, "We have an internationally-accredited police department. Under Chief (Jon) Belmar, the Police Department continues to train and grow to remain one of the premiere departments in the country. I'm especially grateful for efforts of community engagement this department provides to its residents. The Police Athletics League reaches out to around 900 kids and their families."
What is the biggest issue facing St. Louis County today? What will you do to fix it?
Burton said,"Campaign finance reform. The amount of pay to play is astounding and needs to come to an end. I will fight to cap contributors at $2,600 and stop the special interests from eroding our democracy."
Clancy said, "Our region has a deep history of systems and policies that have excluded many, primarily people of color, from having access to the supports and resources that are required to thrive throughout the lifespan. Not only does this contribute to our region's overall morale but it costs all of us —  socially, morally, spiritually, and psychologically. Addressing this is also key to our economic growth; research from the University of Missouri-St. Louis estimates that racial inequity costs us up to $14 billion per year. I'll work with the County Council to approach all policies with an equity lens and always ask, 'To whom does this policy impact the most? Who is left out? How could this policy be better so that more can benefit?' I'll advocate for adoption of Ferguson Commission recommendations, and I'll work to improve race relations by collaborating with black council members and people of color across the community on policies that bring our diverse community together."
Dolan said, "Public safety and health are always priorities. The opioid epidemic is a major concern as well. I supported Prop P that provides much-needed raises and training for public safety. I co-sponsored the Prescription Drug Monitoring Program, or PDMP, to take the lead for our country and state in an effort to battle the opioid crisis."
What are your thoughts on how the current County Council is operating? Should the council continue to pursue its lawsuit against the county executive?
Burton said, "The County Council is clearly fractured and is failing us. The obstruction by Pat Dolan and Steve Stenger is clear as day. That's why there is a lawsuit. Because six of the seven council members are working together to get things done, Republicans and Democrats. I would be disappointed if there wasn't a lawsuit."
Clancy said, "St. Louis County Council is perhaps one of the only places in the state where there's a bipartisan coalition (with the exception of my opponent) of lawmakers who are working together to stand up to cronyism and corruption and get things done in the best interest of the people. I commend this coalition's leadership but look forward to a day when the council and the county executive have a strong and collaborative working relationship. I think this will only come when there are new leaders at the table with fresh ideas."
Dolan said, "St. Louis County is still running at 100 percent. All programs and services are available. The council politics have not shut down the county…. We're still functioning, still providing services for the residents. Nothing's changed despite what things are going on in the county.
"Politics are involved right now, and it's holding some things up. It's unfortunate, but we'll see what happens in August and turn the corner and move on. We are still getting things done. There's certain moves to hold certain things up, intentional moves.
"I don't believe there's any reason for a lawsuit. We have very competent staff in the county counselor's office that's been there the two administrations that I've been there, very special, very knowledgeable, they know how to do their job. I don't see any need for outside counsel or any reason to sue the county executive. We're provided with enough information, and who's going to pay for it? We want all kinds of things, but when it comes down to it, it's a budget issue too.  We're creating an extra layer of funding that we don't need to pay for. We already have lawyers."
If elected, will you accept campaign contributions from developers with big projects pending or recently approved in the 5th District?
Burton said, "No. Absolutely not. Councilman Dolan has taken tens of thousands of dollars from political-action committees, developers and special interests, and it's clear who he keeps in mind when he votes. I will 100 percent not accept contributions from developers with pending or recently approved projects. There should be at least a two-year gap before taking these contributions."
Clancy said, "No. This would be a conflict of interest that would harm my relationship and trust with my constituents."
Dolan said, "I've always followed ethics reports, done everything according to the state ethics and will contionue to. I've never, ever made a vote on any council decision based on any contribution, it's not the way I form my opinion on my decision. It's information I gather from the P and Z, transportation, whatever deparment, that's how I form my opinions on how I vote on issues, never have I or will I make an opinion decided by a campaign contribution. So I'm just going to continue doing what I've always done, and to say never on anything — who knows what changes there will be, so I'm not going to make any blank statement, I'm going to follow the ethics laws just like I always have.
"That's the way I vote, so if there's an appearance of something else, if they get involved in the process at all, they'll see where I make my decisions…. I don't have a lot of contributors or a lot of big contributors or anything."
What is your opinion of a subdivision proposed at the Tower Tee property?
Burton said, "I'm all about pro-growth, pro-labor and pro-union, but I'm also for the preservation of St. Louis landmarks, which Tower Tee is. Tens of thousands of families have countless memories at Tower Tee. We ask our kids to go outside and play, but we keep taking places where they can go away. Affton is also already one of the most densely populated municipalities in the area. Over 4,000 residents per square mile. There are also many reasons this is a bad idea, like traffic, water runoff, loss of green space, crowded schools,  other issues, and the most important concern I have is the blasting they will have to do because Tower Tee used to be a brick yard, and it's more than likely all bedrock. Blasting that close to already-existing houses, next to a chemical plant, across from an industrial plant, close to a 101-year-old railroad textile, right next to an electric substation and under a TV tower seems extremely dangerous to me the more I have learned about blasting and how much they will likely have to do. I would like the council to stop the rezoning of this greedy deal and purchase the land and turn it into a county park if Tegna would be willing to sell it to them. If we can't build a TV tower within a certain distance, how does it make sense that we can build houses right underneath one? Most important point: It's Tower Tee. Some things you just don't touch. A clear example of a large corporation buying out a small, family-friendly business, and the overwhelming percentage of residents don't want it."
Clancy said, "I'm sad to see Tower Tee closed and have many fond memories there, having grown up in nearby Webster Groves. I am concerned that my incumbent opponent has received campaign contributions from those associated with the proposed development and that his priorities lie with that relationship and not with the desires and needs of Affton residents. The process moving forward needs to be transparent and equitable, and Affton residents need to be heard before there is a rezoning vote. It is inexcusable that there has not been a town hall on this issue."
Dolan said, "Tower Tee, it could be a development in Pacific, Oakville, Spanish Lake — we vote on all of them, not just in our own district. So I look at every single development that's brought before us the same way. We get a recommendation from planning and zoning, they get us all the information and they're very professional and highly accomplished, very competent staff that's knowledgeable and that's what they do. And they make their recommendation, and then we hear from both sides if there might be any issue —  that's the way I would do Tower Tee, as I would with a development in Hazelwood."