Dierbergs and union approve new three-year contract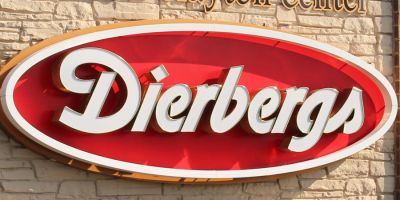 Dierbergs and United Food and Commercial Workers Local 655, which represents more than 2,400 Dierbergs employees in the St. Louis region, approved a new three-year union contract with the local grocery chain last week.
"This is the best contract our union family has seen in 20 years," UFCW Local 655 President David Cook said in a news release announcing the Dec. 3 vote. "Our partners are getting real wage increases, they are maintaining their healthcare benefits which are critical to our partners and their pension is strong. This is the difference a good union makes."
The new contract was approved by 92 percent of union partners, who gathered at the Machinists Hall in Bridgeton to vote on the contract. The previous contract expired in May, and union workers have been working under an extension of the previous contract as Dierbergs and UFCW Local 655 engaged in negotiations, which focused on a new pension plan for Dierbergs partners.
Earlier this year, Dierbergs told union leaders about the company's desire to exit the current pension fund, which includes multiple employers, and craft a standalone retirement plan for their employees. For months, union negotiators worked with Dierbergs to create a plan that preserved all previously earned benefits and cemented a strong retirement for future workers, the union said in the release.
"Strong benefits are critical to a strong union family," said Cook. "I am ecstatic with what we were able to bargain for our partners. This new pension ensures good retirement benefits for years to come, while also securing pension benefits already earned by hard-working men and women at Dierbergs. That was our top priority in bargaining."
"Dierbergs worked very closely with local 655 to create a new three-year agreement that is highly beneficial to our association," said Dierbergs Markets President and CEO Greg Dierberg in the press release. "We look forward to continuing our collective work with our terrific teams to create a 'Better Dierbergs' as we grow together in the future."
Cook emphasized that the contract is a good example of why union jobs are important to local communities.
"When a good union employer and a strong union family can bargain a good contract, it's the best thing for everyone," Cook said.