Despite loss of some key seniors, Flyers looking for softball success
Lindbergh boasts versatility, but inexperience an obstacle.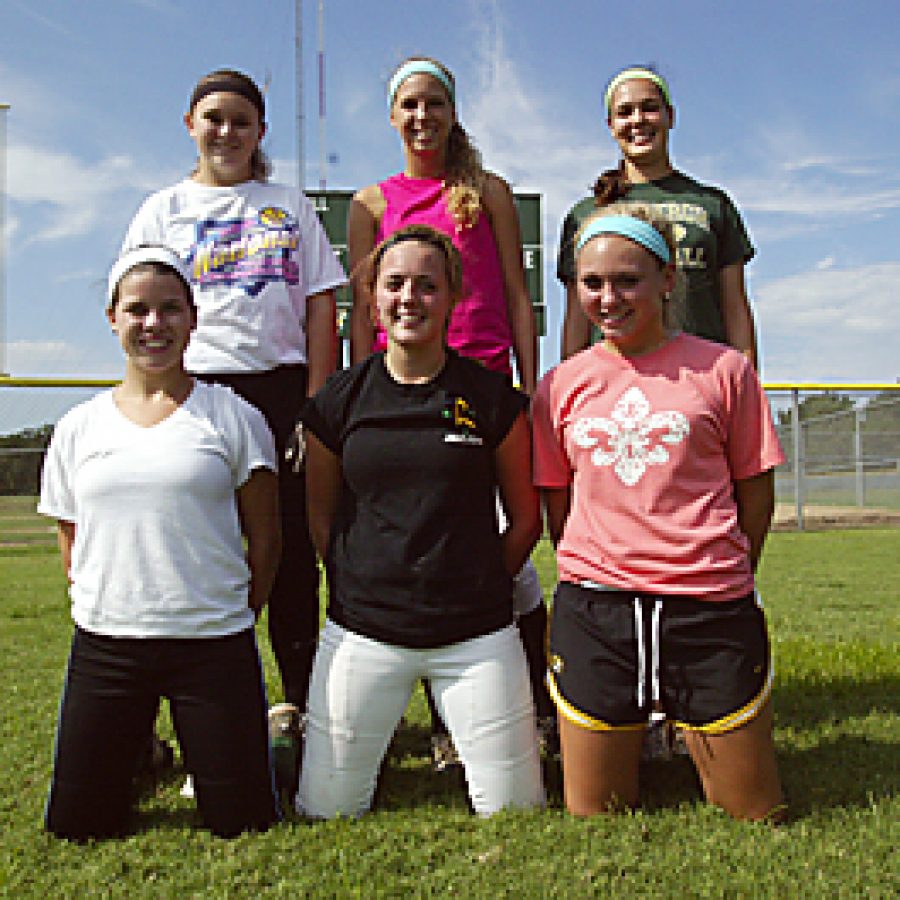 Despite losing some key seniors, the Lindbergh High School varsity softball team is looking for some more playoff success.
Coming off a strong 16-11 season in 2010 and losing to Cor Jesu in the semifinals, the Flyers hope to regain full form come playoff time.
"It's kind of a transition year for us because we had six seniors graduate last year," head coach Darin Scott told the Call. "Obviously that leaves a little bit of an opening for an opportunity for others to step up."
He is optimistic about his 2011 team and excited about the opportunity to create a new legacy for this year's group of girls.
"We've got some good young players that are stepping in and kind of shaping up into form and hopefully we can build along the way and be ready to go come playoff time," Scott said.
"I am just very excited about a new opportunity. We are turning a page here," he continued. "We had a group of girls that played together for four years in a row.
"We kind of knew what we had coming in and it's going to be exciting going back out and getting back to the basics and really build from the ground up. The seniors are doing a great job leading them and hopefully that will carry over into the games."
The Flyers will have their bases covered, returning six players on their roster of 12.
Seniors Brittany Miller, Abby Nestor and Maggie Wright, along with Sarah Reinsel, Mackenzie Brown and Colleen Sisson will be starting and taking on the leadership roles vacated by last year's graduating squad.
"You try to mesh together a lot of different players from different age groups and that's part of the challenge, but it's going to be fun for us," Scott said. "The biggest thing that I want to do is I want them to come together as a team and about halfway through start getting on a run and making things happen."
Versatility is one of the strengths Scott says should give the team a boost this year.
"We've got a lot of different girls that can play a lot of different positions and we are going to have a lot of ability to juggle our lineup," Scott said.
Inexperience is one obstacle the Flyers will have to overcome being in one of the toughest conferences in the state.
"Obviously coming in as an inexperienced team in the Suburban West, the weakness is going to be just knowing how to be ready to play on that level day in and day out with a lot of the younger players that haven't played at that level as much," Scott said.