Decade of purchasing card use saves Lindbergh over $83,000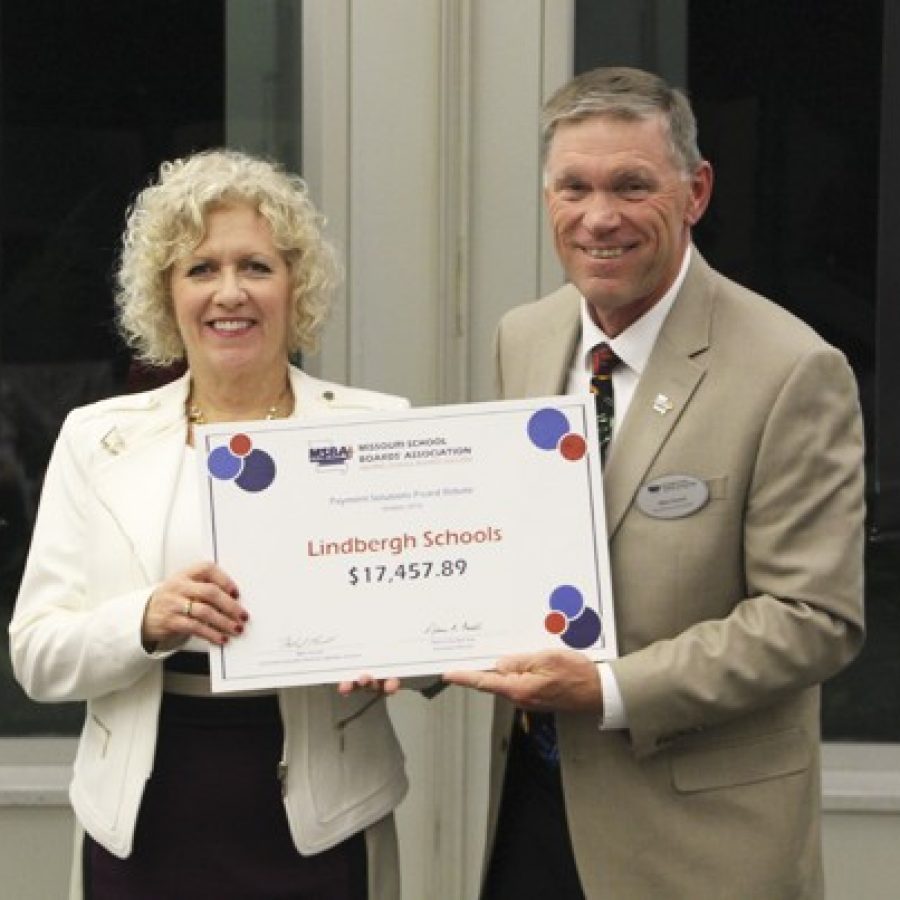 Over the last decade, Lindbergh Schools has earned $83,466.75 in rebates by using a purchasing card to pay for district expenditures.
Mike Parnell, associate executive director of member relations for the Missouri School Boards' Association, recently presented the district with a rebate check totaling $17,457.89 for fiscal 2016.
"On behalf of MSBA, it is my pleasure tonight to present this check and commend you for being good stewards of district resources," Parnell stated in a district news release. "Our primary goal at MSBA is to help school boards succeed, which is a goal that can be measured in many ways. One of those ways is through the management of district financial resources."
MSBA's P-card program allows districts to save and generate money by receiving cash back on day-to-day purchases.
This year, Lindbergh earned the third-largest rebate of all 51 Missouri school districts that participated in the program.