Deb Lavender challenges Koenig in 2020 race for Senate seat representing Sunset Hills
A current state legislator and physical therapist from Kirkwood is looking to turn a historically red state Senate district blue in 2020.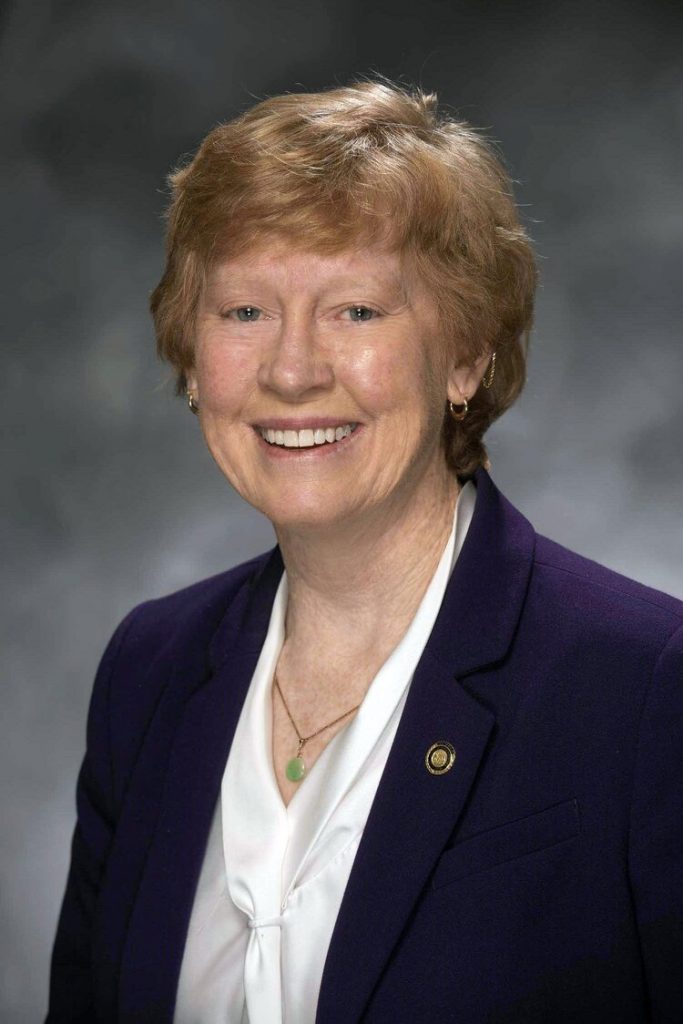 State Rep. Deb Lavender, a Democrat, announced in May that she is launching a 2020 bid for state Senate District 15, currently held by Sen. Andrew Koenig, R-Manchester. The district includes parts of Sunset Hills, Ballwin, Manchester and Kirkwood and for at least the past three election cycles has gone to Republicans.
"I woke up after session and realized that our state senator is too extreme for the district. That he is very vulnerable," said Lavender on her decision to run.
Multiple requests for comment to Koenig by The Call for this article went unanswered. But at the Tesson Ferry Republican Club meeting Oct. 10, Koenig said that he would be going up against a "far-left Democrat," while not mentioning Lavender by name.
"I'm running for re-election against a far left Democrat. So if you want a sign… I would certainly appreciate it. I always like winning the sign wars out there," said Koenig.
Voting day for the primaries in Missouri is Aug. 4, 2020, with the general election set for Nov. 3, 2020.
Like Koenig, Lavender is no stranger to Jefferson City. The representative is in her third term and fifth year of serving in the Missouri House. The New England native said she always had an interest in current events and that it got to a point where she felt like the right thing to do was run for office. She first ran in 2008 and lost three times against then-Rep. Rick Stream, a Republican from Kirkwood, before being elected to the Missouri House in 2014 after Stream was term-limited.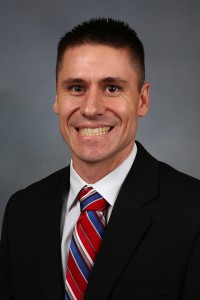 Despite the fact that the 15th District has held predominantly Republican over the last decade, Lavender is confident that she can usurp Koenig in the next election, citing her work ethic and ability to work across the aisle as skills that set her apart.
"There's an awful lot of hard work involved. In the last four years, the district has trended toward Democrats," said Lavender. "I work across the aisle. I'm a good steward of tax dollars and making sure they are being spent right."
Lavender was a member of the House Budget Committee this past legislative session and said one of the biggest accomplishments of 2019 was adding an additional $5 million to the budget for rural broadband internet. Efforts to expand it have failed in the past.
Another piece of legislation that passed this year, the "Missouri Stands for the Unborn Act" on abortion, also inspired Lavender to run for Senate.
"(The bill) is too far over the line," said Lavender. "The majority of people are not happy with the no exception portion of it."
The bill bans abortions after eight weeks, even in cases of rape and incest, and was sponsored by Koenig in the Senate.
Lavender was the second Democrat to say she'll run for the seat. She originally was set to face off in the primary against fellow Kirkwood Democrat Mark Osmack. The Lindbergh High School graduate ran for U.S. Congress in 2018 but lost to Cort VanOstran in the primaries.
Osmack first announced that he was seeking the state Senate seat May 21, but dropped out of the race in June, hinting in a post on Facebook that the decision to drop out was motivated by Lavender announcing her own run for the 15th District and the potential of having to face off in a Democratic primary. Osmack did not respond to a request for comment.
"I'm stepping aside for several reasons. Yes, someone, something changed. I was caught utterly by surprise. It had an immense impact," Osmack wrote in a Facebook post June 22. "However, this is about how to defeat an extremist, and we Democrats don't need any additional help in defeating ourselves. We're quite good at that already. A Democratic primary in this district while working full time simply isn't possible."
Speaking before Osmack decided to drop out, Lavender said that she knows Osmack to be a good person, but she felt that she would be better situated to win the general election given her experience.
"I've proven myself to be a hard worker with campaigning, and we will need lots. I've proven I'm a good fundraiser. My track record in those ways are better situated to win the general," said Lavender. "I'm excited about the opportunity. I enjoy the work that I do… I would love to be able to continue serving people in the Senate."
If elected to the Senate, Lavender said that she would focus on strengthening public education, common sense gun laws, addressing climate change and affordable and accessible health care.
"As a state, nation, world, this is creeping up on us," said Lavender on climate change. "I think it's so big people don't know what to do. We're still in this bickering that it's not man made. OK, so what? We need to get past who's at fault and figure out what to do."