Crestwood's strategy on mall plan not working, ex-mayor says
Schlink believes developer should address community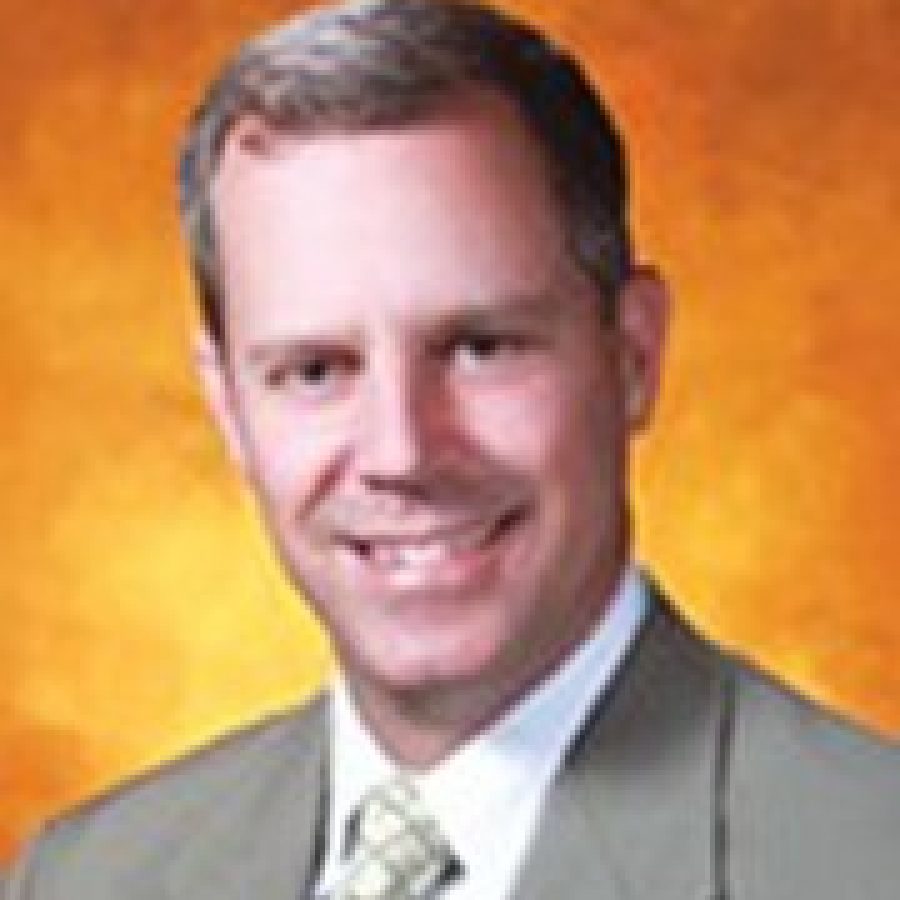 Former Crestwood Mayor Jeff Schlink last week urged city officials to re-evaluate the strategy they've used so far for the proposed redevelopment of the former Crestwood Plaza.
Citing concerns voiced from Lindbergh Schools Superintendent Jim Simpson and a resolution adopted by the Board of Education, Schlink told aldermen May 12 that "the strategy that we've engaged so far isn't working."
Schlink joined roughly half a dozen other speakers, including a Lindbergh principal, a Lindbergh student and a Lindbergh school board member, in voicing concerns about how the proposed redevelopment of the mall could impact the school district.
Mayor Gregg Roby was unavailable for comment before the Call's press time.
The Chicago-based owner of the mall, UrbanStreet Group, is proposing a mixed-use redevelopment — including 225 apartments — at the 48-acre site at Watson and Sappington roads. UrbanStreet is requesting nearly $28 million in tax incentives, including tax-increment financing, or TIF, for the roughly $99.5 million project.
Simpson believes UrbanStreet's plan to construct apartments at the mall site "is the worst scenario for Lindbergh Schools," as it would exacerbate the aggressive enrollment growth that already is challenging the school district.
Lindbergh officials have requested that any tax incentives for the 225 apartments be removed from the proposal. The Board of Education voted unanimously May 5 to adopt a resolution opposing any use of TIF for residential development.
School district officials estimate the 225 apartments would be valued at roughly $30 million, which would generate about $200,000 annually in property taxes for the school district. If UrbanStreet is unwilling to remove the tax incentives for the apartments, the district would like to receive $200,000 annually as part of the redevelopment agreement for the project, according to the superintendent.
Aldermen voted unanimously to adopt a resolution directing City Clerk Helen Ingold to provide notice to other taxing districts of the city's desire to convene a TIF Commission to consider a redevelopment proposal for the former mall site.
Before aldermen considered the resolution, they heard concerns from several speakers about UrbanStreet's proposal and the city's handling of the proposal.
Crestwood Elementary School Principal Jodi Meese said the school enjoys a great relationship with the city. Students visit the Police Department and the Fire Department, and participated in decorating the City Hall lobby during the holidays last year and plan to do so again this year.
"… The kids love supporting their hometown of Crestwood. All of these things happen because Crestwood School can function at the current student enrollment of 478 students," she said. "We are nearing the capacity of 500 students, which will happen next year with natural enrollment factors … We always welcome new students to our school. However, a huge influx of students along with no money to fund the growth will cause issues in our current academic and social performance."
Noting the construction of the district's sixth elementary school, Dressel, which is scheduled to open in August 2017, she said, "The growth for our district among three other elementary schools will already fill that entire new elementary …"
Kate Davidson, a second-grade student who lives in Sunset Hills and attends Crestwood Elementary, told the board that if more students come to her school "it will be too full. Please do not give tax money to build apartments because there will be too many kids and no money for them."
Noting that the city's strategy regarding the mall "so far isn't working," Schlink told aldermen, "We see that from the very outspoken response from Dr. Simpson, and now we also see it with the response from the Lindbergh school board. And so what we've done is we've taken a project that was really isolated to the city of Crestwood and we've really expanded it now to, as we've just heard, Sunset Hills.
"We're really impacting — now we've pulled in the entire school district. We're going to pull in other taxing districts as well. My suggestion would be to probably re-evaluate the way … the city has engaged with the school district."
Noting that he was told Roby recently met with Simpson, Schlink said, "That's positive and that's great. Hindsight's 20-20. We don't know for sure if other meetings could have eliminated, if not mitigated, the response that we saw from the school district and now the school board …"
Regarding UrbanStreet's proposal, he said, "Now we're hearing that this is a fluid project. The decisions haven't been made, and it's really — frankly now what we're hearing is it's unclear what that final project is going to look like. But I haven't heard it from the developer. I've heard it from Mayor Roby that it's a fluid effort, that we don't know what it's going to look like. It's like building a house.
"You make changes, but we also asked for changes from the previous developer and that developer told us they were not going to make any changes. So I don't take a lot of stock in the fact that the mayor says it's going to change. I think it's better that we would hear it from the actual developer themselves …"
Noting the developer hired experts to recommend what they believe is best for the former mall site, Schlink said, "They may be set on what it is that they plan on doing with this property, and so I would suggest that the city not speak on behalf of the developer and allow them to tell us whether or not this really is a fluid project or not. Because if it is a fluid project, that even makes it more difficult because you're asking this community and the taxing districts to agree to something that they don't know what that final product is going to look like.
"And we're talking about a significant amount of money, and people complain about the facts, you know, people jumping to conclusions, but as of right now, people are commenting on the facts as they've been presented by the city and really what's been presented by the developer. So it's the only thing that we can work with. So if we're hearing things are going to be different, then we should know what those things are so that the community and the school district and the taxing districts can make a more informed decision in terms of what, if anything, we're going to do with this project. Good luck," Schlink said.
Lindbergh Board of Education Treasurer Vicki Englund read to aldermen the resolution the school board adopted opposing the use of TIF for residential development.
She also said, "… As a school district and as a school board, we are not against tax-increment financing. We are one of the most ardent supporters of this community and all of the communities that we serve.
"We just have a problem with the way that it has residential as part of that TIF …"