Crestwood's housing market ranks in top 10 of ZIP codes
Mayor pleased with inclusion on list for fastest home sales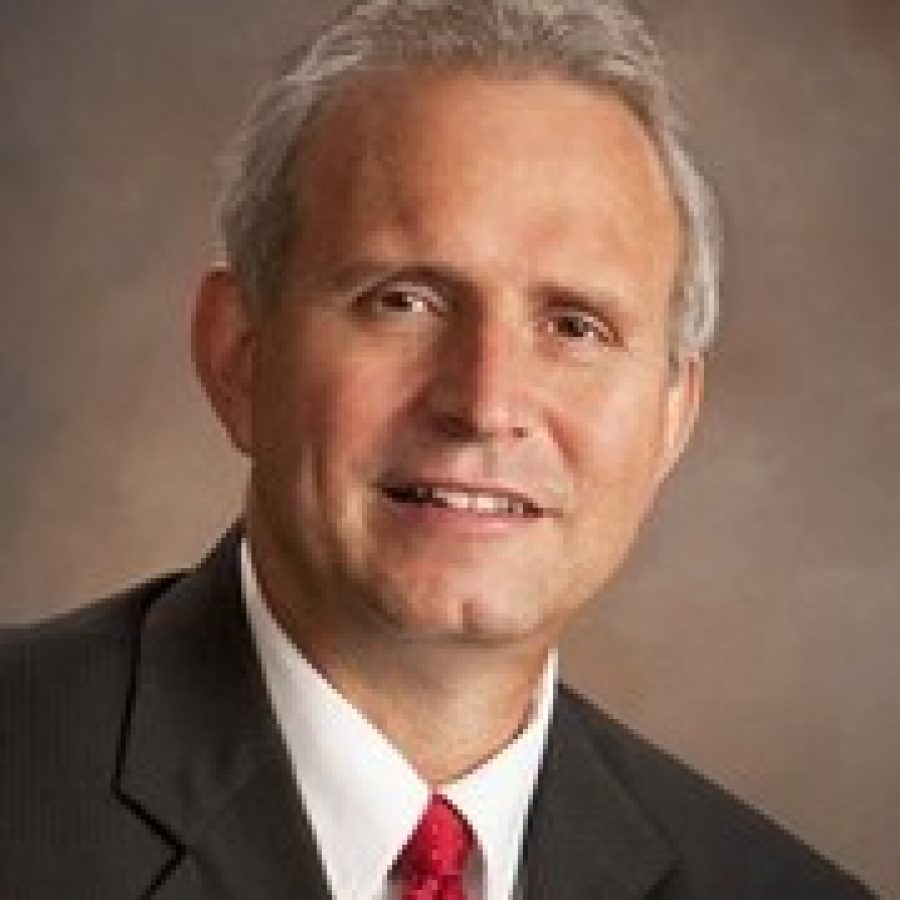 Crestwood Mayor Gregg Roby is very excited his city ranks in the top 10 ZIP codes nationwide for the fastest home sales.
Crestwood is the seventh-ranked ZIP code in the United States for the hottest housing market, according to a national real estate website.
"Homes in these top 10 communities sell four to nine times faster than the national average, and spend 20 fewer days on the market than their respective metropolitan statistical areas. Their listings on our site are viewed three to eight times more often than overall U.S. listings — an average of 2.3 times more often than their respective metros," realtor.com® states.
The website also noted each of the neighborhoods on the top 10 list "should be attractive to millennials considering a home purchase. The median income of 25- to 34-year-olds in these ZIP codes is 26 percent higher than their respective metros and 50 percent higher than the national average."
In addition, "Novi, Mich.; the St. Louis suburb of Crestwood, Mo.; and the Columbus suburb of Worthington, Ohio, rank high in affordability, with the median household able to afford 60 percent to 70 percent of the homes on the market."
Regarding Crestwood, the website states, "A combination of affordable homes and good-quality schools propel it to No. 7 on this list. The average cost of a home here is about half the price of those in the neighboring ZIP codes of historic Kirkwood and Webster Groves.
"Crestwood is the least expensive community that feeds into Lindbergh Schools — a district that has received national honors and several state awards. It's no surprise that the homeownership rate here is one of the highest in the country, at 84 percent."
Asked about Crestwood's inclusion on the list, Roby told the Call that it was "pretty exciting and certainly unexpected."
A multitude of factors are responsible for making Crestwood such a desirable place to live, the mayor said.
"You know, the fact that we do have very affordable housing," he said. "I consider Crestwood a very stable community with good amenities, great public services — police and fire — and, of course, we'll attribute a lot of that to the fact that we do have quite a low tax rate here at 25.6 cents per $100.
"And, of course, the Lindbergh School District. I think a lot of things come into play when people look at locating. They want to locate in an area that's safe to raise their children and I certainly believe that Crestwood has achieved that …," Roby said, adding that Crestwood in 2011 was named the "Best Place to Raise Kids in Missouri" on Bloomberg Businessweek Magazine's list of the best places to raise children in America.
Earlier this year, Crestwood was ranked No. 1 as the top market for those selling a home in the St. Louis area, he noted.
"… We're getting a lot of good publicity and besides that, as I say, we've got a lot of great assets," Roby added.
Asked about Crestwood's inclusion on the list of hottest ZIP codes, Lindbergh Schools Superintendent Jim Simpson told the Call, "We're very proud of that. That's being driven by a lot of a factors, but everybody with a straight face will tell you it's the school district being No. 1 (in academic achievement in the state for five consecutive years). Education and quality education has become — has become — the biggest driving force of families relocating in America.
"And certainly that's playing out in metro St. Louis County. People are moving to Lindbergh in droves," he said, adding that it's not uncommon for prospective buyers to make offers on multiple houses in an effort to locate within the district.
"The school district is driving that and we're hopeful that the city of Crestwood leadership takes note the school district is playing the role of the 'golden goose' on this, and if we keep the golden goose alive, then the value of people's homes will go up and up and up — and when they sell their house, it will go fast and furious … Quality young families will be who's buying those homes, making our district strong, making crime low, shopping local and raising young kids — all good, all prosperous, all showing a very bright future.
"We're very proud of that. Take the school district out of that equation and that stat doesn't hold anything," he said, adding that despite the current condition of the former Crestwood Plaza, people are continuing to move to Crestwood.
"The mall has not deterred anyone (from moving to Crestwood) — not a single person," Simpson said. "So in some ways, I think that's a lesson for all of us. They're moving here for a lot of reasons and they're not being deterred by anything about the mall. So you can take your time on the mall. You don't have to rush at a breakneck speed to tear it down until you have all of your i's dotted and t's crossed. That's what that hottest housing market is showing …"
UrbanStreet Group of Chicago, which owns the 48-acre former mall site at Watson and Sappington roads, is seeking nearly $28 million in tax incentives, including tax-increment financing, or TIF, for a roughly $99.5 million mixed-use project.
UrbanStreet's proposed mixed-use project includes four components — a retail area, a multiplex theater and restaurants, 225 apartments, and open space and community gardens.
While Lindbergh officials fully support the redevelopment of the mall site, they oppose the use of tax incentives for residential development, saying UrbanStreet's plan to construct 225 apartments would exacerbate the aggressive enrollment growth that already is challenging the district. The district has requested that any tax incentives for the apartments be removed.
The school board voted unanimously May 5 to adopt a resolution opposing any use of TIF for residential development.
On May 5, district officials met with Bob Burk of UrbanStreet and city officials, but have not been contacted by them since then, according to Simpson.
But Roby told the Call, "I expect that the developer will be getting in touch with the school district in the very near future."
As for the No. 7 ranking of hottest ZIP codes, he said, "We're always pleased to get good feedback and I think that when these items do come up, people begin to take notice of our community. And let's face it, we don't deny that Lindbergh plays a major role in the home sales within their district, but I guess if you looked at it from the standpoint of ZIP codes, they didn't say Kirkwood. They didn't say Webster.
"They didn't say Sunset Hills. They didn't say Fenton. They said Crestwood. So we're proud of that and we'll take it …"