Crestwood panel OKs amendment to Watson Road Plan
City planner clashes with member of commission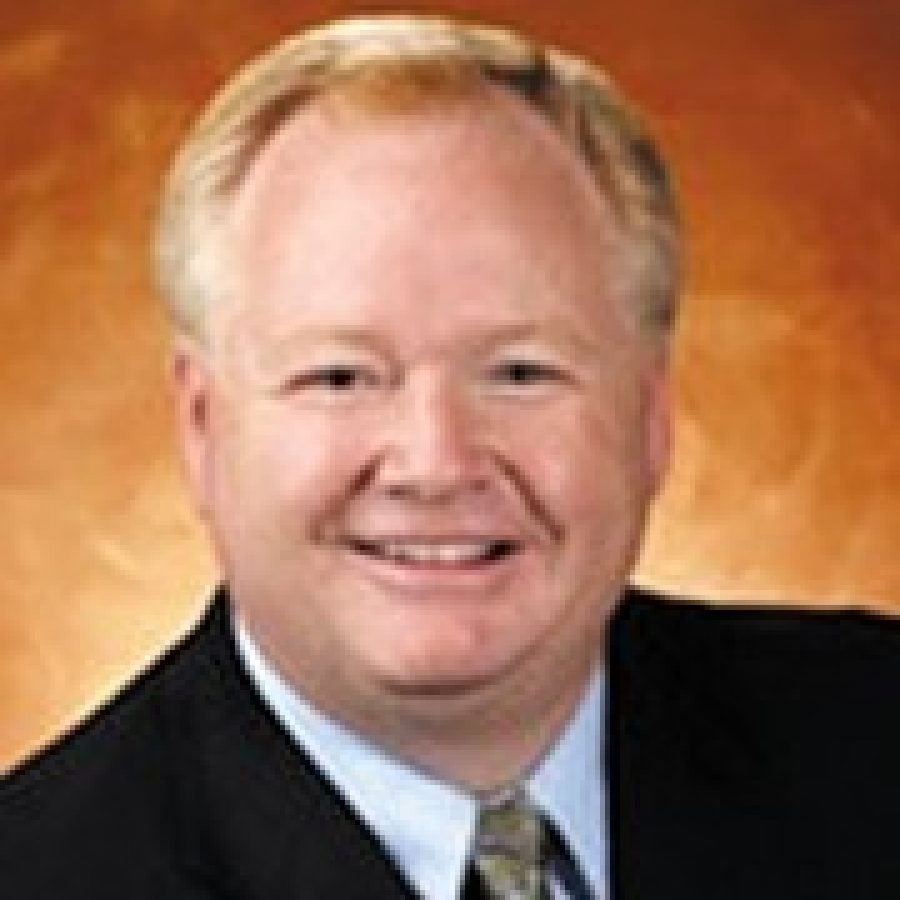 The Crestwood Planning and Zoning Commission voted last week to approve an amendment to the city's Watson Road Commercial District Plan.
The panel voted 5-2 to approve City Planner Adam Jones' request to adopt the amendment, which allows residential uses at the 48-acre site of the former Crestwood Plaza.
Voting to approve the amendment were Chairman Robert Sweeney and commission members Dave Wall, Bo Proffitt, Ken Lange and Scott Whitecraft. Members Steve Nieder and Greg Zipfel were opposed.
The amended Watson Road Commercial District Plan, also called the Watson Road Corridor Plan, is "the comprehensive plan for the area of the city of Crestwood described in the plan …"
The plan was created in 1984 through a cooperative effort by city officials and the business community, and amended in 1998, 2005, 2006 and now 2015 by the Planning and Zoning Commission.
The Watson Road Commercial District Plan contains five sites, and the amendment affects just one site, which includes the former mall property, according to Jones. The amendment changes the land-use designation of the site from Planned Commercial to Planned Mixed-Use, which allows residential uses within the site under a unified site plan.
In most cases, Planned Mixed-Use developments "contain a combination of retail, commercial and residential uses," the amendment states.
Of the nine residents who addressed the panel last week, none spoke in favor of the amendment. Among those opposing the amendment were Lindbergh Schools Chief Financial Officer Charles Triplett and former Ward 3 Alderman Jerry Miguel.
UrbanStreet Group of Chicago, which owns the mall property, is seeking nearly $28 million in tax incentives, including tax-increment financing, or TIF, for a roughly $99.5 million mixed-use project at the site at Watson and Sappington roads.
The project proposes four components — a retail area, a multiplex theater and restaurants, 225 apartments, and open space and community gardens.
While Lindbergh Schools officials fully support the redevelopment of the mall site, they oppose the use of tax incentives for residential development, saying UrbanStreet's plan to construct 225 apartments would exacerbate the aggressive enrollment growth that already is challenging the district. Students from those apartments would attend Crestwood Elementary School, which is already at capacity.
The commission tabled the resolution last month after residents said they had difficulty obtaining a copy of the amendment before the July 1 meeting.
Last week, ome of the speakers joined Nieder in questioning the need for the commission to adopt the amendment.
They noted that Board of Aldermen voted July 28 to hire Houseal Lavigne Associates of Chicago to create Crestwood's first-ever citywide comprehensive plan, a process that will take roughly a year and cost $89,500.
At one point, Jones noted that he would have recommended the panel change the land-use designation for the mall site to Planned Mixed Use — even without UrbanStreet's proposal.
"I think because as a planner that was just hired in the city, I am tasked with creating opportunities for development in this city and not creating barricades for development," he said. "And when I have a property that is blighted and sitting there vacant, I should do everything in my power to make sure that that property can be developed now, regardless of whether I have a redevelopment plan on my desk or not."
Jones also quoted from the late Jane Jacobs, saying, "When you have people that live within an area, are able to keep eyes on the street, to borrow the term from Jane Jacobs, who is probably the most famous urban planner in the history of planning, and to borrow a word from her, she stated, 'The sidewalks must have users on it fairly continuously, both to add to the number of effective eyes on the street and to induce the people in buildings along the street to watch the sidewalks in sufficient numbers.'"
Before the vote was taken, Nieder asked Jones to help him understand "the importance of making this resolution tonight — if ever. What happens if this does not occur?"
Jones replied, "Well, nothing. The mall's going to sit there."
Nieder said, "… How do you come to that conclusion?"
Jones said, "I'm guessing that it would be my informed decision that the mall is going to sit vacant until, until a future date … I don't know how else to answer that question for you, Mr. Nieder."
Nieder noted that Houseal Lavigne is set to embark on a yearlong process to develop a citywide comprehensive plan.
"… This resolution appears to me to subvert that one-year issue and try to make it move faster, for some strange reason, and I still don't understand what that is. Can you help me understand what that is?" he asked.
Jones replied, "Mr. Nieder, if, in fact, you truly cannot understand your duty on this commission as to why you should act in order to support development in this city, then I, as the city planner, cannot help you with that."
Nieder said, "Now that wasn't a very good reply. That was not the way I'm acting and I didn't appreciate that at all. I'm simply asking questions to why we have to have this done now and what ramifications would result if we didn't do anything …"
Jones and Sweeney talked over each other, with Sweeney asking Jones, "This is sort of a silly question. Is the mall empty now?"
Jones said, "Yes."
Sweeney said, "Has it been underutilized for more than a decade?"
Jones said, "To my understanding, yes."
Sweeney asked, "Is it still your opinion that this amendment would help further the city's ability to rehabilitate that property and put it into more useful service?"
Jones said, "Yes."
Nieder said, "And that has not been proved. I've seen no analysis to support that."
Lange, whose planning experience goes back to 1960, advocated approval of the amendment. He noted that he was a charter member of the American Institute of Certified Planners and a zoning administrator for St. Louis County.
"What we're doing here in my opinion is to collaborate with a concept of land-use planning to give an opportunity for a potential developer, UrbanStreet in this case, to come in and present us with a comprehensive plan for that area and then ultimately be incorporated into the comprehensive plan for the city," Lange said. "If we don't do that, it's quite likely that we may not be in a position to have a developer continue to pursue redevelopment of that area …"