Crestwood might cut budget due to COVID-19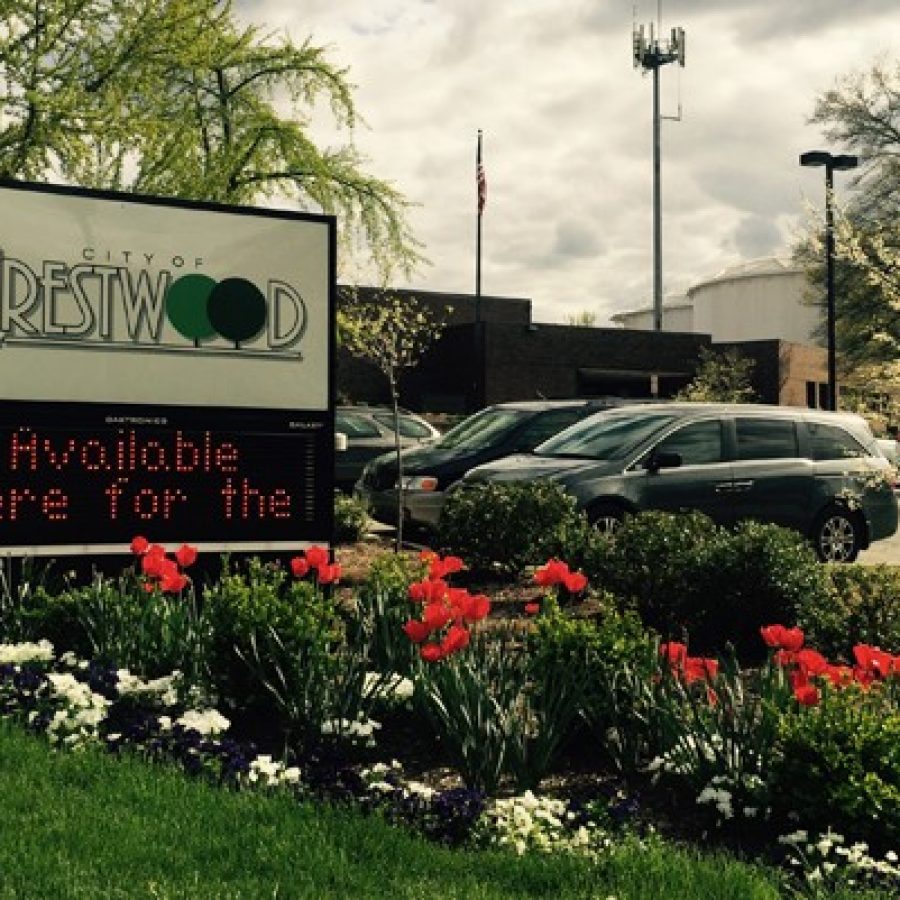 Crestwood is dealing with impacts to its budget due to the COVID-19 recession, with budget cuts on the horizon and revenues declining across all four funds.
At a June 18 Ways and Means Committee meeting, which was held on the videoconferencing application Zoom, City Administrator Kris Simpson presented aldermen with two possible scenarios and their impact on city finances. Scenario 1 assumes a faster economic recovery, while Scenario 2 assumes a slower recovery with a deeper economic dive.
"Do not mistake precision for accuracy," cautioned Simpson before reviewing the budget, adding that there are still many unknowns.
The committee took no action. Simpson will present amendments for budget cuts at the videoconferenced Board of Aldermen meeting at 7 p.m. Tuesday, July 28.
Ward 1 Alderman Mimi Duncan said, "In times like this we can't keep our head in the sand and hope for the best. Information is power, and that's exactly what you've given us."
So far, the city has received sales-tax revenue from cash register activity in April, when nearly everything was closed. Looking at the "worst month of the year" helps provide worst-case projections. Nearly all revenue has decreased.
Sales tax was most disrupted by the pandemic, followed by utility tax, which Simpson projected to decrease 10 percent if the economy recovers faster and 20 percent if it's slower. Court costs decline by 35 percent and interest income goes down by 25 percent in both scenarios. Simpson also stressed that business license revenue could fall as some may close permanently.
"Expect it to take a major hit," said Simpson.
In the general fund, major highlights of recommended cuts include ending out-of-state training, freezing the tuition reimbursement program, slashing the technology audit, postponing sealing the parking lots at Whitecliff and Crestwood parks, and delaying the sidewalk/bicycling and traffic calming study.
These cuts, in addition to a hiring freeze and favorable insurance renewals, could potentially save the city $685,560 in expenditures in the general fund and would put the year-end fund balance in both scenarios above the Board of Aldermen's 45-percent reserve policy.
Recommended cuts in the capital fund include cutting $30,000 for sidewalk maintenance and cutting $90,000 from a switchgear replacement project. Street maintenance bids for mill and overlay came in under budget for an additional $80,000 in savings.
Simpson said he did not account for any possible revenue at this point from a new medical marijuana dispensary that will be opening between now and the end of the year, along with a new restaurant and other businesses that will be opening in the city between now and 2021.
"I'm trying to be fiscally conservative, especially given the uncertainty," Simpson said. "I'd rather be more on the negative side rather than be optimistic about when a business is going to open and what its fiscal impact could be."