Crestwood Market CID terminated, bonds are paid off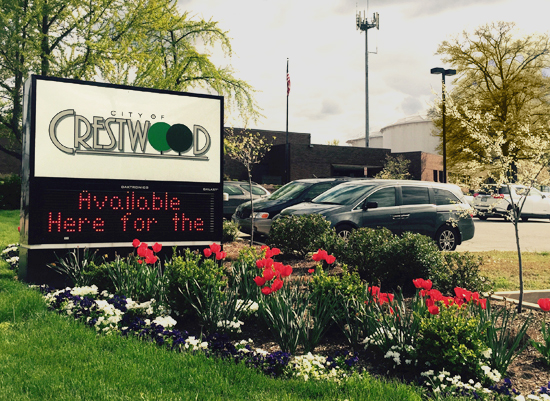 The Crestwood Market Community Improvement District and the district's outstanding bonds have been terminated early following the Crestwood Board of Aldermen meeting last month.
The Board of Aldermen unanimously approved the termination of the Crestwood Market Community Improvement District at the board meeting Nov. 10, held virtually.
The Crestwood Market Community Improvement District, or CID, was located in the shopping center across from the former Crestwood Plaza mall property on Watson Road. The shopping center currently includes a Schnucks and Planet Fitness, but formerly included a Best Buy.
The CID was first adopted by the Crestwood Board of Aldermen in March 2004 to improve the "blighted" area, and a tax on the property located in the CID at a rate of $5 per $100 of assessed valuation was passed by the CID's board of directors later that same year.
The tax was first levied in 2005 until it was repealed effective September 2020.
Originally, the tax was slated to last for up to 20 years.
The developer issued $1.15 million in taxable CID bonds to fund the project, the cost of bonds and PILOTs, or payments in lieu of taxes that it made into the fund to pay for improvements. In 2014, the CID took in property tax revenues of $72,265 and made a PILOT payment of $110,574.
From 2014 to 2018, the CID had more outstanding combined principal on the debt owed than the initial $1.15 million taken out in bonds due to interest, with the annual PILOT not covering more than the interest. The PILOT fell to $74,170 by 2018.
In the 2018 annual report, the Crestwood Market CID anticipated the outstanding principal of the bonds at the end of 2019 to total $560,000 for one note, $600,299 for another and $102,671 for the third.
This year, developer Black Industry LLC agreed to defease the bonds and terminate the PILOTs agreement, then terminate the CID early. The bonds were defeased, with funds set aside to pay them off, in June.
The CID had net assets of approximately $32,743 following the end  of the CID after roughly $50,000 in administrative costs related to the termination. Those leftover funds will have to be distributed to the city to use on the property that was formerly part of the CID.
No aldermen or members of the public had any comments about the termination.