Crestwood Board of Aldermen approve Whitecliff Bridge ordinance
Project is broken down into three different phases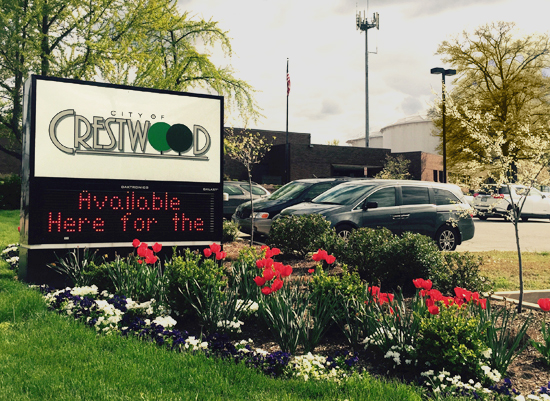 The Crestwood Board of Aldermen heard two ordinances regarding construction of the new Whitecliff Park Bridge and its surrounding area at its meeting Dec. 14.
According to a memo by City Administrator Kris Simpson, the project is broken down into three phases — replacement of the bridge (phase 1), the addition of a shared use path along Pardee Road connecting Grant's Trail to the park and overall improvements of the entrance (phase 2) and reconstruction of Whitecliff Park Lane from the bridge to the community center (phase 3).
The bridge construction is budgeted for $400,000, which includes a geological survey, hydraulic study, design and construction.
The first ordinance, approved by the board 7-1, covered the reconstruction of Pardee, Whitecliff Park Lane and the shared use path. The vote was a required resolution to show support for the grant application process for the project. Ward 3 Alderman Scott Shipley was the lone no vote after expressing concerns that the residents in that area haven't been notified yet. 
"We don't know what the impact would be on the residents or Grant's Farm," Shipley said. "We don't have cooperation yet from the residents or Grant's Farm and it just seems like maybe we're doing this out of sequence."
Mayor Grant Mabie disagreed with Shipley, saying the board will have more opportunities to halt the process if needed
"I know once in the past we have received a grant after passing a resolution like this and due to a change in circumstances we did not proceed with it," Mabie said. "That option is always there for the board."
The plan for the area is budgeted at $884,396 and construction would be expected to start in 2024. If secured, the grant would cover Crestwood's expenses on a monthly basis and the city's total contribution would total $176,879.
The second ordinance heard by the board was approved unanimously and allowed the city to enter in an agreement with Crawford, Murphy and Tilly for consulting services for the bridge.