Crestwood board gives initial OK to measure imposing penalties for false filing statements
'No' vote for second reading delays proposal until June 28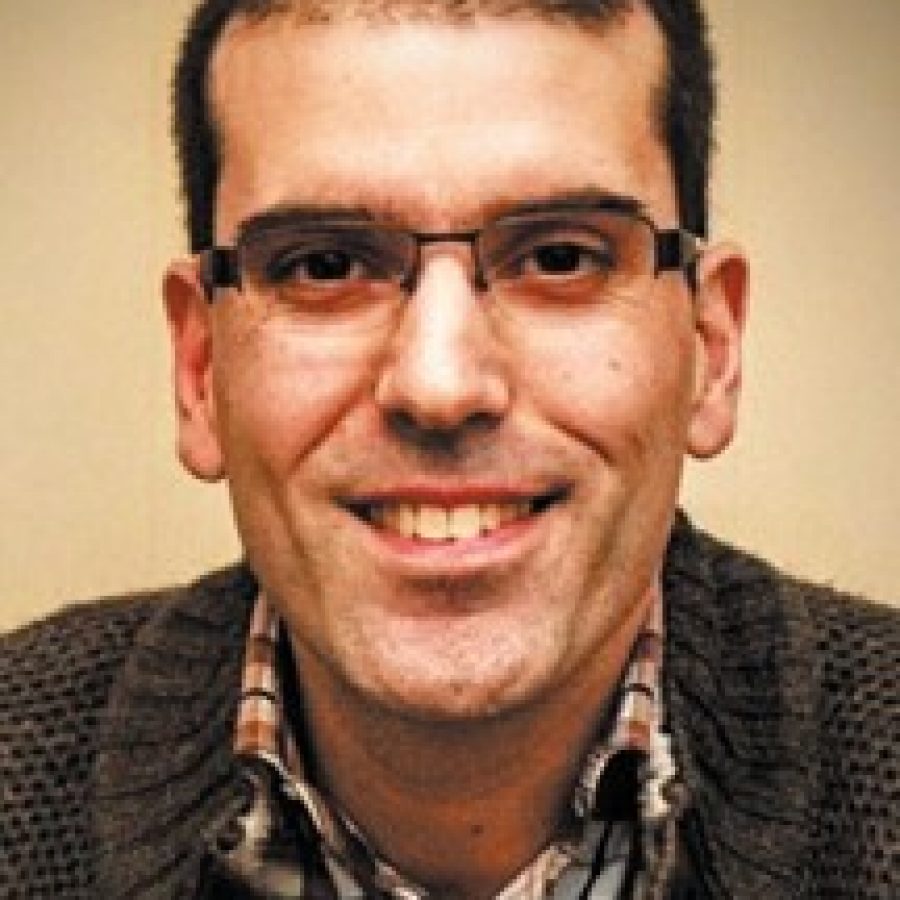 The Crestwood Board of Aldermen voted unanimously last week to approve the first reading of an ordinance that would impose penalties for aldermanic or mayoral candidates who make false statements when filing candidacy forms.
A "no" vote by Ward 3 Alderman Jerry Miguel for a second reading delayed consideration of the measure until Tuesday, June 28.
As proposed, making a false statement on a notice of candidacy or any related document would be an ordinance violation, punishable with a fine up to $1,000 for conviction, or a jail sentence up to 90 days — or both.
At the board's direction, city staff and City Attorney Lisa Stump developed the proposed ordinance "to reduce the likelihood of aldermanic and mayoral candidates making false statements when filing candidacy forms with the city," City Administrator Kris Simpson wrote in a June 6 memo to Mayor Gregg Roby and the Board of Aldermen.
At the June 14 meeting, Simpson said, "… This is an item that emerged over the last few months, as we have all been in great consternation over some electoral-related matters. I have met with the city attorney and we kind of brainstormed some ideas that were within our legal authority to do, that I believe would prevent some of the issues that were raised during the election cycle this year …"
A draft version of a notice of candidacy form also was provided to aldermen, the city administrator said.
"This is not a final form and we're not asking for the board's approval of the form," Simpson said. "Indeed, I received many suggestions for ways to improve it. I thank you for those. This is just to give you an idea of how it would work in practice."
As proposed, the form would include "things like highlighting the penalties for making a false statement … It also notes candidates for office may challenge the qualifications of other candidates for the same office and that the Board of Aldermen may investigate the qualifications of elected individuals and may, if warranted, refuse to seat an unqualified person," he said, adding, "We believe that raising awareness of these things would act as a deterrent in the future to individuals making any false statements, should that ever occur again."
Another proposed change would allow the city clerk to make non-substantive revisions to ballot language that would ensure compliance with the city Charter, state law and regulations of the county Board of Election Commissioners. This issue came about because the Board of Aldermen earlier this year approved several ballot questions that would amend the Charter.
"The language that you used contains apostrophes. We learned from the Board of Election Commissioners that apostrophes are a no-no," Simpson said. "So we've got to remove them. Currently, the only way we can amend that language is by your authority. We recommend giving the city clerk this limited authority as a reasonable solution so we don't have to waste your time with such minor matters …"
Ward 4 Alderman Tim Anderson proposed that candidates provide documentation containing the date they registered to vote when filing for office.
Stump told the board she was uncertain whether the city could require candidates to produce such documentation.
"Before the board would pursue adding that, I would want to make sure that that's legally proper that we can do that, and I honestly don't know right now at this moment," she said.
Anderson said, "I don't think it would be in contravention of any state statute."
Stump said, "I mean it's the board's choice. I'm just saying I can't give you a legal opinion right at this moment that that will withstand a legal challenge. If you want to go ahead and do it and we can look at it afterwards, that's your choice. I just wanted to bring up that point."
Anderson said he believed requiring candidates to provide documentation with the date they registered to vote "would solve a lot of problems that arose in the past."
Miguel suggested adding language permitting the city clerk "to investigate the qualifications of candidates and may, if warranted, refuse to file the notice of candidacy with the county election office. And in the past, the city clerk has performed that function …"
But Deputy City Clerk Theresa Pfyl said, "… The election board tells us that city clerks do not have that authority."
After further discussion, Miguel asked Stump for her opinion.
"Theresa is correct … It's my opinion that if you add that (language) that you are suggesting that that would be in violation of the law and the city clerk and the city would be subject to action should she follow that."
Ward 2 Alderman Justin Charboneau later suggested increasing the $1,000 fine contained in the proposed legislation.
"… To me, a lot of prevention would be increasing the fine amount. I don't want to prevent anyone from running who is lawfully able to run …," he said. "I don't want someone signing up to run, knowing there are loopholes because there is a loophole of as long as I sign a document that says I can run or that I hereby swear — I can sign up to run in Ward 4, if I want, or Ward 3 or Ward 1, any ward that's not my own.
"And I could possibly disrupt that election by falsely signing up to run … In theory, I could sign up in Ward 1 and badmouth a candidate to basically try to get them to lose … I would think that the penalty possibly needs to be pretty stiff to deter anyone from trying to do such a task …"
But after further discussion, aldermen took no action on the proposals by Anderson and Charboneau, voting unanimously to approve the first reading on the measure as submitted. But on a vote for a second reading, Miguel voted "no," delaying consideration of the ordinance until June 28.
Asked why he voted "no," Miguel told the Call, "I wanted more time to think about it."
In February, former Ward 4 Alderman Steve Nieder told the Board of Aldermen that another Ward 4 candidate, Ismaine Ayouaz, did not meet the city Charter and city code requirements to be on the April 5 ballot. Ayouaz filed for office on the last day of filing — Jan. 19 — and was on the Ward 4 ballot along with Nieder, Ryan Pascoe and Tony Kennedy.
Kennedy prevailed in the election.
Nieder contended that Ayouaz's name should not have been placed on the April ballot because he was not a registered voter for one year before the Jan. 19 filing deadline, citing a press release that Ayouaz issued Oct. 13 announcing his plans to run as a write-in candidate.
Ayouaz, who became a registered voter on Feb. 6, 2015, has said that he filed for office on the advice of his attorney. He repeatedly has declined to identify his attorney.
The city has incurred more than $6,000 in legal fees related to the issue of Ayouaz's qualifications to be on the ballot.