Crestwood board bans short-term rentals
Two oppose an outright ban of short-term rentals in city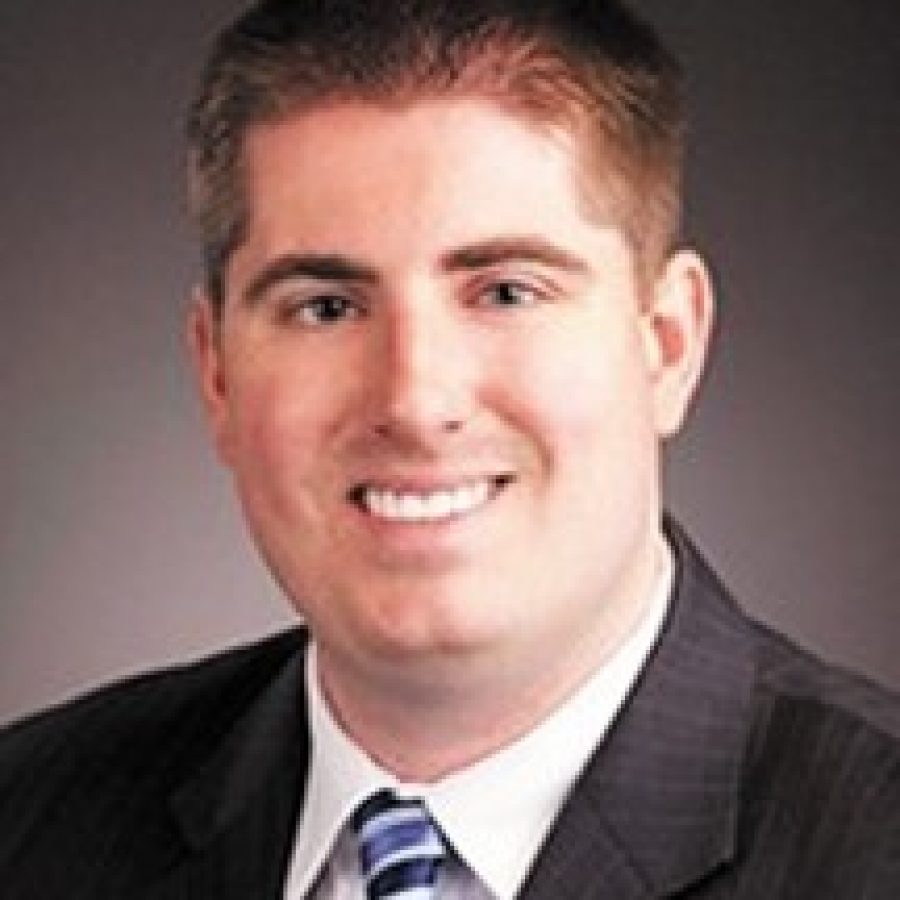 The Crestwood Board of Aldermen voted last week to adopt an ordinance prohibiting short-term rentals within the city.
Aldermen voted 6-2 to approve the ordinance that bans such short-term rentals as Airbnb. Ward 1 Alderman Darryl Wallach and Ward 2 Alderman Justin Charboneau were opposed.
Under the ordinance, short-term rentals of less than 30 days are prohibited except at such recognized lodging establishments as hotels or motels.
The ordinance was the brainchild of board President Grant Mabie of Ward 3, who first raised the issue last spring. At the time, he said he became aware of a city residence being made available for rent on the Airbnb website.
Mabie also said the issue of short-term rentals was not addressed in Crestwood code, and requested City Administrator Kris Simpson and City Attorney Lisa Stump draft an ordinance for the board's future consideration.
No residents spoke on the issue during a Planning and Zoning Commission meeting in October, and no one spoke Jan. 24 during a public hearing conducted by the Board of Aldermen. The proposed ordinance was not an outright ban of short-term rentals, but would have imposed a number of measures regulating short-term rentals.
While the board voted to refer the ordinance back to the Planning and Zoning Commission, three aldermen, including Mabie, requested an ordinance be drafted banning short-term rentals.
Aldermen voted 4-3 March 14 on a first reading of the ordinance. While the first reading of the measure was declared approved, five votes are needed to approve an ordinance, according to City Attorney Lisa Stump, who was not present March 14.
As such, Stump said March 28 that the first reading of the ordinance did not pass because it lacked the five votes required for approval. Charboneau last week made a motion to reconsider the ordinance, which was permitted because he had voted against the measure on March 14.
Charboneau's motion was seconded by Mabie and approved with a 6-2 vote.
Opposed were Wallach and Ward 3 Alderman Jerry Miguel, both of whom had voted against the measure March 14.
Before considering the first reading of the measure last week, Mabie wanted to discuss the issue, saying, "I guess before I launch into my remarks …"
Mayor Gregg Roby interjected, "Make them brief, if you would, too, please."
"I always attempt to …," Mabie replied, adding he wanted to hear Police Chief Frank Arnoldy's thoughts about the issue of short-term rentals in the city.
"I've not done an in-depth survey of it. Looking at some of the concerns that have been brought up in the past, I think we're going to have enforcement issues with this," he said. "Knowing the residents of our city, the people are not going to be very fond of the idea of having someone renting rooms in a house that's next to theirs. It may be the most orderly operation, the people may all be wonderful, but I think our citizenry is going to be not in favor of this …
"I think there are a lot of enforcement issues in the ordinance that I've seen that are going to be hard to do. We aren't the housing police. We're not going to be able to be going around with however many of these there are, knocking on the door at 11 o'clock at night to make sure the homeowner's there … As a resident, I wouldn't want it next to my house."
During a period for public comment earlier, a representative of the St. Louis Association of Realtors, Martina Johnson, urged the board to consider regulating short-term rentals instead of banning them outright. She also noted the association opposes state legislation that would ban local control of the short-term rental issue.
"… I did look into it a little bit and I found one listing in the city of Crestwood that was currently inactive for a one-bedroom rental on the platform Airbnb …," she said, adding that she spoke with Mabie about "whether or not it's been an issue in the city of Crestwood, you know, deteriorating neighborhoods, nuisances and it seems like that's not the case, that you guys want to get ahead of this ordinance, which we respect. But we would like to just suggest a couple alternatives that possibly could curb some of these fears with regards to having this sort of economic activity in your neighborhoods that could protect quality of life for your residents and homeowners …"
Johnson noted she has been working with other municipalities on this issue.
"I've been working with Hazelwood on a licensure scheme. Hazelwood's in the exact same position as you are," she said. "They have no listings at all. They've never had a short-term rental … They are changing their bed-and-breakfast regulation to encompass short-term rentals, and so what they are going to do is a licensure scheme, where they can revoke that license …"
The measure would include such requirements as limiting the number of bedrooms that can be rented, requiring the homeowner to remain on the premises and requiring neighbors to be notified. The association encourages the Board of Aldermen "to consider something similar or any sort of regulation just to even let consumers be able to experience this platform and see if they even want to go ahead with it before you completely ban it …," Johnson said.
Resident Spencer Talbott, who ran unsuccessfully last year for a Ward 3 aldermanic seat, also urged the board to regulate short-term rentals instead of banning them.
"… I was reached out to by a couple different members of St. Louis Realtors Association, and just wanted to offer my thoughts and position on the issue in regard to short-term housing," said Talbott, a commercial and residential real estate broker. "While personally I'm hesitant to take an opposition or even a position for short-term housing, being a resident of Crestwood, I don't know that I would necessarily want the house next door to me having a room to rent …"
But he said he would be hesitant to ban short-term rentals outright, noting that multi-family developers often utilize short-term rentals to bring people to an area to showcase their apartments.
"… I have a pause for hesitation with regards to that because I think it may be a missed opportunity if we actually completely ban short-term rentals because with what's going on with the mall and the ideas there may be multi-family housing there, as well as a couple other sites in the city that people are eyeing — developers are eyeing — in the event that would not be able to utilize that short-term housing feature, I would fear that they would, yet again, pass us over for an adjoining municipality, such as Kirkwood, that offers those opportunities …," Talbott said.
In voting against the ordinance, both Charboneau and Wallach voiced concerns about the rights of property owners.
"… I do believe that it comes down to basic property rights, and the owner has the right to rent out their home as they see fit …," Charboneau said.