Crestwood alleges business owner sidestepped permit requirements
Business owner apologizes to board, city of Crestwood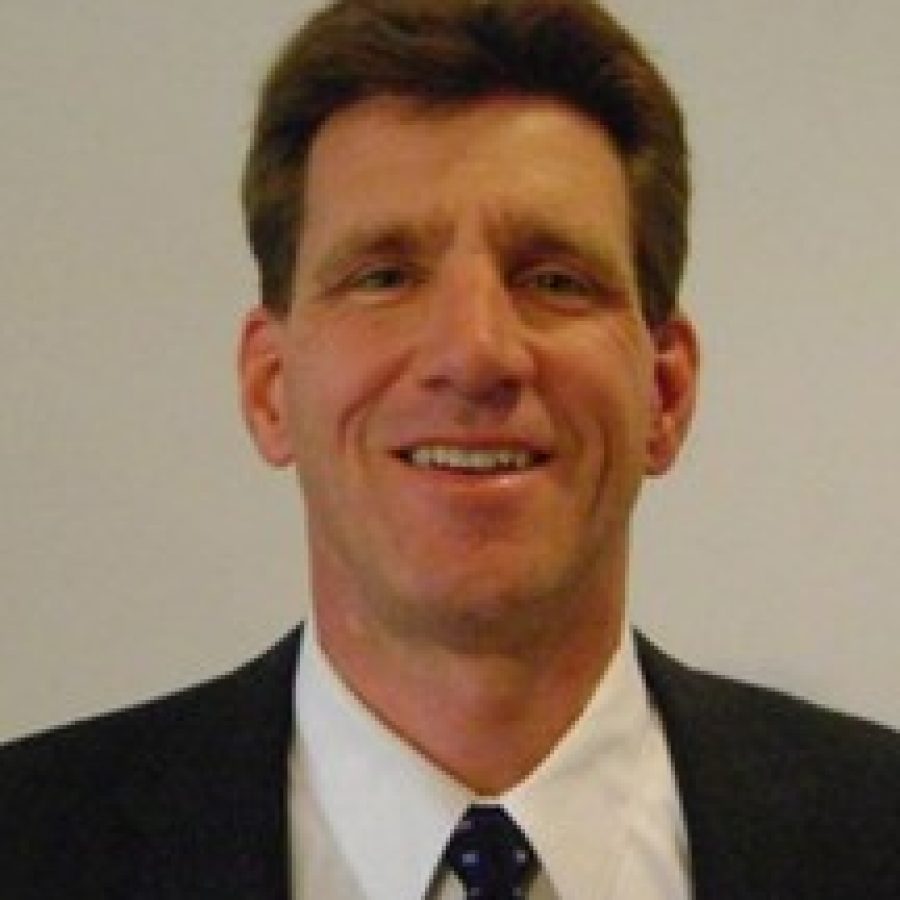 The city of Crestwood is taking legal action against a business owner for allegedly sidestepping city requirements for permits and zoning for new developments and improvements at two of the properties he owns in the city.
Derek Onstott, who owns several companies housed in a warehouse in the Watson Industrial Park and said he plans to buy and build at more properties in the city soon, told the Board of Aldermen last week that he went ahead and constructed a building at 8661 Grant Road despite not having city permits or permission.
When the city issued a stop work order, he continued construction anyway, he said, but he apologized at the July 26 meeting and promised the situation would never happen again.
"It's a rather embarrassing moment for me," Onstott told the board. "I plan to do a lot of business in Crestwood … I apologize to the board, I apologize to Crestwood."
The board tabled Onstott's zoning request until he resolves his legal issues with the city. He is due in Crestwood Municipal Court Aug. 18 to answer the city's complaint that he violated a stop work order.
If convicted on the charge, Onstott could face fines and/or imprisonment, with each day that he was non-compliant considered a separate offense.
At the same time as the city was attempting to get Onstott to go through the Planning and Zoning Commission to obtain the proper zoning for the Grant Road building this summer, Public Services Director Jim Gillam discovered that Onstott was also adding garage doors and other improvements at his Watson Industrial property without seeking city permission.
City officials are troubled by Onstott's promises to abide by the city code going forward, since he made the same promises before to city staff and broke them, City Administrator Kris Simpson said.
A second stop work order was issued against Onstott at Watson Industrial, but Gillam said he discovered that Onstott was also ignoring that order when he visited the warehouse and witnessed work going on inside. He called Onstott, who said he was not aware that any construction was being done on the building.
"Thirty seconds after we hung up, the noise stopped and the garage doors went down. So I have to think that you know that was going on," Gillam said. "… It was very, I guess, puzzling."
Onstott is also set to be charged with another violation for allegedly ignoring that second stop-work order, but he said the work was not construction and was for one of his companies housed there, unrelated to the building improvements that the stop work order targeted. St. Louis County also issued a stop-work order on the properties, Simpson said.
"I believe 'stop-work order' means stop work, to me it's kind of a literal interpretation," Gillam told Onstott. "No construction can go on in that building."
But the developer said the two situations are "night and day different," because at Watson Industrial he didn't realize he needed a permit to add new garage doors, and he stopped work once the order was posted on the door.
When Onstott told the board that he had only been served with one court order so far, Simpson told him, "You may not yet have been served for these charges, but — spoiler alert — you will be."
Among other inspections, to bring the Grant Road project into city compliance, Gillam said Onstott must fix a fence that is encroaching on Grant's Trail.
Board President Grant Mabie of Ward 3 asked Onstott if he ever pleaded guilty to theft, and Onstott replied, "No."
Reading a case number out from court records, Mabie asked again, "Did you not plead guilty to the Class C felony of theft?"
After a long pause, Onstott said, "Yes. Yes — but I think that is being taken out of context."
"It goes to your credibility," Mabie said.
The alderman later told Onstott that he would not consider voting for the Grant Road site plan until Onstott pleads guilty to the charges leveled by the city, but even that may not be enough to sway him.
"I don't think you've been particularly credible with us tonight or with city staff," Mabie said. "And I think pleading guilty would go a long way toward me supporting this site plan eventually, but depending on how things go, I'm fine with having you tear it down given the flagrant violations of the rules."
"I guess this would really be a lesson to anyone, really, in Crestwood trying to improve property," Ward 4 Alderman Tim Anderson said. "Follow the proper procedures."
The board held off on approving a new Public Services fee schedule that would require residents erecting any accessory building on their property — including a small plastic shed — to get a site inspection and a $50 permit.
The city hopes to prevent sheds from being placed within five feet of the back and side property lines, Gillam said.
But some aldermen resisted the idea that a resident tinkering in their backyard to put up a $299 shed should have to apply to the city and pay a fee.
"I just don't know why the property owner needs to be assessed a permit for that type of thing," Ward 1 Alderman Darryl Wallach said. "I'm struggling with that."
One of the challenges for code enforcement officers regulating sheds is that sheds are generally in the backyard, which can be hard to see from the street, Simpson said.
The new fee was prompted by a resident who, in the course of one weekend, rented a Bobcat, excavated his hilly backyard, laid a concrete foundation and erected a simple shed that, because of the hills, was taller than his house, which does not comply with city code. The man had to apply for a variance from the Board of Adjustment to keep his shed, at a cost of $500.
"That could have been avoided had you had a permit on the front end," Mabie said. "I don't know how often that comes up, but I guess often enough."
Mabie added he envisioned the shed permit as a simple one-page form, but he noted that the board was approving the fee, not the form.
"Nothing is that simple, Alderman Mabie — it's a three-page form," Gillam said.
Ward 4 Alderman Tony Kennedy noted that the $50 fee seemed high, especially compared to the cost of the shed itself, but Gillam said the fee pays for city staff to make a site visit to inspect the property line and setbacks.
Ward 2 Alderman Mary Stadter suggested that the fee shouldn't kick in until a shed is a certain size, and resisted Mayor Gregg Roby's suggestion that changes could be made to the bill after it was passed. She and Ward 2 Alderman Justin Charboneau voted against a second reading on the bill so that it will have to be considered at the next meeting.