Crestwood aldermen adopt meeting-notice policy with 5-3 vote
Nieder says he doesn't see a need to notify media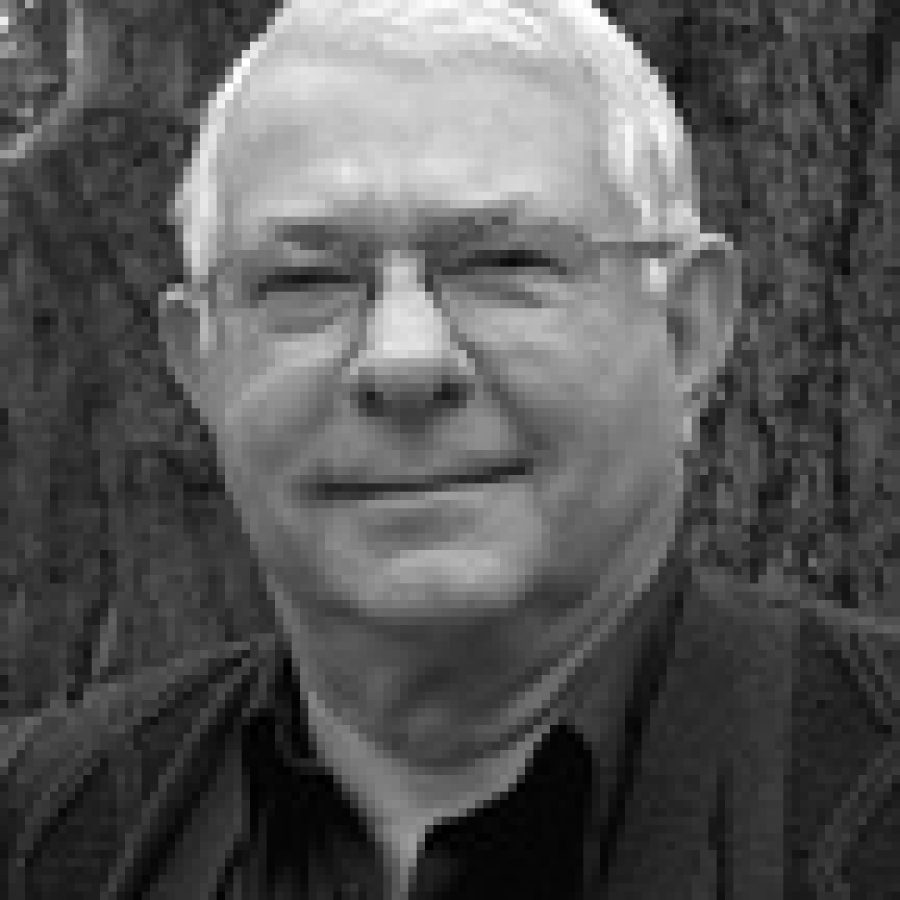 A Crestwood administrative decision made in June to send public-meeting notices to media outlets requesting such notification now is in writing.
Crestwood aldermen voted 5-3 last week to approve a resolution supporting the new policy.
Ward 1 Alderman Mac McGee, Ward 3 Alderman Jerry Miguel and Ward 4 Alderman Steve Nieder voted "no" after a motion to approve the measure was made by Ward 1 Alderman Richard Bland and seconded by board President Gregg Roby of Ward 3.
The Board of Aldermen unanimously directed city staff on July 10 to draft a resolution confirming the city's new practice of not providing meeting notices to any media.
That policy was decided internally and was not brought to aldermen for approval.
Myers has said the former policy implemented in January was constructed because the city would show favoritism by providing notices to media requesting them and not providing them to those that don't. On Jan. 19, the Call requested meeting notices to all boards and commissions in the city, but had been denied such notices until Myers decided to change the policy in June.
Missouri Press Association attorney Jean Maneke has said that Crestwood's previous administrative policy set in January violated the Missouri Open Meetings and Records Law, also called the Sunshine Law.
The Sunshine Law states that governmental bodies are required to make "reasonable notice" of public meetings available to any news media requesting such notice. That notice also must be available at the same time it is available to members of that government body.
While Myers, Golterman and Mayor Roy Robinson dispute that the city's former policy violated state law because the city has put meeting notices on its Web site, Myers still decided to change the administrative policy because it was not in the spirit of open government. As for the previous policy, Myers has taken "full responsibility."
Maneke's statement that Crestwood's former policy violated state law also pointed to a 1993 opinion issued by Missouri Attorney General Jay Nixon that states a government body "will need" to fax or even hand deliver a copy of a meeting notice to any media representative who requests such notice.
Additionally, a Sunshine Law quiz for public officials on the attorney general's Web site states that media requests to receive a notice of an open meeting should be honored and notifications of the meetings should be sent at the same time that board members are notified of the meeting. In addition, such notices should be sent in the manner requested by the media outlet.
"Notification may be sent to the requestor either by mail, e-mail, or fax, not telephone. Be sure to obtain the type of notification desired and the contact information from the requestor at the time of request," the quiz states.
But while the majority of aldermen voted in favor of notifying media outlets requesting public-meeting notices, Nieder said it is not the city's duty to inform the media.
And after hearing City Attorney Robert Golterman say that he does not believe the city violated the Sunshine Law when it did not send meeting notices, Nieder further said he believes the resolution passed last week is unnecessary.
"In the previous way that we performed these notifications, did we in any way violate the Sunshine Law?" Nieder said.
"I don't believe so," Golterman said.
"OK," Nieder said. "If we take this policy … I don't understand why we're having this resolution put together because we didn't violate any Sunshine Laws. I would suggest that we just continue doing what we did before. We didn't violate the Sunshine Law. I think it's setting an alarming precedent for notification of specific entities, which we may or may not be able to comply with in future dates."
Bland said because the resolution simply is a show of support for Myers' revised meeting-notice policy made in June, he sees no reason to vote against it.
"Is this not, in fact, the policy that the city has adopted and is currently practicing?" Bland asked.
"This is the practice we're using," Myers said.
"So essentially, this would be nothing more than a written support of that policy," Bland said.
Despite the fact that Myers administratively changed the meeting-notice policy, Nieder contended that the Call's coverage also was to blame.
"The policy was changed as a result of newspapers in the public directing us as to what we should or shouldn't be doing," Nieder said.
"And I believe Alderman McGee expanded upon that in the last round. Again, we were doing … we were already notifying them according to the Sunshine Law in our previous policy. So I don't see why we should change this policy at all," he added.
The Board of Aldermen had tabled the resolution on July 24, instructing Golterman to further study its language.
Miguel and Ward 4 Alderman John Foote had concerns in July whether the word "copies" could be defined as hard copies or e-mails of notices.
Additionally, McGee has said a stipulation that the "City Clerk's Office will make every effort to provide notices in the form or manner requested by the news media …" might be difficult to carry out if the city clerk were absent at the time of a request.
Miguel also added in July that he is concerned that in the proposed resolution's current form, its language is ambiguous enough to "burden" city staff.
The approved resolution states, "It shall be the practice of the city of Crestwood, Mo., through the City Clerk's Office, to provide copies of notices of all meetings of the Board of Aldermen and all city committees, commission and boards, to any representative of the news media that makes a request for said notices. The City Clerk's Office will make every effort to provide notices in the form or manner requested by the news media; however, the practice of sending notices by e-mail and/or facsimile is deemed to be appropriate and in full compliance with this resolution."