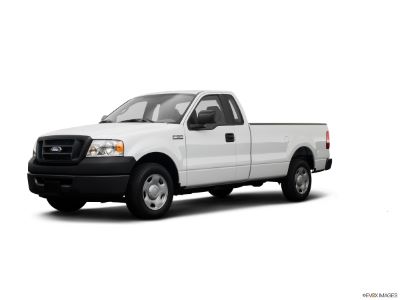 Update 4:27 p.m.: Police have found the stolen truck, but no more details were immediately available. Check back for more on this developing story.
Police are searching for a county Department of Transportation truck that was stolen Wednesday morning as employees worked on a job in south county.
The white 2008 Ford F-150 was taken about 10:31 a.m. Wednesday from the work site at the intersection of Union Road and Timm Drive in Lemay, police said.
The stolen truck is distinctive, with a decal for the St. Louis County Department of Transportation and the number "659" emblazoned on the side. It has St. Louis County government license plate number 120938.
Whoever stole the truck was seen driving it north on Union Road before police from the South County Precinct could arrive.
The theft is being investigated by the St. Louis County Police Department's Bureau of Crimes Against Property.
The department is requesting the public's assistance in finding the stolen county truck as soon as possible.
Anyone with information can contact the St. Louis County Police Department at (636) 529-8210 or CrimeStoppers at (866) 371-TIPS (8477).