By Gloria Lloyd
Staff Reporter
news3@callnewspapers.com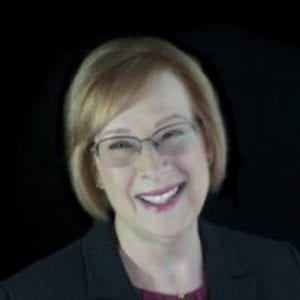 County Council members may not agree on everything, but they unanimously agree they will miss county Director of Administration Pamela Reitz, who retired last week after decades on the job.
Reitz was one of the department heads that County Executive Steve Stenger retained after he defeated former County Executive Charlie Dooley in 2014. She served as director of administration for seven years and as budget director for nine years before that.
A resolution honoring Reitz at the Jan. 3 council meeting was originally sponsored by 3rd District Councilwoman Colleen Wasinger, R-Huntleigh, but council Chairman Sam Page, D-Creve Coeur, added every other council member as a co-sponsor after several requested it.
The resolution stated that Reitz "not only quickly proved to be professional, detailed and highly competent in her position," but also brought "warmth, good humor and an even keel" to her job as a "true public servant."
After retiring from the county, Reitz is heading to the city of Town and Country as finance director.
Wasinger thanked Reitz for years of guidance to council members.
"She was a huge resource for me in analyzing the financial impact of bonds to loans to all different types of financial transactions that the county enters into, and I very much appreciate all her financial knowledge," Wasinger said. "It is going to be greatly missed."
"You have been in my 13 years here just phenomenal, fair, professional, always willing to give us the information that we needed," said 1st District Councilwoman Hazel Erby, D-University City. "I can't say enough about how much I think you brought to St. Louis County government."
"I'm absolutely certain what will be missed is your timely, candid, forthright and accurate responses to any inquiries this council has given you," said 6th District Councilman Ernie Trakas, R-Oakville. "I wish you every piece of good luck going forward, I'm sure you're going to do an equally good job there. But your wisdom and direct information's going to be sorely missed. Godspeed."
Trakas' wife, former Mehlville Board of Education member Lori Trakas, was one of the first audience members to lead a standing ovation for Reitz at the meeting.