Council OKs subdivision over neighbors' concerns
Some residents question McBride contributions to Stenger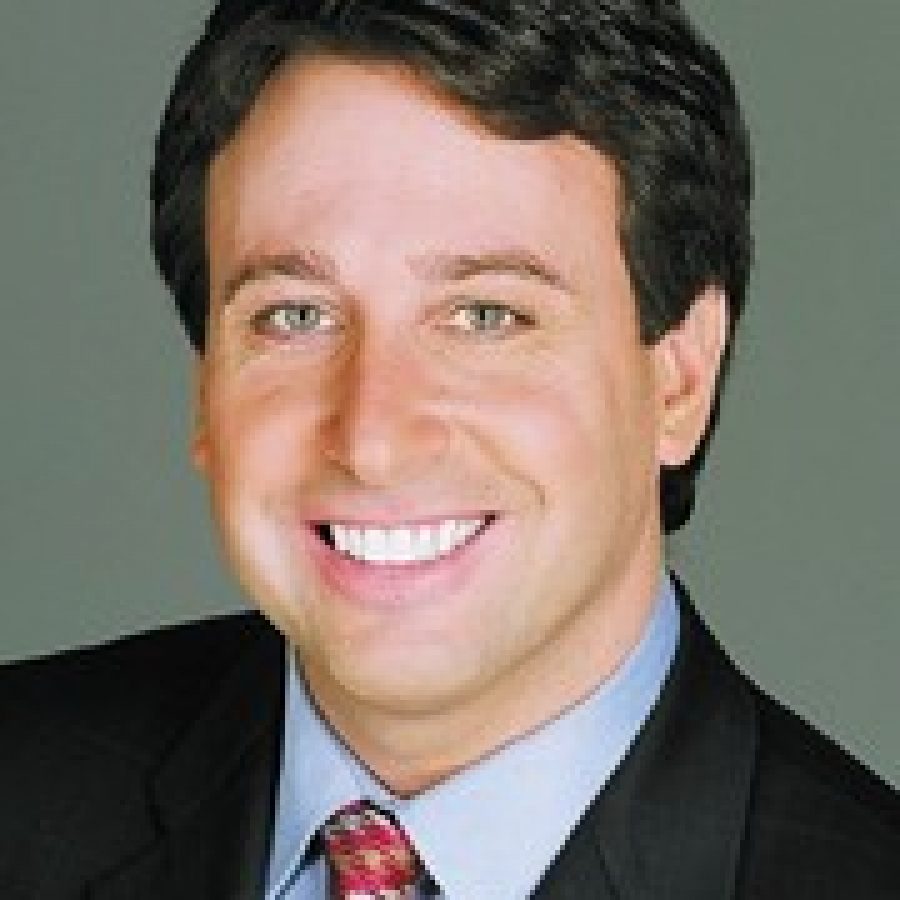 South county residents wary of a McBride & Son development waited through hours of Ferguson-related protests at last week's County Council meeting, only to learn that the new subdivision is a done deal.
South Hills subdivision residents, the future neighbors of the Villas at Suson Hills, submitted a petition to the council Sept. 16 with 166 signatures asking 6th District Councilman Steve Stenger, D-Affton, and the council to reject the McBride project.
Stenger supported the subdivision, however, and the council granted final approval 5-0, with Chairwoman Hazel Erby, D-University City, abstaining. Third District Councilwoman Colleen Wasinger, R-Town and Country, left the meeting before the vote.
"When those people have water problems or there's car accidents, I want it on record that the County Council knew about this and chose not to do anything about it," said Anita Hagan, who has lived in South Hills for 36 years and said Suson Hills Drive can be "pure ice" in the winter, when "it's like the Keystone Kops out there" with cars sliding and colliding.
With hundreds of Ferguson protesters packed into the council meeting, the concerns of the south county neighbors who want to keep their neighborhood the way it is were mostly well-received by the protesters, who were also directing their comments that night to Stenger.
The neighbors hoped to duplicate their success at stopping a subdivision at the same site a decade ago, when former Councilman John Campisi, R-south county, led the council to unanimously vote down a proposal for 105 houses. Stenger defeated Campisi for the seat in 2008 and has taken a different tactic toward potential developments than Campisi, who would typically oppose rezoning if nearby residents did not want it.
McBride's Jeannie Aumiller said at the July 21 Planning Commission public hearing on the project that the new proposal is smaller: a 65-unit subdivision of attached duplexes, triplexes and four-plexes that will span 13.5 acres on either side of Suson Hills Drive, with an average lot size of 0.12 acre.
No traffic study has been conducted for the new development. Responding to concerns that the traffic from this subdivision and a 25-home subdivision being built by Pinnacle less than a mile away near Wells Road could overwhelm the traffic capacity of Suson Hills Drive, McBride attorney John King dismissed those concerns and said traffic is a good thing to have.
"Traffic? We have traffic everywhere. I come out of my subdivision on Laclede Station Road to traffic," King said. "If we didn't have traffic, we'd all be sorely upset because we wouldn't have places to go to work."
The organizer of the subdivision opposition, 38-year South Hills resident Geri Baum, told the Call that when she talked with McBride CEO John Eilermann Jr. while the bill was still on hold at the council, he told her that the property's closing date was set for the next week, which would mean that the council would have had to grant approval two weeks in a row.
"He said, 'We close next week.' I said, 'The county hasn't even voted on it yet.' He said, 'It's going to happen,' and I thought that was curious that he would know with certainty that this zoning was going to go through — and we hadn't even voted yet," Baum said.
Some of the neighbors noted to the council that Stenger has received significant campaign contributions from McBride, King and other developers whose projects Stenger later voted to approve.
"I really thought at one time — falsely — that Steve Stenger represented the people that voted him into office," Baum said, noting her yard had a Stenger sign before the Aug. 5 primary. "And now I feel that he represents McBride and (J.H.) Berra and not the interests of the people."
Campaign-finance records show that Stenger has raised more than $2 million in his bid for county executive. The Planning Commission recommended approval of the Suson Hills project 6-0 on Aug. 4. In August alone, Stenger received $17,500 from McBride, which is the largest union homebuilder in the nation.
This summer, Stenger also received at least $20,000 in donations from subsidiaries of J.H. Berra, which often develops properties with McBride and currently has a proposal for a 43-unit subdivision on Brittinger Road pending at the council.
Stenger told the Call that he has never based a zoning decision on whether a company has donated money to one of his campaigns and that he analyzes each project individually for its merits.
"In my last report, I think I may have had in excess of 300 separate contributions from companies and individuals. These contributions have extended over years, years and years. I mean, it's what we do in public life. You have to run for election, and people make contributions," he said. "I think what you'll find is the individuals that she mentioned and the companies that she mentioned have been giving to me for years, quite literally since I first began.
"Not for some type of political favor, but because they believe in me. And they believe in good government."
Veteran real-estate attorney King, who represents McBride and Berra, has donated to both Stenger and County Executive Charlie Dooley in the past. His wife, Gloria, donated $1,000 to Stenger Aug. 26, listing the address of King's Clayton law firm, Lathrop & Gage.
Overall, Stenger receives heavy financial support from fellow lawyers, unions and development interests, including $10,000 donated Aug. 28 from a political-action committee for homebuilders.
Campaign-finance records of Stenger's opponent in November's election, Rep. Rick Stream, R-Kirkwood, show Stream has raised $465,000 and did not receive anything approaching the level of financial support from homebuilders and developers that Stenger did.