Council eyes changes to its Charter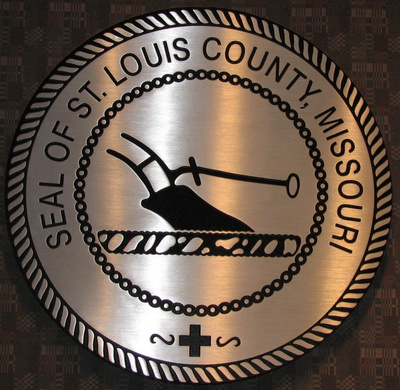 By Gloria Lloyd
News Editor
glorialloyd@callnewspapers.com
To see a related article, click here.
Among the changes the County Council is trying to make to the St. Louis County Charter is the council's now-familiar contention that it needs its own legal representation when it encounters disputes with the county counselor.
But the council also appeared to stand in support of 6th District Councilman Ernie Trakas, R-Oakville, that the Charter definition of employment should not include work as an independent contractor. Serving as a special prosecutor, St. Charles County Prosecuting Attorney Tim Lohmar has asked that Trakas be removed from office for his work as an independent contractor doing legal work for three public school districts.
Although the Charter change would not affect Trakas' immediate battle to keep his seat, it would prevent a council member from being ousted in the future for the same thing.
"I think we were all surprised to see this Charter applied as it had been, and it's been an eye-opener," said Chairman Sam Page, D-Creve Coeur. "We recognize that what we change in the Charter won't affect anything that's already in process, but we do have a definition that's problematic. Somebody who does minimal work should not be caught up in this — it could be broadly applied to everyone willing to do public service for St. Louis County."
If approved, the Charter would link the definition of employment to the definition in state statute, which connects to the IRS definition. County Clerk Genevieve Frank pointed out that this could be confusing in future years if those definitions change, but Page said it would link the Charter to the 2018 state and federal definitions.
Third District Councilwoman Colleen Wasinger  pushed for the council to define employment within the amendment it is asking voters to approve, but Page and Trakas linked the definition to state law.
"My general concern is that this is inviting more questions," Wasinger said.
"A voter understands full time or not full time, that's about it," Page said.
Council could hire attorney
The Charter currently states that only one lawyer can conduct the business of the entire county government, the county counselor.
"The Charter is hopelessly flawed — a fatal flaw, in my opinion, that can be corrected," Trakas said of that provision, which could only be solved by changing the Charter or making the county counselor an elected position.
Council members said if voters approve their plan to let the council hire an attorney either full-time or as an independent counsel, they don't plan to use it often.
But it's needed because they see an inherent conflict of interest in the county counselor position, which is appointed by the county executive and approved by the council, but serves at the pleasure of the county executive. With the council and county executive increasingly at odds in the last year, attention has turned to how County Counselor Peter Krane interprets bills, laws and the Charter.
"I think it's human nature for anyone who aggressively disagrees with us to interfere with our ability to have representation," Page said. "But it's an internal conflict. It's unfathomable that we would share legal counsel."
Wasinger wanted stricter requirements on what constitutes a conflict that would allow the council to go out and hire special counsel. She wanted five votes to be required to take that drastic step.
"I would not want to use this provision indiscriminately," Wasinger said. "I would hope it would never be used."
But Page said a resolution could declare a conflict, just as the council has already done in the last year when four members sued Stenger.
The move to allow the council to hire its own attorney brings it into line with the St. Louis Board of Aldermen, which has its own legal representation aside from the city counselor.
But Jackson County and other large counties only have one lawyer, Wasinger said.
It also could mean that the council's lawyer gives a different interpretation of the law from the county counselor, which would be a predicament Wasinger hoped to avoid.
"I just want to make sure we don't have two masters that are serving the county legally," she said.