Cooper named Friendship Village Sunset Hills executive director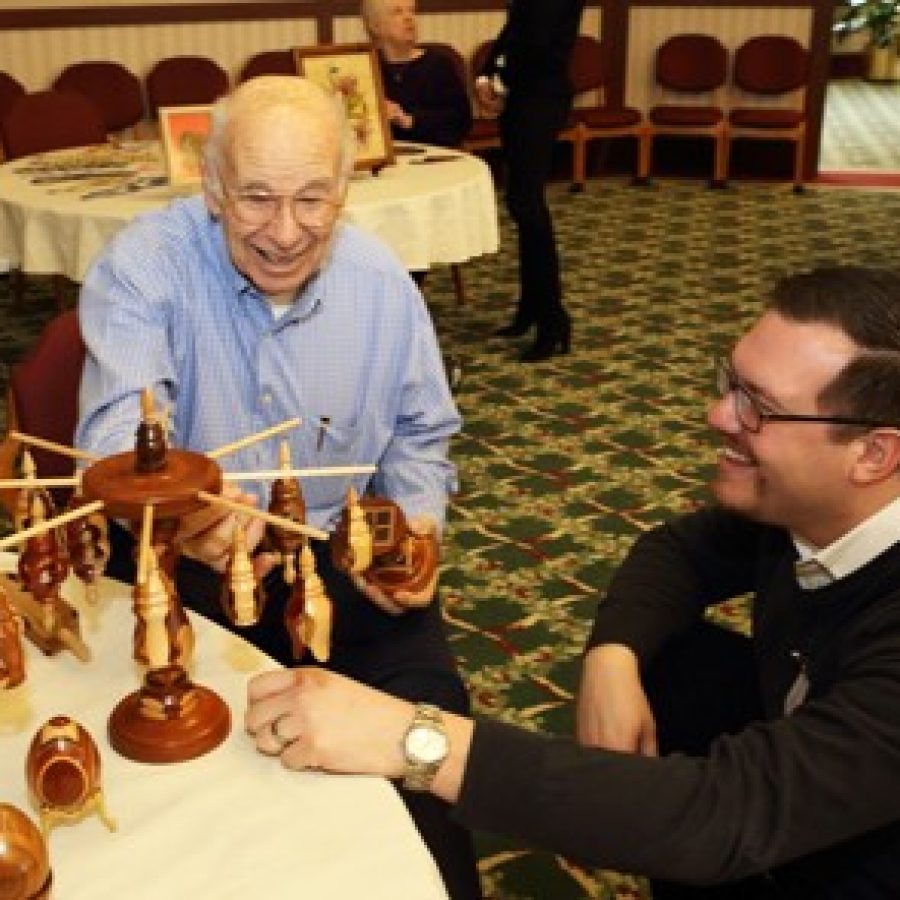 A man of family and faith recently was named executive director of Friendship Village Sunset Hills, or FVSH.
The appointment of Brian Cooper, a 37-year-old Ohio native, as executive director of the Sunset Hills community was announced by Mike Heselbarth, corporate operations director for both the Friendship Village Sunset Hills and Chesterfield senior living communities.
As FVSH executive director, Cooper, licensed as an administrator in two states and working toward a third state license, sports more than 20 years of experience employed in retirement communities and says he owes the definition of his career to his father, according to a news release.
Cooper said he started working at a retirement community in high school in the summer and during the week as a patient aide liaison helping nurses' aides distribute ice water, make beds and assist with resident dinners.
While acquiring a bachelor of science degree with an accounting major from Milligan College in Johnson City, Tenn., Cooper worked part time and summer holidays in security at Mason Christian Village in Mason, Ohio, where he eventually completed his administrator-in-training program after college. He also worked at Mount Healthy Christian Village in Cincinnati.
"After graduation, I took on more hours and that's when my Dad kicked in. Seeing how involved and comfortable I was in the retirement community environment, Dad suggested that I take it further and make a career," Cooper stated in the release. "He realized I had developed an understanding and that my talents lay in caring for and making those near the end of their lives comfortable — that I wanted them treated with dignity. Dad and God influenced my path."
After acquisition of his Ohio license, Cooper joined Worthington Christian Village in Columbus, Ohio, where he eventually served as an administrator until March 2014, when he joined Life Care Services, the management company for the two local Friendship Village communities. With Life Care Services, Cooper first worked at a managed community in Indiana.
At FVSH, Cooper plans to build a team and focus on building a continuing sense of community among residents, staff, vendors and visitors to support a growing and developing — not a stagnant — tradition of care at a new rehabilitation-focused community.
After completion of the $57 million FVSH expansion, Cooper will manage welcoming and integrating new residents.
"I like to get things done, to accomplish goals and forge relationships with people. Relationship development ranks as my strongest characteristic. Perfection proves difficult to achieve, but we want to meet the needs of our stakeholders, engage them in an interactive process and build a continuingly stronger open, professional community," he stated.
Married to his wife, Jaclynn, for 10 years, Cooper recently moved his family, including his two children, a boy, 8, and a girl, 5, to Arnold. Missouri's rural nature and FVSH's park-like setting appeal to him.
"I grew up bow hunting deer and spending weekends on my grandparents' 160 acre farm in Ohio. I'm the kind of guy who goes to church, coaches the football team and works with the Cub Scouts," he stated.