Constitution Party candidate to appear on ballot to fill 6th District council seat
April 7 election to fill position on council to cost $120,000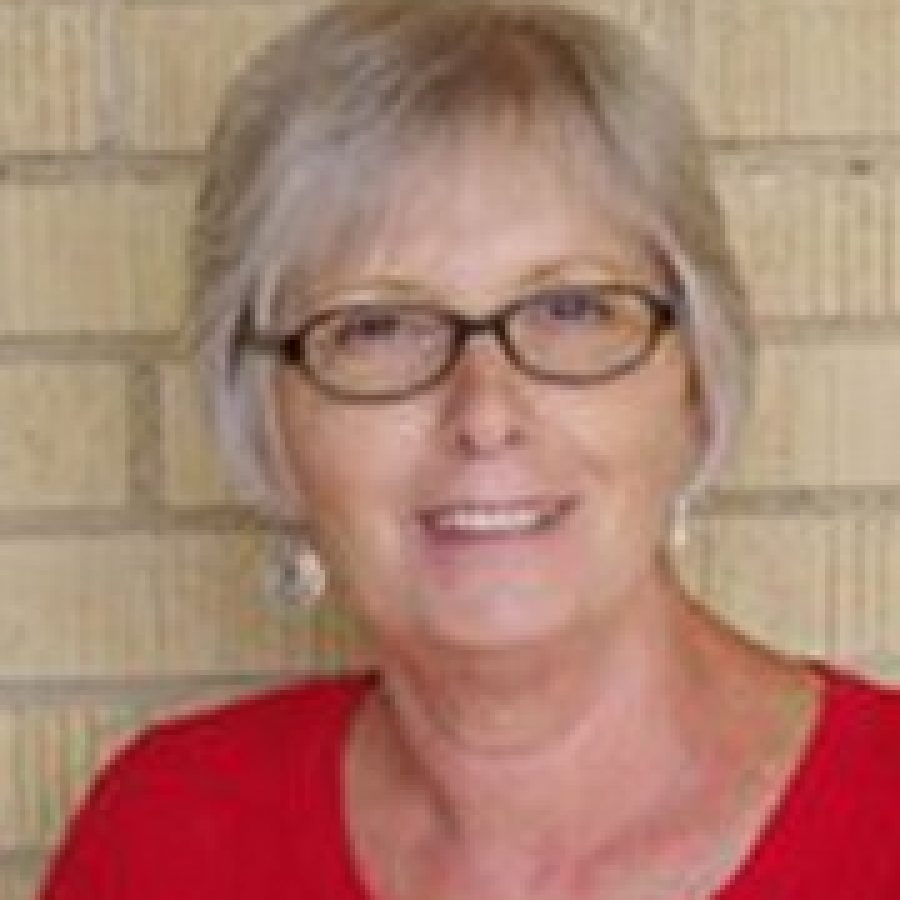 With just six weeks to go before the April 7 special election to replace County Executive Steve Stenger on the County Council, the Democratic and Republican candidates are no longer the only options for voters.
Constitution Party candidate Cindy Redburn of Concord filed a lawsuit to appear on the ballot that disputed the constitutionality of the St. Louis County Charter — which specifically prohibits third parties from running in special elections. County officials signed a consent order with Redburn to add her name to the 6th District ballot alongside Democrat Kevin O'Leary of Oakville and Republican Tony Pousosa of Green Park.
The seat is vacant after County Executive Steve Stenger resigned Dec. 31 to take office as county executive. County Council Chairman Pat Dolan, D-Richmond Heights, is overseeing legislation for the 6th District until the special election, which will cost the county $120,000.
O'Leary is the former owner of Sunset Hills bar O'Leary's, and Pousosa has been an alderman in Green Park since 2007. He took his name off the ballot in Green Park when he won the Republican nomination for County Council, so his challenger in that race, Michael Broughton, will presumably take his spot on the Green Park board after April's election.
Pousosa said he has been accessible to Green Park residents during his seven years in office, and he wants to bring an open door to the county, too.
"That's what I'm hoping to do April 7 is give south county their voice back so when things come up and they have their concerns, they will have an elected official who will let them know what's going on," Pousosa said.
O'Leary did not respond to a request for comment before the Call's press deadline.
While O'Leary is a political newcomer, Redburn has run in a few races before, most recently a campaign last fall against Rep. Mike Leara, R-Concord, for the 96th District seat in the Missouri House. For this race, she will concentrate on areas of the 6th District not in the 96th District so she can meet voters she did not meet through that campaign.
"I want to represent the people's interests, and I want to be the voice of the people on the council instead of a voice for special interests," she said.
Redburn is just now filing for her campaign committee, but according to campaign-finance reports filed last week, O'Leary led Pousosa in fundraising even before they were selected as candidates.
When Pousosa lost 57 percent to 43 percent against Stenger in 2012, he raised just under $4,000, while Stenger raised $400,000.
In Pousosa's first 10 days running this time, he nearly equaled that fundraising with $3,728 raised through a $2,500 donation from Oakville resident Milton Rudi and $1,000 from the campaign committee of U.S. Rep. Ann Wagner, R-Ballwin, along with $228 in small donations.
Before O'Leary won the Democratic nomination Jan. 22, Mehlville Board of Education Vice President Venki Palamand spoke to Democratic township officials gathered to vote and told them that a representative of Stenger's office had asked him not to run because Stenger supported O'Leary.
Two days earlier on Jan. 20, Stenger told the Call he was not taking sides in the nomination and was leaving the decision up to local officials. The day before, Stenger's campaign committee Citizens for Steve Stenger donated $2,500 to O'Leary, according to the filing.
Before it even began, the O'Leary campaign had already kicked off in a big way with a $25,000 Jan. 16 donation from actor John Goodman, who listed an office building on Park Avenue in New York City as an address. Bartolino's co-owner and Concord resident John Saracino, director of constituent services for Stenger, donated $500 to O'Leary's campaign, also on Jan. 19.
O'Leary's campaign filed its initial 15-day after nomination report Feb. 18 listing $51,800 in donations that did not include Goodman's donation, but the next day the campaign filed an amended report that only listed $38,500 in donations, including Goodman's $25,000. Among the donations deleted was a $5,000 donation from Citizens for Steve Stenger dated Feb. 2, like all the deleted donations.
Other contributors to O'Leary's campaign include a former longtime Republican official in south county, Cathy Forand, who now lives in Sunset Hills but served as a chairwoman in Grantwood Village for more than two decades until she was defeated for her seat in 2012. Forand donated $250 to O'Leary Jan. 20, before the former Sunset Hills bar owner was chosen as the Democrats' candidate.
Real estate agent Katy Forand, Cathy Forand's daughter and the former Gravois Township Republican committeewoman, donated $100 to O'Leary's campaign Jan. 22. Sunset Hills resident Katy Forand was defeated for the committeewoman position in 2012 by Crestwood resident Jennifer Bird, a heavy backer of Pousosa.
Among the deleted donations were $500 from new county Parks Director Gary Bess and a $1,000 donation from Friends of Pat Dolan. That organization is the campaign committee for Dolan, and the deleted donation listed an address for Dolan's campaign fund that is the same as the St. Louis County Government Center at 41 S. Central Ave. in Clayton.