Concerns about quality of standards raised at meeting
Concerns about future costs, privacy voiced by two critics
Concerns about the quality of the new Common Core State Standards were raised during a meeting last week sponsored by a group of concerned parents.
The April 30 meeting was conducted in advance of a series of eight informational meetings on the Common Core State Standards sponsored by Missouri's Department of Elementary and Secondary Education, or DESE. The standards, which were adopted in Missouri in 2010, are billed by their proponents as high-quality national educational standards superior to the standards Missouri schools currently have. Brenda Rupp of Concord is among the concerned parents who sponsored the meeting.
Gretchen Logue of Missouri Education Watchdog and Anne Gassel of Missouri Coalition Against Common Core disputed the quality of the standards and raised several other concerns with them to a crowd of about 35 people at the Tesson Ferry Branch County Library.
When an audience member asked what the goal of the standards was, other audience members shouted out:
"Globalization."
"Brainwashing."
"Indoctrination."
Logue and Gassel have concerns about the quality of the standards themselves, In addition to the very idea of national, top-down educational standards that were written by a private educational organization.
The quality of the standards is a matter of current debate, Gassel said, but she prefers that standards be set at the local level.
"There's not a lot of ideology in the standards, but it allows the pathway for that ideology to come in," she said.
Unlike the No Child Left Behind Act, which was passed by Congress, Common Core was developed through funding from the federal stimulus program, Logue said.
"It's not the law like No Child Left Behind," she said. "Common Core is not law, it's mandates."
Of the 45 states that have adopted Common Core standards, most were prompted to sign on to them during the Race to the Top federal stimulus funding grant application process, Logue said, including Missouri.
When states joined the standards, they also signed on to one of two consortia that will develop the Common Core assessments. Missouri is a member of the Smarter Balanced Assessment Consortium.
In the end, only 12 states received Race to the Top funds, but when so many states signed on to Common Core, the standards became a de facto national standard. Many educators and even private schools are in favor of the standards, Gassel said, including the Archdiocese of St. Louis, which applauds the standards and plans to implement them.
"This is truly a top-down mandate," Gassel told the crowd. "It's coming from the government to the districts through the Department of Education. And you are on the hook paying for all of it."
When federal stimulus funding for the consortium runs out in 2014, Gassel said, states and districts will have to come up with the money required for the program and its assessments in the future — possibly hundreds of millions of dollars on top of the current DESE budget. State Sen. John Lamping, R-St. Louis County, has introduced Senate Bill 210, which asks DESE to complete a report listing the cost to adhere to the standards.
Audience member Terri Stoner said her husband, Mehlville school board President Mark Stoner, has had a difficult time finding information about Common Core.
"Looking at the DESE website, it's just hard to nail down what he can do as a board president," she said.
Another audience member noted that if school districts choose to opt out of the standards, they risk losing Title I state funding, as well as loss of accreditation.
The assessments will test students online on computers that can run Microsoft Windows 7 operating systems or higher.
That means that many school districts have had to upgrade their Internet and bandwidth and purchase new computers so every student can be online for eight hours a day during a three-week window of assessment.
That is a cost not funded by the federal government. As part of the assessments, student scores will be matched to teachers, who will be evaluated based on how their students perform on the tests.
Many of the private organizations and nonprofits that worked on setting the standards receive funding from the Gates Foundation, which is run by Microsoft founder Bill Gates. To Gassel, the technology required for the new assessments is not a coincidence.
"Oh look, Windows 7 is Microsoft technology, and we have Gates up there at the top of this," she said.
The standards themselves are narrow, Logue said, and copyrighted, so districts and states cannot change them if they want to once they are adopted.
"If you teach straight math in your classroom, your students are not going to do well in the assessments," she said.
Although Common Core proponents say that the standards do not affect teachers' individual curriculums, the assessments will test knowledge a certain way, which teachers will inevitably have to cater to, Gassel said.
In addition, the private groups that wrote the assessments have added a legal disclaimer so that if anything goes wrong or the standards are inferior to the current system, they cannot be sued, she noted.
"There's nobody to hold accountable any longer," Logue said. "You can't hold your school board, district or state accountable — the state has ceded its power to the consortia."
The standards raise the prospect of privacy and data mining of private student information, both speakers said.
"I don't care what your political affiliation is, everyone should be very concerned about where your data is being channeled, who it's being channeled to and for what purpose," Logue said.
Gassel told the audience that Missouri currently collects 61 points of data on each public school student, but under Common Core, schools will collect 418 data points on each student, which will be sent to the federal Department of Education and can be shared with other federal agencies. The Family Educational Rights Privacy Act, or FERPA, has been amended to allow for more types of data collection and for sharing that information with private third parties, Common Core critics say.
"(The data points) get very personal," she said. "Family income, religion, family voting history, mental health screenings, disciplinary action. The old adage 'This is going on your permanent record' takes on a whole new meaning in the digital age."
"Is there anything good about it at all?" asked an audience member.
"It's a huge experiment. We don't know," Gassel said. "These standards have never been tested. We have no data that they do what they say they do. And we're going all in."
Editor's note: This story has been updated to reflect the correct sponsor of the meeting — a group of concerned parents — and not as incorrectly reported.
About the Writer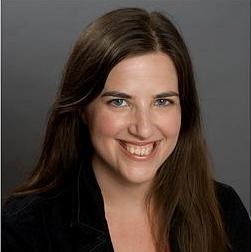 Gloria Lloyd, News Editor
Gloria is the editor of The Call. If you have any thoughts or suggestions for coverage, email her at glorialloyd@callnewspapers.com.