City urges residents to shop local this season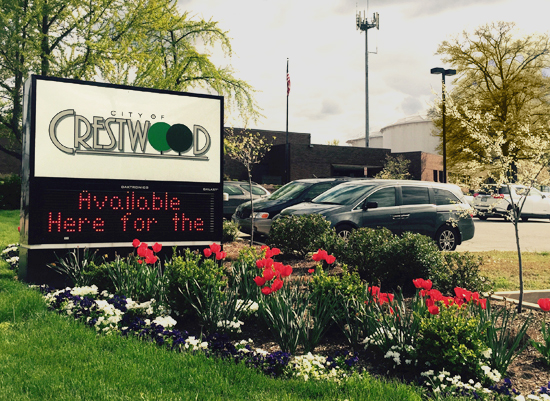 The Crestwood Board of Aldermen unanimously approved a resolution last month that urges residents to shop local in Crestwood during the holiday season.
At the Nov. 26 meeting, four days before Small Business Saturday Nov. 30, aldermen unanimously approved a resolution that states "local businesses depend on consumer support that is vital for the growth of the local economy" and urges residents to "shop local this holiday season, while promoting the health and betterment of Crestwood."
The resolution further says that "local businesses support local charitable and civic endeavors which make Crestwood a better place to live" and "local businesses advertise in local newspapers, which help inform residents of local events (and) keep residents apprised of local government matters."
While there was no discussion held on the resolution, the board had briefly discussed a related topic on the effect of internet sales on the local economy during the third-quarter financial presentation that preceded the "shop local" vote.
"Does the city receive any kind of sales off of 'I bought this pitcher on Amazon'?" asked Ward 1 Alderman Richard Breeding.
"There's no internet sales tax in the state of Missouri. It is a legislative priority for the Missouri Municipal League to try and see if Jefferson City will enact one. That authority only became legally available to municipalities around the country with a recent U.S. Supreme Court case," said City Administrator Kris Simpson, referencing a 2018 Supreme Court case that overturned a 1992 ruling that stated that internet-based businesses were exempt from state sales taxes unless they had a physical presence in those states.
The new ruling means that states could now require internet retailers to collect sales tax on internet purchases, even if the merchants do not have a physical presence in the state.
"There are some states that have already implemented such a thing, but Missouri is not yet one of them," said Simpson. "We do collect a use tax, but I'm not entirely sure how that interacts with internet purchases at this time… My understanding is if the state ever greenlights it (internet sales tax) that we are already set up to collect it."
According to the Missouri Department of Revenue, a use tax is "imposed directly on the person that stores, uses or consumes tangible personal property in Missouri." A use tax would not apply to a purchase that is from a Missouri retailer or subject to the state sales tax.
"It was a priority last (legislative) session but it didn't get across the finish line. The Municipal League has made it their main priority this year. That Supreme Court win was a big win for the states, and Missouri is one of the last states that hasn't taken advantage of a big win," said Mayor Grant Mabie. "When there's some bills that get proposed once the new Legislature starts in January, we'll be sure to point those out to the board and inform your constituents to support those as they move through the Legislature."