Christmas in Crestwood set to kick off this weekend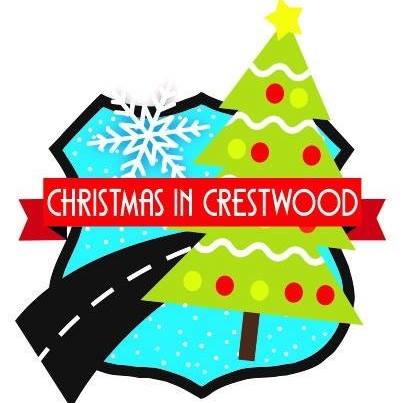 The all-volunteer Christmas in Crestwood group has planned a variety of activities and programs designed to entertain residents and visitors alike this holiday season, including a Holiday Tree Decorating Contest that begins Friday, Dec. 1, and continues through Monday, Dec. 25.
On Saturday, Dec. 2, this year's Christmas in Crestwood Celebration will officially kick off with a visit from Santa.
Santa will make his grand entrance at noon on a fire engine and will open the doors to City Hall, 1 Detjen Drive.
The first 175 children will receive a gift bag full of goodies from local businesses.
Families are invited to join in the spirit of the season by bringing nonperishable food items to support the Prince of Peace Food Pantry and/or bring a new unwrapped toy for Toys for School Kids.
The event will also feature a variety of displays and activities.
Santa will leave City Hall at 2 p.m. for the Classic Santa Car Cruise, which travels to Fairway Automotive, 8750 Watson Road, for the second annual Christmas in Crestwood Car Show and Kickoff Event from 3 to 6 p.m. Beginning at 6 p.m., a parade will travel along Watson Road to St. Elizabeth of Hungary, 1420 S. Sappington Road, where the day's festivities will end with a fireworks display at 7 p.m.
Celebrate the holidays by visiting some or all of the 104 Crestwood businesses that are participating in the fourth annual Crestwood Holiday Tree Decorating Contest.
Rate a business's tree during your visit and be entered into a weekly drawing for a gift basket chock full of goodies from local merchants. Last year's gift baskets were valued at over $600 each. By rating the holiday trees, participants will help select which business will win the "People's Choice" award, a news release stated.
The most ambitious Christmas in Crestwood fans have the opportunity to be entered into a drawing for the grand prize.
To qualify, they must visit the Crestwood Community Center in Whitecliff Park to see the Community Center tree, the Crestwood Animal Shelter tree and the trees sponsored by home-based businesses.
The value of this year's grand prize is on track to surpass $2,500.
New this year is the Crestwood Holiday Lights House Decorating Contest that begins Friday, Dec. 1, and continues through Saturday, Dec. 30.
To foster a little friendly competition among the city's four wards, residents are encouraged to light up the community by decorating the outside of their homes.
Contestants will receive a yard sign with their contestant number, and their address will be listed on a register of contestants.
Residents can vote through Dec. 16 for the best-decorated home in their ward, with winners announced from each ward on Dec. 18. Each winner will receive a trophy. The four ward winners will then compete for the Grand Prize trophy and $500.
Residents can vote again to determine the Grand Prize winner.
Visit www.cityofcrestwood.org for more information about Christmas in Crestwood.