By Gloria Lloyd
News Editor
glorialloyd@callnewspapers.com
Many of the young voters who turned in ballots last week for newly elected county Prosecuting Attorney Wesley Bell weren't even alive when the county had any other prosecutor.
Incumbent Bob McCulloch has led the office for nearly three decades.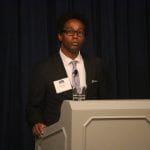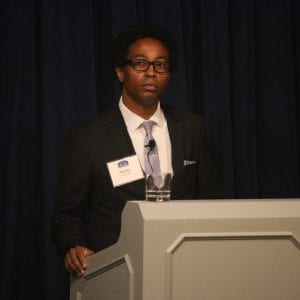 No one is really quite sure what the office of St. Louis County prosecutor will look like on Jan. 1, when Bell is set to take over. But the office will go from being led by the most experienced prosecutor in the history of St. Louis County to the least experienced. McCulloch had 35 years as a criminal prosecutor, and Bell has never prosecuted a criminal case.
Bell's supporters say that's a good thing, and that the old guard symbolized by McCulloch needs to make way for new ways of bringing justice.
But McCulloch said it's the harbinger of a negative trend nationwide, nothing less than the ACLU and other nationwide groups trying to buy their way into control of prosecutor's offices across the country.
The ACLU poured at least $250,000 into the race to criticize McCulloch and praise Bell, although the nonprofit is not allowed to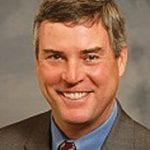 endorse candidates.
At McCulloch's watch party in Des Peres, he said, "They're trying to buy their way in to put in incompetent people, people who are incapable of doing this job, and that's kind of a scary thought."
He elaborated on that criticism at a July 26 forum between the two candidates: "Some of the most important civil liberties have been sustained by the ACLU, but they've transferred from being the watchdog of the government to wanting to be the government."
But Bell hit back at McCulloch's experience, saying that McCulloch had a "lack of comprehensive experience, and that's why you have underperforming diversionary programs."
He added, "When it comes to reforms there's a clear track record with myself. And Bob should have been there — you weren't anywhere around in the countless meetings that we had. Bob wasn't there. So it's easy to throw stones on the side and say this is what could have been done, but the chief legal officer in St. Louis County took a side in the most significant event that happened in this county's history (in Ferguson)…. What are we holding onto with this particular prosecutor? It is time for a change."
Bell promised to save taxpayers money while decreasing crime. He  has said he will not prosecute low-level marijuana cases and will drop any of those cases that are pending. He will abolish cash bail for nonviolent crimes and offer more diversionary programs so that offenders don't become re-offenders.
Cash bail "punishes those who can't afford to buy their freedom and lets rich people walk free," ACLU of Missouri Executive Director Jeffrey Mittman said the week before the election.
Bell was elected to the Ferguson City Council in 2015, where he has helped oversee the city's compliance with a federal consent order with the U.S. Department of Justice that was imposed in the wake of the unrest in Ferguson in 2014.
"If you look at Ferguson, what I said I was going to do  — I wanted to bring community policing and court reforms to Ferguson and the region — we did that," Bell said. "I don't believe in campaign promises, I don't believe in alternative facts, I believe in promises. So when we say we're going to expand diversionary programs, it's going to happen. When we say we're going to reform the cash bail system for nonviolent offenders, it's going to happen."
In the candidates' July 26 forum, McCulloch said he didn't disagree with Bell's emphasis on diversionary programs since he already has such programs in place anyway. But he also said that in reality, the prosecutor is limited by the budget he's given, not the one he wants.
Bell alluded to that when he hinted that there would be another campaign in the near future — to send more money to the prosecutor's office for diversionary programs.
"When we go to the County Council and say, 'Hey, we need resources to save lives, literally,' I need your support there," Bell told his crowd of young campaign volunteers. "I need you to have my back."
ACLU intervenes in election
The ACLU took unprecedented steps in the election to let voters know that they supported Bell's policies and disagree with McCulloch's, although they said in the same ads that they do not endorse candidates. In the days before the election, the ACLU released a statistics database that appeared to show that in 2017, 419 St. Louis County inmates were given cash bail for misdemeanors, including 65 people who were locked up for speeding offenses.
"These were groups that were doing things, pushing a narrative and getting it right, they weren't pushing out false narratives," Bell said at his victory party. "I can't tell you how much I appreciate that."
But McCulloch said inmates committing nonviolent crimes are not sitting in the St. Louis County Justice Center, and that jail is primarily reserved for violent offenses and repeat offenders.
"The primary function of prosecutors is to target violent criminals and take them out of our midst, and I think it is a huge mistake to start talking about letting violent criminals out of prison and return them to the neighborhoods," he said.
Will assistant prosecutors stay?
Bell said his changes would start his first day in office. But it's not yet clear what those plans will look like in practice.
At the forum, McCulloch said that if Bell won, he would clean house and fire at least half of the assistant prosecuting attorneys in McCulloch's office — a team the veteran prosecutor said he would put up against any prosecutor's office in the country.
"This is a tremendous office here, and if he tampers with that, he'll be making an enormous mistake," McCulloch said at his watch party in Des Peres.
Police-prosecutor relations could change
Prosecutors and police generally have a close working relationship, but Bell's election signals that the prosecutor's office's relationship with the police could be headed in a new direction.
McCulloch was supportive of police and generally saw wide support from police in turn. After the election, the Crestwood Police Officers' Association wrote a since-deleted Facebook post implying they disagreed with the outcome.
Both Bell and McCulloch are the sons of police officers. McCulloch's father was killed in the line of duty at Pruitt-Igoe when McCulloch was 12 years old, which Ferguson critics said permanently poisoned him against prosecuting any possible victims of police shootings. He never prosecuted a police officer for an on-the-job shooting and declined to appoint special prosecutors in those cases.
But McCulloch said he just went where the evidence led.
Asked last week if he would reopen the Michael Brown case, Bell said he didn't know yet because he doesn't know what all the evidence was, "only the prosecuting attorney" did. But he did object to the way in which the case was handled, he said.
The day after Bell's victory, Brown's mother, Lezley McSpadden, announced that she would run for Ferguson City Council next year and called Bell her friend.