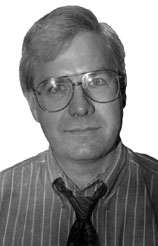 Gov. Bob Holden made the right decision when he vetoed legislation that would allow Missouri residents to carry concealed weapons.
In his veto letter, Gov. Holden outlines several compelling reasons for vetoing the measure approved by the Missouri Legislature, including:
• His contention the measure violates a federal law that prohibits any person convicted of the misdemeanor crime of domestic violence from possessing or receiving firearms or ammunition. "This legislation, however, allows a person who has been convicted of a misdemeanor domestic violence crime to apply for and receive a permit for a concealed weap-on," the governor stated.
• His contention that the measure in-adequately protects the safety of residents because permit holders can carry concealed weapons into places that should be off limits to weapons. "These areas include restaurants and portions of airports, as well as stadiums and sports arenas seating less than 5,000 people such as little league baseball fields," the governor stated.
• His contention that the measure violates the spirit of the Missouri Open Meetings and Records Act, also called the Sunshine Law. The measure states, "(I)nformation regarding any holder of a certificate of qualification or a concealed carry endorsement is a closed record." We wholeheartedly agree with Gov. Holden, who states, "There is absolutely no defensible public policy that justifies keeping this information — which otherwise would be open pursuant to the state's Sunshine Law — from the public and press of the state."
• His contention that "the citizens of Missouri have already clearly de-cided that they do not wish to authorize the carrying of concealed weap-ons in this state." This probably is the most compelling reason cited by Gov. Holden, who notes that in April 1999 voters statewide rejected a concealed-carry proposal that was much more protective of public safety than the legislation approved by the Gen-eral Assembly this year.
Interestingly enough, this was the same argument that Republican legislators put forth in refusing to place tax increases on gasoline and cigarettes before voters. At least voters would have been able to decide those issues, unlike the concealed-carry bill that was approved by the Legislature.
Given that, Republican legislators apparently only want to adhere to the will of the people when it promotes their own agenda.