Call Newspapers Election Guide: August 2018 primary election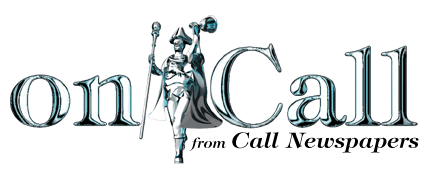 Check out our voting tips and articles we sent out to our e-newsletter list Friday. To sign up to receive our OnCall e-newsletter, go to https://callnewspapers.com/newsletter/.
Are you ready to vote Tuesday, Aug. 7?
The Call's website www.callnewspapers.com is where you'll find breaking news leading up to the primary election and the results that night, focused on the candidates you care about in south county.
Remember that you can vote early at a satellite voting site in south county.
Voters in south county, and all across the state, will be deciding if Missouri becomes the next "right-to-work" state. Read about Proposition A here.
You can read all the Call's candidate questionnaires here and endorsements here.
Voters in St. Louis County will also be choosing which candidates will be running in the November election against members of the opposing party. Voters can only choose either Democratic of Republican ballots, with no cross-voting.

St. Louis County Charter amendments
You'll find everything you need to know about the two Charter amendments left on the ballot, Proposition 2 and Proposition 3, right here. A judge yanked Proposition 4, the campaign-finance Charter amendment, off the ballot. It will still appear, but votes won't be counted.
The Call is endorsing a "no" vote on the two remaining Charter amendments.
St. Louis County Executive (Democratic)
Mark Mantovani vs. Steve Stenger
County Executive Steve Stenger and his challenger, Ladue businessman Mark Mantovani, are making their final pitches to voters. They've sparred over a number of issues, including Stenger's relationship with the County Council and whether it's made a sudden turnaround, and even the expired terms of county board members.
You can also read more about Mantovani and his ideas for the county, along with Stenger's reasons why he should be re-elected.
The Call endorsed Stenger in the race.
St. Louis County Executive (Republican)
Paul Berry III vs. Daniel Sampson
St. Louis County Council, 5th District (Democratic)
Affton, Sunset Hills, Crestwood, Sappington, Webster Groves, Brentwood, Richmond Heights, Maplewood
Lisa Clancy vs. Pat Dolan – Read more about the race and how challenger Michael Burton dropped out.
Missouri House, 94th District (Republican)
Oakville, Green Park, Lemay
Jim Murphy vs. Ron Rammaha
Missouri House, 95th District (Republican)
Oakville
Michael O'Donnell vs. Joe Patterson
Missouri House, 97th District (Republican)
Oakville, Concord, Arnold, Jefferson County
Phil Amato vs. Mary Elizabeth Coleman vs. David Linton
St. Louis County Prosecutor (Democratic)
Information on prosecuting attorney candidates Wesley Bell and Robert McCulloch can be found here.
Want to know who the Call endorsed? Check out our endorsements for County Executive here and for state representatives here.
For up-to-the-minute coverage and more in-depth questionnaires, stay tuned to our Election news through Election Day.