Call makes endorsements for next week's elections
The Call offers the following endorsements for the election Tuesday, Aug. 7.
You can read the Call's endorsement in the St. Louis County executive Democratic primary here. And last week, the Call urged voters to cast a "no" vote on the two amendments to the St. Louis County Charter that are on the ballot. To read that endorsement, click here.
County Council — 5th District
Affton, Sunset Hills, Crestwood, Sappington, Webster Groves, Brentwood, Richmond Heights, Maplewood
Editor's note: Burton dropped out of the race after the Call went to press with endorsements.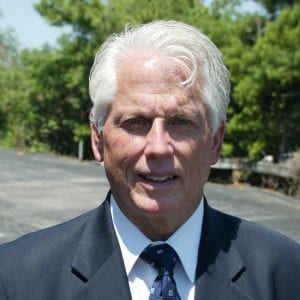 Incumbent 5th District Councilman Pat Dolan, D-Richmond Heights, faces two challengers, Michael Burton of Affton and Lisa Clancy of Maplewood.
Burton and Clancy would both bring youth and enthusiasm to the position. We especially like Clancy's refreshing ideas for appealing to the south county side of the district, and we also appreciate Burton's desire to "Save Tower Tee."
But in this race, we give the nod to Dolan for his years of experience because we like to see a diversity of views on the council. He hasn't always been right, but he's impressed us on several issues, including voting against hiring the current county auditor, who hasn't completed any audits in more than a year. And as the "1" in many recent 6-1 votes, Dolan has sometimes stood as the lone voice of reason on issues such as the council hiring outside attorneys with no spending cap, among other issues.
Missouri House 94th District
Oakville, Green Park, Lemay
The Call endorsed the late Rep. Cloria Brown several times over the years, and endorsing another Republican for her seat is a sad reminder of her untimely death earlier this year. Two businessmen, Jim Murphy of Oakville and Ron Rammaha of Concord, are vying to replace her in the House.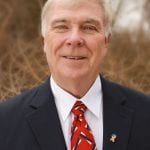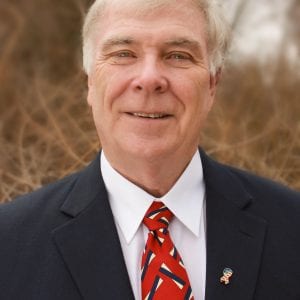 Whichever way this race goes, we like the candidates' business chops and their emphasis on jumpstarting the Missouri economy.  We've had our differences with both camps, with Murphy himself and with Rammaha's campaign manager Linda Bowen, over the Mehlville School District's Proposition R. But speaking individually with both candidates, they appear to appreciate the quality education in south county schools and want to keep it that way.
Murphy is endorsed by both Brown as her conservative torchbearer and the carpenters' union, an unusual combination. We appreciate that Murphy seems to be appealing to those across the aisle with the endorsement from the carpenters' union, an early sign of the type of governing that Cloria Brown mastered to represent a district that's fairly evenly split between Republicans and Democrats.
The Call endorses Murphy.
Missouri House 95th District
Oakville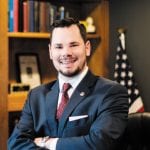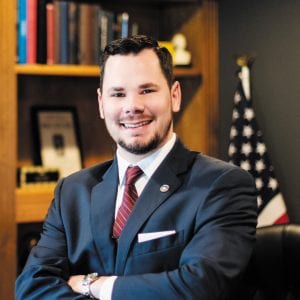 Oakville residents Michael O'Donnell and Joe Patterson are running to face Democratic opponent Michael Walter in November. Both O'Donnell and Patterson have impressive credentials: O'Donnell served in the U.S. Navy and Patterson is a detective in the St. Louis County Police Department and the president of the St. Louis County Police Association.
We believe either could admirably serve the 96th District.
But with his unique experience as a police officer, we give Patterson the edge on what he could bring to Jefferson City.
Missouri House 97th District
Oakville, Concord, Arnold, Jefferson County
Three GOP candidates — Phil Amato, Mary Elizabeth Coleman and David Linton — are vying for the opportunity to challenge newly minted Rep. Mike Revis, D-Fenton, who just won election in a special election in February.
Coleman did not return the Call's questionnaire. We like Amato's emphasis on education, although his views on the Sunshine Law leave something to be desired. Linton suggested that meetings and public records be abolished altogether, which is an idea we hope never comes to fruition.
The Call endorses Amato.
St. Louis County executive, GOP candidates
Paul Berry III and Daniel Sampson are vying for the GOP nod to face Democrats Steve Stenger or Mark Mantovani in November.
We like Berry's energy, but he did not return the Call's candidate questionnaire, which means he cannot be endorsed.
We also appreciate Concord resident Sampson's willingness to serve, but his "un-campaign" style is not a good sign of the dedication needed for a very difficult position.
The Call makes no endorsement in this race.
Call makes endorsements for next week's elections
'Call the Tune' by Mike Anthony: Voters to make their choices on tax-rate hikes, candidates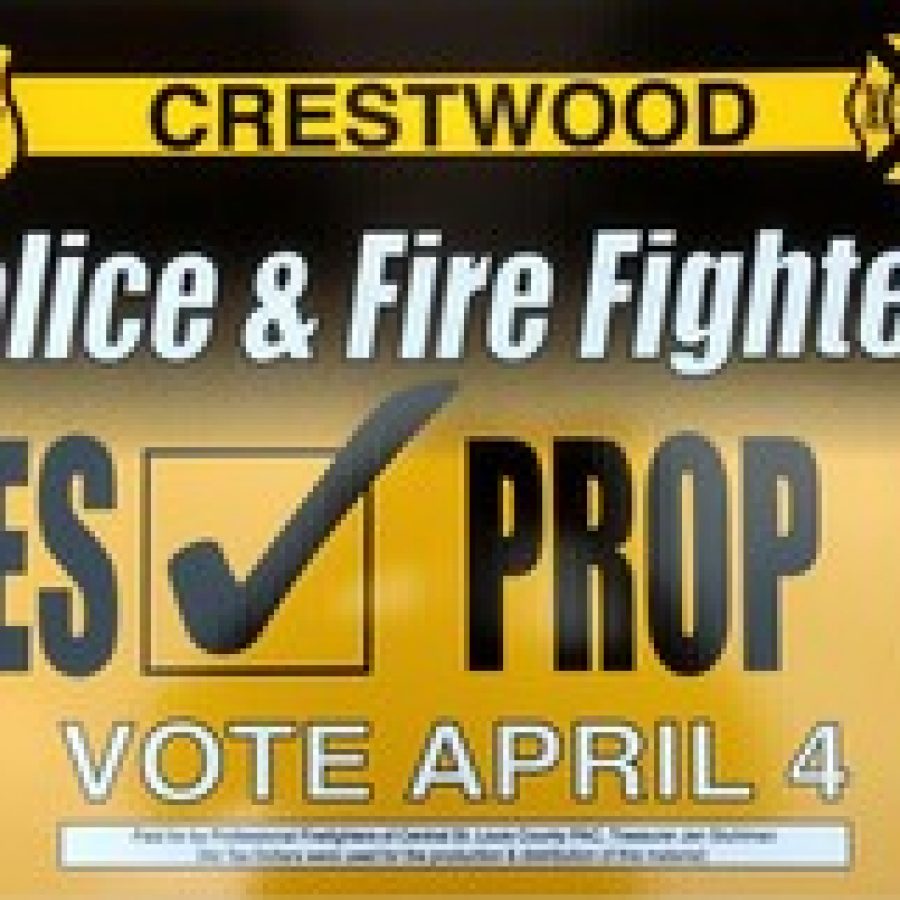 South county voters next week will consider a number of issues, including two tax-rate increases, a Green Park mayoral race, a Sunset Hills aldermanic election and a Mehlville Board of Education contest.
The Call offers the following endorsements for the Tuesday, April 4, election.
Crestwood voters will consider a 45-cent tax-rate increase, Proposition C, next week.
City officials say the tax-rate increase is necessary for Crestwood to continue to provide the high level of services it offers residents.
Opponents contend Prop C is exorbitant and are concerned about the impact on some residents who won't be able to afford it.
Some residents we have talked to said they were willing to vote for a 20-cent tax-rate increase, but say 45 cents simply is too much, especially because St. Louis County has a half-cent sales-tax increase on the same ballot for police and public safety.
Quite frankly, we were on the fence on this issue until the appearance of yard signs and fliers in support of the tax-rate increase that are funded by the Professional Firefighters of Central St. Louis County Political Action Committee.
The Crestwood Professional Firefighters Association has contributed $3,384 to the union PAC in support of the tax-rate increase.
"Your Police And Firefighters Are Asking For Your Support," one flier states.
Local 2665 of the International Fire Fighters Association represents Crestwood firefighters and Teamsters Local 610 represents Crestwood police officers. We can only conclude the firefighters and police are lobbying the public big time for more tax dollars for increased pay and benefits.
We urge Crestwood residents to vote "no" on Prop C.
County voters will consider Proposition P, a half-cent sales-tax increase for police and public safety, next Tuesday.
In a bipartisan vote, the County Council unanimously decided in December to place Prop P on the ballot.
County Police Chief Jon Belmar plans to use the money to raise salaries, recruit new officers, start using two-officer cars and add 600 body cameras and dashboard cameras in cars.
Opponents of Prop P question how the money generated will be spent, and say no safeguards are in place to ensure the revenue will be spent as intended.
In separate interviews with County Executive Steve Stenger and Belmar, both articulated a clear vision to the Call on how the funds would be spent.
Belmar, in particular, enumerated specifics on how the money will be spent to improve his department.
The two were adamant that the funds generated for Prop P will be used as intended. We plan to hold their feet to the fire on that.
The Call endorses Prop P.
Two Green Park political veterans are vying for the city's mayoral post — former Ward 1 Alderman Tony Pousosa and current Mayor Bob Reinagel.
Both candidates can boast numerous accomplishments for Green Park and its citizens during their tenures in office.
While both have ably served citizens, Reinagel is inclined to support the status quo, while Pousosa brings a refreshing, energetic vision to the table.
Pousosa represents the young generation of Green Park citizens that need to step up and take leadership positions with the city to move it forward.
The Call endorses Pousosa.
Nathan Lipe and Lori Scarlett are vying for the Ward 3 aldermanic seat currently held by Keith Kostial, who did not file for re-election.
Lipe came in second in the four-way race for mayor last year that was won by Mayor Pat Fribis, while Scarlett lost to Kostial by three votes in the 2015 election.
Quite frankly, Sunset Hills is blessed to have two outstanding candidates seeking the Ward 3 aldermanic seat. Either candidate would be able to provide excellent service to Sunset Hills citizens — in stark contrast to Kostial's abysmal performance.
Ward 3 voters can't lose with either candidate.
Four candidates are vying for three seats on the Mehlville Board of Education, including board Vice President Jean Pretto and board President Samantha Stormer.
Pretto and Stormer have done a fine job during their time on the board and merit re-election.
Peggy Hassler and Michelle Pommer are vying for the third seat. Hassler has been a tireless district volunteer for many years and has an extensive knowledge of Mehlville. As a board member, we believe she would be able to hit the ground running.
The Call endorses Pretto, Stormer and Hassler.
For the Lindbergh Board of Education, the Call previously endorsed board President Kathleen "Kathy" Kienstra, board Treasurer Vicki Lorenz Englund and Jennifer Bird for the three three-year seats up for election, and Martha Duchild for the one one-year seat up for election.
Call makes endorsements for next week's elections
'Call the Tune' by Mike Anthony: Two Crestwood board races, two Mehlville seats, two Lindbergh seats, County Council seat contested in April 7 election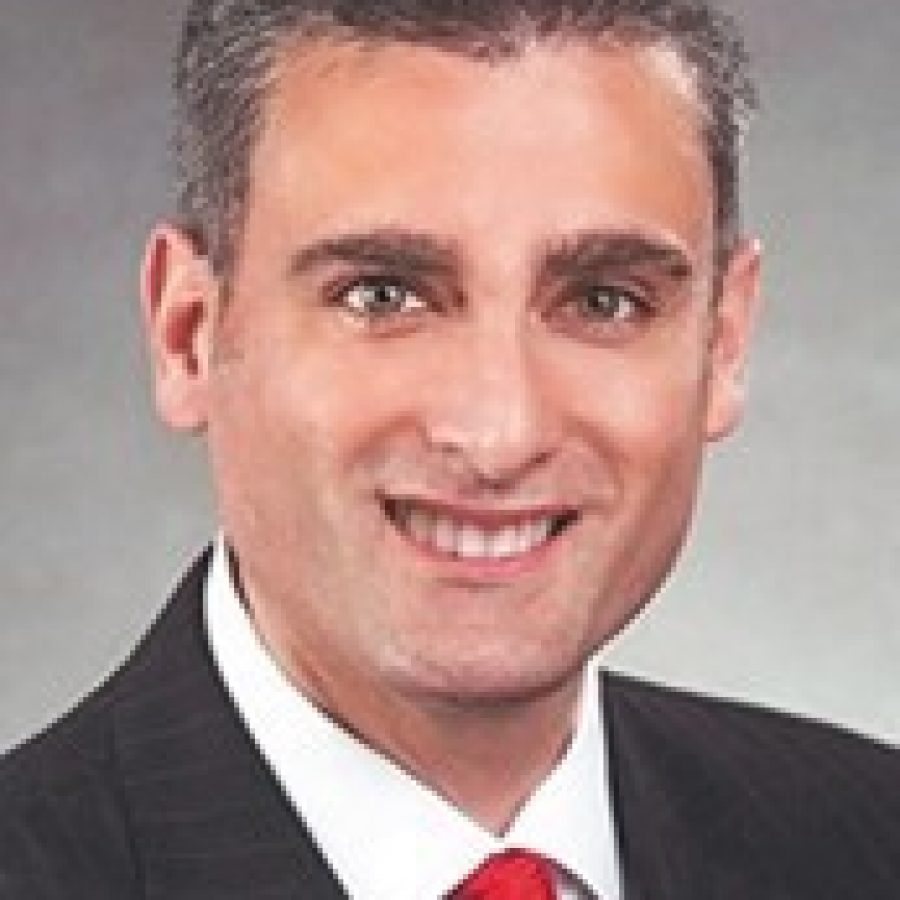 South county voters will make some critical choices when they go to the polls next Tuesday, as seats are up for election on the County Council, the Lindbergh and Mehlville school boards and two wards in Crestwood. Click
to read last week's Call endorsements in the four aldermanic races in Sunset Hills.
Three candidates — Democrat Kevin O'Leary, Republican Tony Pousosa and Constitution Party candidate Cynthia Redburn — are vying for the 6th District County Council seat vacated by Steve Stenger after his election as county executive. (Read the Call's council questionnaires
)
All three candidates have impressive credentials. O'Leary is a retired restaurant owner who formerly owned his namesake O'Leary's Restaurant in Sunset Hills. He is making his first foray into the political arena, while Redburn is a retired teacher who has waged two unsuccessful bids for office at the federal and state levels.
Of the three, Pousosa is the most politically experienced, having served as a Green Park Ward 1 alderman since 2007. Having observed Pousosa firsthand during his aldermanic tenure, we believe he is the best-qualified to serve south county residents.
The Call endorses Pousosa.
Four candidates, including incumbents Kate Holloway and Secretary Karen Schuster, are seeking two seats on the Lindbergh school board.
Also running are Andrea Gannon and Daniel Sampson. (Read the Call's Lindbergh questionnaires:
,
and our article on the
)
As usual, Lindbergh has no shortage of excellent candidates willing to step up and serve. Three years ago, we endorsed Schuster, and we haven't been disappointed with her outstanding service on the board.
The Call wholeheartedly endorses her re-election bid.
Of the remaining candidates, Gannon has been unable to wage an effective campaign due to family circumstances beyond her control. While Holloway should be commended for her service over the past three years, we believe Sampson is best equipped to serve the Lindbergh community and encourage voters to elect him to the board. The Call endorses Sampson.
Four candidates, including current board President Ron Fedorchak, are seeking election to two seats on the Mehlville school board. Also seeking election are Lisa Dorsey, Jamey Murphy and Kyle Haubrich. Unlike past years, all four would serve Mehlville and its students well. (Read the Call's Mehlville questionnaires:
,
and our article on the
.)
While we haven't always agreed with Fedorchak, we believe the knowledge he has gained since first being
in 2011 is invaluable right now. The frequent turnover of members has had a detrimental impact on the board's decision-making abilities. As such, the Call endorses Fedorchak.
If Fedorchak is not re-elected, longest-serving board members Larry Felton and Venki Palamand, both first elected in 2007, will each have more experience than all the other board members combined. The third longest-serving board member would be Lori Trakas, who was elected in 2013, and the majority of the board would have one year of experience or less.
Given that, we believe Dorsey's impressive background and experience as a St. Louis University professor and vice president for undergraduate education best qualifies her to serve on the Mehlville board. The Call endorses Dorsey.
In Crestwood's Ward 2, Justin Charboneau is challenging veteran Alderman Tim Trueblood. Read their questionnaires
The Call has always endorsed Trueblood.
However, something about Trueblood has changed in the past nine months or so. His new intolerance of views that differ from his own — both from fellow aldermen and residents — is alarming, as are his animated antics on the dais when he disagrees with someone. For years, he has been a fiscal conservative and an advocate of transparent government. We're disappointed that no longer appears to be the case.
Charboneau, who served as an alderman in the city of Gerald from 2009 to 2010 when he was appointed to fill a vacancy, is representative of the changing population of Crestwood, as families with young children are flocking to the city for its amenities and the quality education offered by Lindbergh Schools.
Trueblood's service to Crestwood over the years certainly is greatly appreciated, but we believe Charboneau brings a fresh perspective to Crestwood government that is sorely needed at this time. The Call endorses Charboneau.
In Crestwood's Ward 4, Timothy Anderson and former Alderman Deborah Beezley are vying for the seat Mike Vincent is graciously vacating. Read their questionnaires
Anderson ran unsuccessfully for the board in 2013, falling seven votes behind board President Mike Tsichlis.
Beezley served one term on the board, from April 2009 to April 2012. She has a lot of baggage in terms of questionable votes she made while serving on the board, particularly after Jeff Schlink was elected mayor in 2011.
We believe Anderson will bring an open mind and some sharp analytical skills to the board. Therefore, the Call endorses Anderson.