Your Call: Mehlville officials create one PR disaster after another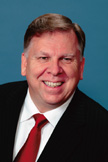 One of the Mehlville School District's strategic goals is to have a strong relationship with the community.
Without a strong, positive relationship with the community, Mehlville will not accomplish its mission to be an exemplary school district and maintain that goal.
Over the past few years, Mehlville School District officials have been responsible for a string of public relations disasters. These debacles date back to June 2001 when the Board of Education met in closed session in the state of Illinois and voted to give then-Superintendent John Cary what essentially amounted to a blank check that resulted in administrative pay raises as high as 13.04 percent.
Because the vote took place behind closed doors, a roll-call vote was needed to convene the closed session under Missouri's Open Meetings and Records Law, also called the Sunshine Law. A district tape recording of the open meeting that took place before the closed session revealed no such vote was taken. But after this unlawful meeting took place, a vote was manufactured for the minutes, which subsequently were approved by the board.
And the district continues to flagrantly disregard the Sunshine Law. In December, five school board members traveled to Jackson in board member Cindy Christopher's vehicle for a site visit with a superintendent candidate. However, the site visit, which constituted a closed meeting, was not posted as required by the Sunshine Law. So much for good community relations.
But the public relations nightmares continue. As the Call has been reporting, Mehlville's Proposition P districtwide building improvement program is millions of dollars over budget, despite repeated assurances from former Superintendent Cary and current board President Christopher that Prop P work was being completed on time and within budget.
Mehlville administrators now estimate that Prop P will cost roughly $13.7 million more than what the community was told when voters approved a 49-cent tax-rate increase to fund a nearly $68.4 million facility improvement project.
Do not be surprised to see the real cost of Proposition P reach more than $100 million before all is said and done. Troubling decisions made by administrators and a lack of proper oversight by the Board of Education have propelled Mehlville into the greatest crisis in its history.
Old habits are hard to break. The Mehlville Board of Education again has awarded administrative pay raises for the 2003-2004 school year as high as 9.5 percent. This year's 9.5 percent recipient is Marvin Anthony, director of interdistrict services.
But get this. Our new superintendent, Tim Ricker, was rewarded with a $3,000 pay increase by the Board of Education even before he started his new duties on July 1.
Last January when Dr. Ricker was offered and accepted the superintendent's post, he signed a compensation package totaling $150,200. Before he worked even one day as superintendent, however, the board approved a compensation package for him totaling $153,200.
Good community relations? Hardly.
Instead, the board's actions continue to erode the taxpaying public's trust and faith in the school district. With one public relations disaster after another, most businesses and institutions would turn to their public relations expert for help.
But even this has become a problem for Mehlville as Patrick Wallace, the district's school/community relations director, has become embroiled in controversy himself.
Not shy of personal publicity like most PR people, Mr. Wallace sends out press releases and pictures of himself touting his own accomplishments, taking time and valuable media space away from the very people he's paid to promote — Mehlville's students.
During a recent meeting of the district's Proposition P Oversight Committee, Mr. Wallace behaved inappropriately when he contentiously challenged assertions made by the panel's chairman, Chuck Van Gronigen, a parent, former Board of Education member and longtime district volunteer.
As reported in the Call, Mr. Van Gronigen contended administrators had not provided full disclosure to the committee of the total estimated cost of the Proposition P districtwide building improvement program and related projects. Mr. Van Gronigen said at the June 11 meeting that he was unaware of the additional $13.7 million that is projected to be spent on Proposition P-related projects.
Mr. Wallace took great exception to Mr. Van Gronigen's comments, inappropriately interjecting his views during what clearly was a discussion between members of the Oversight Committee and district administrators, even cutting off administrators when they were attempting to respond to the panel.
But that's not all. Mr. Wallace continues to create ill will between Mehlville and the district's supporters. Right after Call President Bill Milligan and I wrote columns questioning the true cost of Proposition P, Mr. Wallace implied in a weekly e-mail sent to some district residents that "what is said in an opinion piece is not always 100 percent factual."
When I sent an e-mail inquiry to Mr. Wallace asking him to identify what was not factual about my column or Mr. Milligan's column, he responded in an e-mail, "… (E)ngaging in a debate with you about the 'facts' of your column seems pointless."
Yes, Mr. Wallace, it's pointless to respond when you don't have any real facts to support your position.
Mr. Wallace was hired in November 2000. In the short time he has been here, he has done exceedingly well in his job as he has alienated some of Mehlville's biggest supporters. In the real world, such behavior and conduct would get you fired.
However, as a Mehlville Central Office employee, Mr. Wallace has safe haven where even the most bone-headed gaffes routinely are rewarded.
In fact, Mr. Wallace's "work" on behalf of the district was just rewarded with a 4 percent raise, increasing his salary to $64,378 from $61,882.
For the 2002-2003 school year, Mr. Wallace's office had a budget of more than $202,000, while a teacher starting in the Mehlville School District for the 2003-2004 school year will be paid $30,725.
Did the community receive its money's worth from the School/Community Relations Office? I guess you know how I feel.
How does that make you feel? Taxpayers, voters, make it your call.
Daniel S. Fowler served nine years on the Mehlville Board of Education. He also served as chairman of Mehlville's Citi-zens' Advisory Committee for Facilities and as a chairman of the Citizens to Protect Our Investment.