Call makes endorsements for Nov. 4 election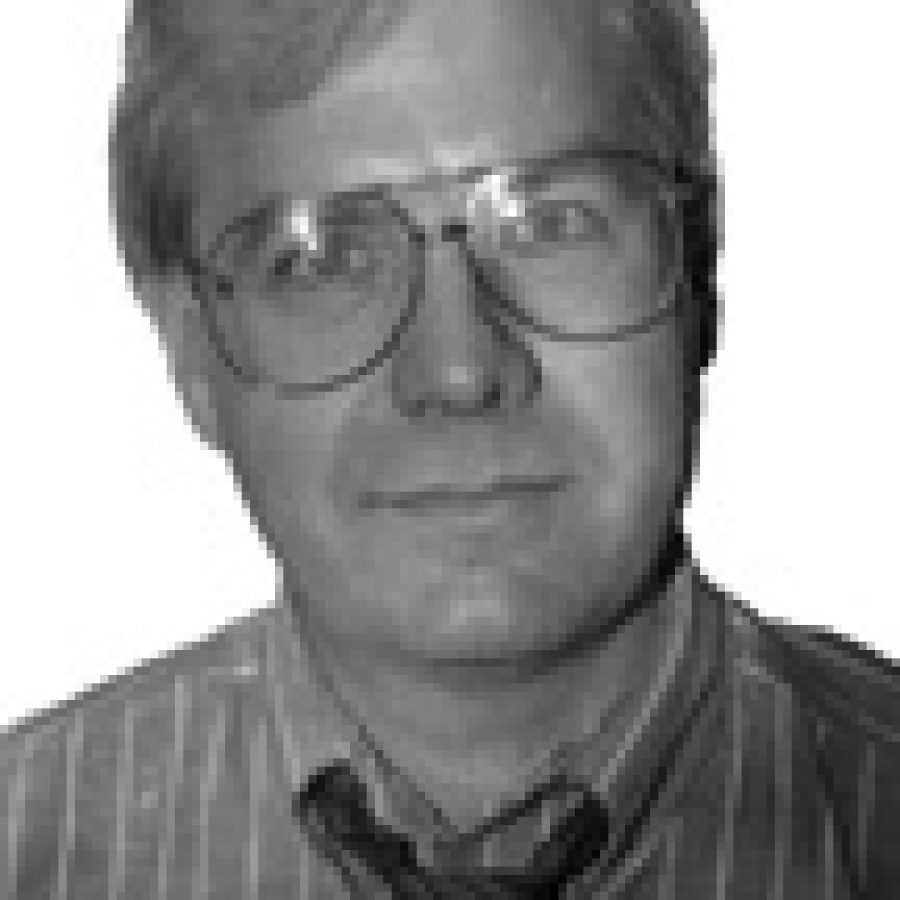 Voters will face many challenging choices and a lengthy ballot when they go to the polls next week.
For the past few weeks, the Call has been profiling candidates and issues in an effort to inform readers about those choices.
We already have endorsed some is-sues and one candidate. The Call's previous endorsements for the Nov. 4 election include:
• Lindbergh School District's Proposition R — Vote "yes."
• Mehlville School District's Proposition T — Vote "yes."
• Sixth District County Council seat — Vote for incumbent County Councilman John Campisi, a Republican.
• St. Louis County's Proposition M — Vote "no."
The following are the rest of the Call's endorsements for next week's election:
St. Louis County
County voters will consider Proposition C, which asks if a charter commission should be established to revise and amend the County Charter.
We would be inclined to support a proposal because the charter certainly is in need of revision. But with County Executive Charlie Dooley at the helm, we're certain he'd find some way to pervert the process in an effort to make the county administration more powerful and even further minimize the role of the County Council.
Given that, vote "no" on Proposition C.
County voters will consider Proposition 1, which seeks to levy a quarter-cent sales tax "for the purpose of establishing a community children's services fund for the purpose of providing services to protect the well-being and safety of children and youth 19 years of age or less and to strengthen families."
The quarter-cent sales tax increase would generate roughly $40 million a year for services and programs for abused, neglected and mentally ill children. The Call urges a "yes" vote on Proposition 1.
The Call also urges a "yes" vote on Proposition I, which would require a fourth-sevenths majority vote for approval. Approval of Proposition I would authorize the county to issue up to $120 million in general-obligation bonds "for the purposes of constructing various capital improvements to county buildings and facilities and making improvements to county safety/security and communication facilities."
The bond issue would not increase the county's tax rate, but would extend the time that county residents pay property tax to retire that debt's interest and principal for those capital projects.
Voters also will consider Proposition H, which seeks approval of a countywide 1.85-percent use tax on all out-of-state purchases of more than $2,000.
The use tax would be used for "county and municipal public safety, parks and job creation and enhancing local government services," according to the measure's ballot language. Half of the revenue would go toward improving county services and half would go to municipal services.
Timing is everything and this proposal couldn't come at a worse time. We urge a "no" vote on Proposition H.
Missouri Senate District 1
Democrat Joan Barry of Oakville, who served in the Missouri House from 1996 to 2002, and Republican Jim Lembke of Lemay, who has served in the Missouri House since 2002, are seeking the 1st District Senate seat held by Democrat Harry Kennedy, who is ineligible to run because of term limits.
It's no secret that we believe Rep. Lembke's extreme views are not in line with those of most south county residents, and some of the votes and disturbing stances he's taken during his time in the House have been particularly troubling to us. Based on her exemplary record of leadership when she represented the 100th District in the Missouri House, the Call endorses Joan Barry for the 1st District Senate seat.
Missouri House District 85
Republican Cloria Brown and Democrat Vicki Lorenz Englund are vying for the 85th District Missouri House seat being vacated by Lembke.
While both candidates are impressive, we believe Mrs. Englund is the better choice to serve the 85th District given her strong support of schools and her more realistic view of school funding.
Missouri House District 95
Two political newcomers are vying for the 95th District Missouri House seat being vacated by Republican Jim Avery.
Republican Mike Leara and Democrat Alice Geary Sgroi are seeking election Nov. 4 to succeed Avery, who had served in the Missouri House since 2002 and was named chairman of the State Board of Mediation earlier this year.
Both candidates are well-qualified to serve, but we believe Mr. Leara has the edge in this race as his views are more in line with residents of the 95th District.
Therefore, he is the best choice to serve in District 95.
Missouri House District 96
Perennial candidate Ron Levy, running as a Republican this year, hopes to unseat Democratic incumbent Pat Yaeger in the race for the 96th District House seat.
While Rep. Yaeger needs a better grasp of some of the issues, specifically the Sunshine Law, we believe she is by far the better qualified candidate in this race.
Missouri House District 97
Two former Mehlville Board of Education members are vying for the 97th District Missouri House seat.
Republican incumbent Walt Bivins, who served two terms on the Mehlville school board, is being challenged for a fourth two-year term by Democrat Jan Polizzi of Concord, a former state representative who served one term on the Mehlville school board.
Both candidates are eminently qualified to serve, but we believe Mr. Bivins is the best choice to represent the citizens of the 97th District.
Missouri House District 100
Democratic incumbent Sue Schoemehl is being challenged in her bid for a fourth two-year term to the District 100 House seat by Republican newcomer Nick Haul.
Rep. Schoemehl has provided excellent representation to the residents of District 100 since 2002 and we enthusiastically encourage voters to return her to office for a fourth term.