Buerkle, Brace are wed at Mary, Mother of the Church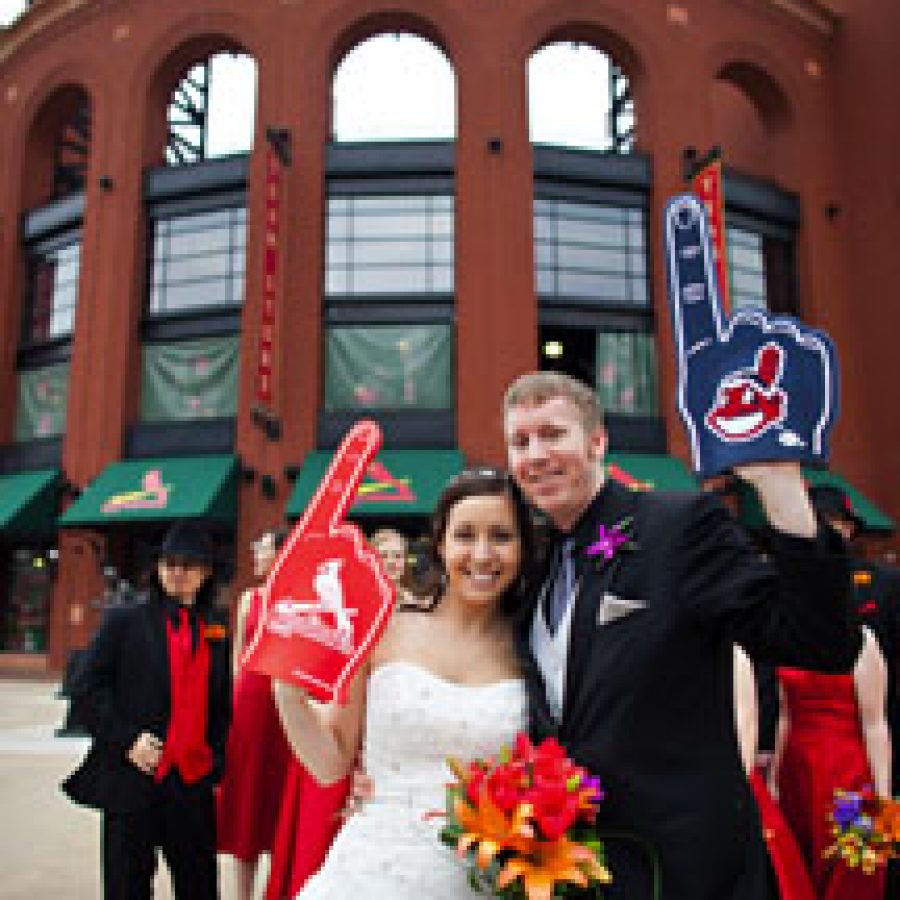 Lauren Elizabeth Buerkle and Frederick Scott Brace III were married April 30 at Mary, Mother of the Church in St. Louis by Msgr. James Telthorst.
The bride is the daughter of Susan and Bruce Buerkle of St. Louis County.
The groom is the son of Scott Brace Jr. of Millersburg, Ohio, and Rindy Brace of New Philadelphia, Ohio.
The maid of honor was Jenn Andy of Pittsburgh, Pa. Bridesmaids were Adrian Miller, Yaya Lai, Shannon Armstrong and Sarah Brace.
The best man was Matt Wilkinson of Cleveland, Ohio. Groomsmen were Jeff Overton, James Chen, Chris Brace and Greg Buerkle.
A reception was conducted at The Hilton St. Louis at the Ballpark. After a wedding trip to St. Thomas, Virgin Islands, the couple now reside in downtown Cleveland, Ohio — though Lauren remains an avid Cardinal fan.