Budweiser Clydesdales, 5K race, are some of the festivities discussed for Crestwood's 75th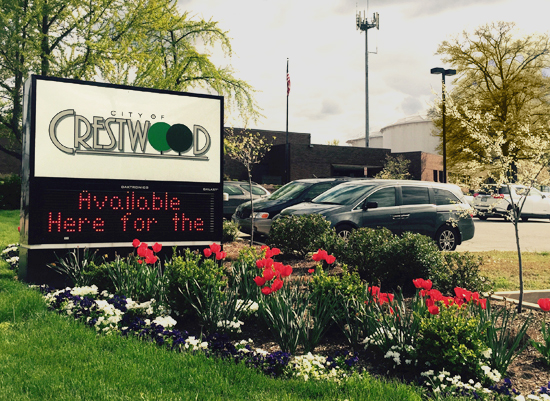 As Crestwood continues to plan for its 75th anniversary in November 2022, the committee dedicated to its planning has finalized dates and marketing designs.
One of the main events of the year-long celebration is a city-wide parade. Since the committee was formed, Chairman and Ward 3 Alderman Greg Hall has attempted to contact Anheuser Busch to bring the company's Clydesdales as a main attraction. Hall said he has heard back from the company and as it has not planned the horses' 2022 schedule, Crestwood has good odds to land them. 
The parade is scheduled for Oct. 15, 2022, and is accompanied by a 5K run, carshow, food trucks, fireworks and live music and will go down Watson Road.
Fundraising events are planned throughout the year, including trivia in mid-March, a golf tournament which the committee has scheduled for April 1, and a variety of bowling, concerts and movie nights. The tournament will be held at Aberdeen Golf Course in Eureka where the course pro and assistant pro are Crestwood residents.
Hall said these fundraising events should cover any expenses incurred by the committee, but did request $75,000 from the Board of Aldermen Oct. 12 in order to help set up events.
"We don't expect to spend that much, but we don't know really what's going to happen as we start buying things," Hall said.
The board approved the amount as a preliminary figure before the city's budget is set later this year. 
The committee finalized the overall logo for the celebration at its meeting Sept. 13. It features the Crestwood trees on the city logo and a large 75. The committee accompanied the logo with a seven page document on usage and placement.
It is one of three original designs by Committee Member Angela Sebben that the board has considered for several meetings. Sebben is the wife of Ward 4 Alderman John Sebben.