Boehmer and Meyer are wed in Claremont, Minn., ceremony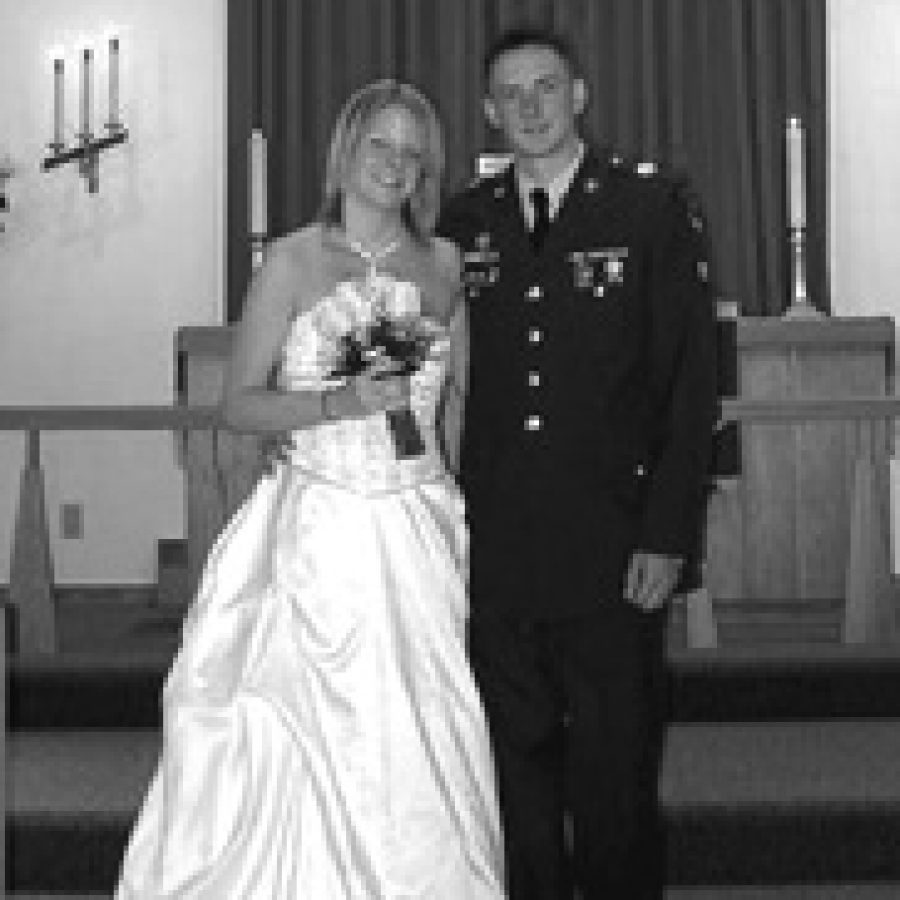 Kimberly Ann Boehmer and Matthew Thomas Meyer were married July 14 at Claremont, Minn., by Keith Meyer.
The bride is the daughter of Kenneth and Patricia Boehmer of Oakville. The groom is the son of Keith and Trish Meyer of Claremont, Minn.
The maid of honor was Jessica Edwards. The best man was Kyle Johnson. The ringbearer was Drayden Mennemeyer.
A reception was at the home of the groom's parents.
He is a sergeant in the U.S. Army currently serving in Iraq while she is a stay-at-home mom to their son Brandon.