Board reconsiders Sunset Hills assisted living center
Sunset Hills residents warn about potential for lawsuits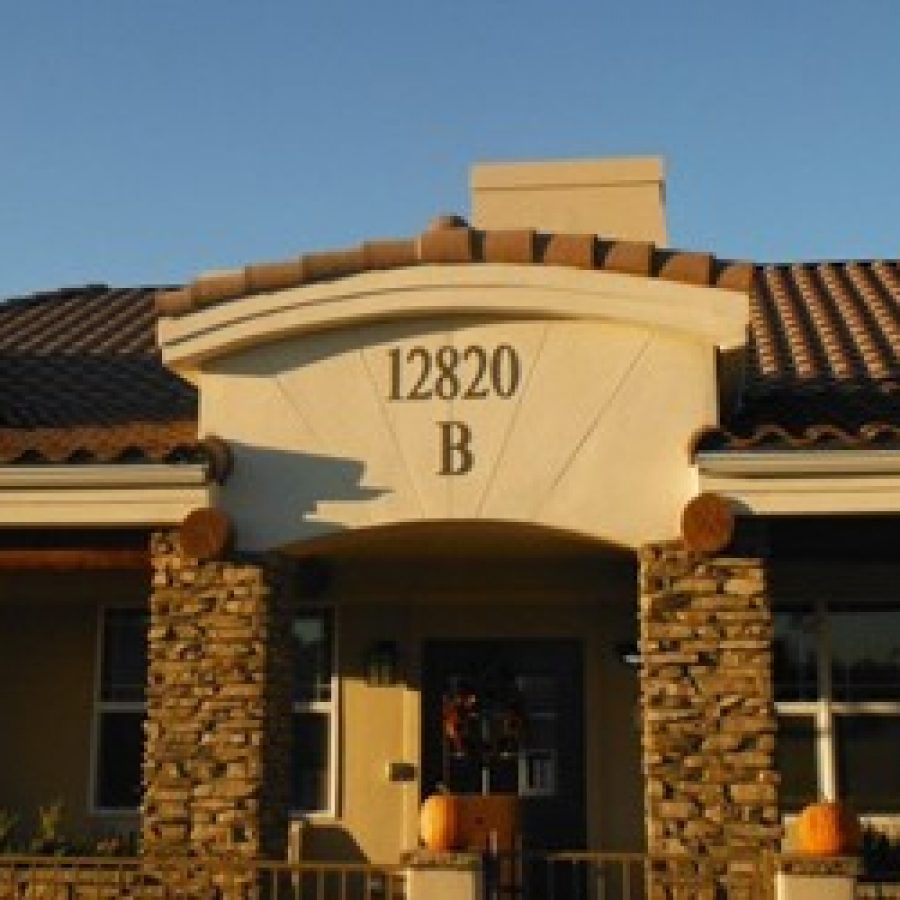 A $20 million assisted living center was not approved by the Sunset Hills Board of Aldermen as originally believed by officials, which will provide residents another opportunity to speak on the issue.
In June, when aldermen voted to approve the same amended development plan for The Grove in Sunset Hills, the 88-bed assisted-living facility that they rejected the month before, officials did not realize that they did not conduct a second reading of the bill. Aldermen were set to reconsider the project when they met Tuesday night — after the Call went to press.
In collaboration with Chicago-based Senior Lifestyle Corp., Brinkmann Constructors and developer Bob Brinkmann plan to build The Grove on 3.9 acres at 12422 Rott Road, on top of unfinished concrete foundations left by Novus Development Co. Novus built Laumeier Place Condominiums next door but then abandoned plans for more condos.
On first reading last month, aldermen approved The Grove 6-2, with Ward 4 Alderman Donna Ernst and Ward 3 Alderman Keith Kostial opposed.
Ernst completely opposes the facility and immediately asked to table the bill, but City Attorney Robert E. Jones said she could not table a motion before it was made. Later, her motion to table failed 6-2, with Ernst and Kostial in favor.
Ward 2 Alderman Steve Bersche, who voted against the new plan in May, made a motion to bring the bill back, seconded by Ward 1 Alderman Richard Gau, who was not at the previous meeting.
The development is in Ward 1, and both Ward 1 aldermen, Gau and Dee Baebler, support it as a better alternative to the abandoned foundations left by Novus. Most condo owners support The Grove, but Maret Drive resident DeDe Hessburg reported that 22 of 23 households on Maret oppose it.
The plan was initially approved by aldermen more than a year ago, with Ernst and acting board President Tom Musich of Ward 2 opposed. If the new plan failed, Brinkmann could build the project with that plan. Hessburg disagreed with Brinkmann that the new plan is more favorable to her because it moves the building footprint 43 feet away.
"It infringes on our home and our privacy and our property rights more than the first plan did," she told the board.
Former Ward 1 Alderman Doug McGuire, who lives on Maret Drive, said he worries that other businesses that have been denied taller buildings could come back and sue the city. Jim Hessburg said lawsuits from Maret Drive residents are likely because the reconsideration of a bill has to come up in the same session, and aldermen voted to adjourn their May and June meetings.
In Jones' legal opinion, however, the Sunset Hills Board of Aldermen is always in session and only officially adjourns once a year when new aldermen are sworn in.
"This is a continuing body — it does not adjourn," he said.
"Why? How's the public to know that? … That opinion could be wrong?" resident Casey Wong asked.
"Yes, but I don't believe it is," Jones said.
Kostial, who was elected in April, said the project was "rubber stamped all the way through" the Planning and Zoning Commission and the Board of Aldermen last year, with no attention given to architectural details and the percentage of brick in the building compared to the condos.
"Why do we not take the time and the attention to details to get things through?" he asked the other aldermen.
"I'm pretty sure at the last two meetings that they brought in the siding and shingles, and they've gone over, pretty heavily, the architecture," replied Bersche, who was also elected in April.
When Kostial again questioned the height of the building and why more brick will not be used in it, Mayor Mark Furrer asked for a vote instead.
"I don't know that the Board of Aldermen meeting, right now, is the time to work all this out," Bersche said.
Ernst once worked in an assisted-living center and visited Brookdale West County, an assisted living center that Brinkmann said will be of similar style and quality to The Grove, which led her to believe the developer is not telling aldermen the whole story as far as required parking and workers needed to run the facility.
"Everything that we were told from the very beginning of this project starting last year, I really do feel like this board was deceived," she said. "I had said all along after working in these facilities that the amount of units in this assisted living is going to take more than what they said, 21 to 24 workers … It's just absurd."
That number is the number of workers per shift, not the total number, Brinkmann noted.
Ernst maintained that she believes the parking is inadequate, although Brinkmann said most workers will take the bus to Sunset Hills, just as many employees do at Friendship Village and similar facilities.
Kostial asked whether the city could enforce a completion bond for the site since it has been burned once before on the site, by Novus.
"I know Mr. Brinkmann's probably a wealthier man than I will ever be, but there could be a fire, there could be a tornado, there could be a divorce," Kostial said.
Brinkmann has built assisted-living centers nationwide over the last decade, from Arizona to Maryland, and the Sunset Hills location of The Grove is one of four planned in St. Louis. The firm has also done extensive construction work on the $50 million expansion of Friendship Village in Sunset Hills.
The city has no ordinance that could require a developer to post a bond to complete a project, Jones said, but city officials can vet developers' financial ability to complete a project by asking questions at the Planning and Zoning Commission and ultimately at the Board of Aldermen.
Ernst said it took her a 10-minute phone call to find a county official who told her the city could have called in the county all along to force Novus developer Jonathan Browne to remove the foundations and convert them to green space.
"He said he drives by there every day, and he never could understand why the city of Sunset Hills did not call them and work with them and have Jonathan Browne, at his own cost, take them down," she said.
The city investigated whether the site was dangerous so officials could move forward with a nuisance proceeding, but the site did not qualify, Jones said.
"The fencing didn't meet any kind of (federal) code whatsoever — you could have flipped right over the fence and fallen 12, 13 feet," Furrer said. "It was certainly what I would call a blight for 12 years, and the board and the previous administrations did nothing about it."