Board member addresses questions about Mehlville's finances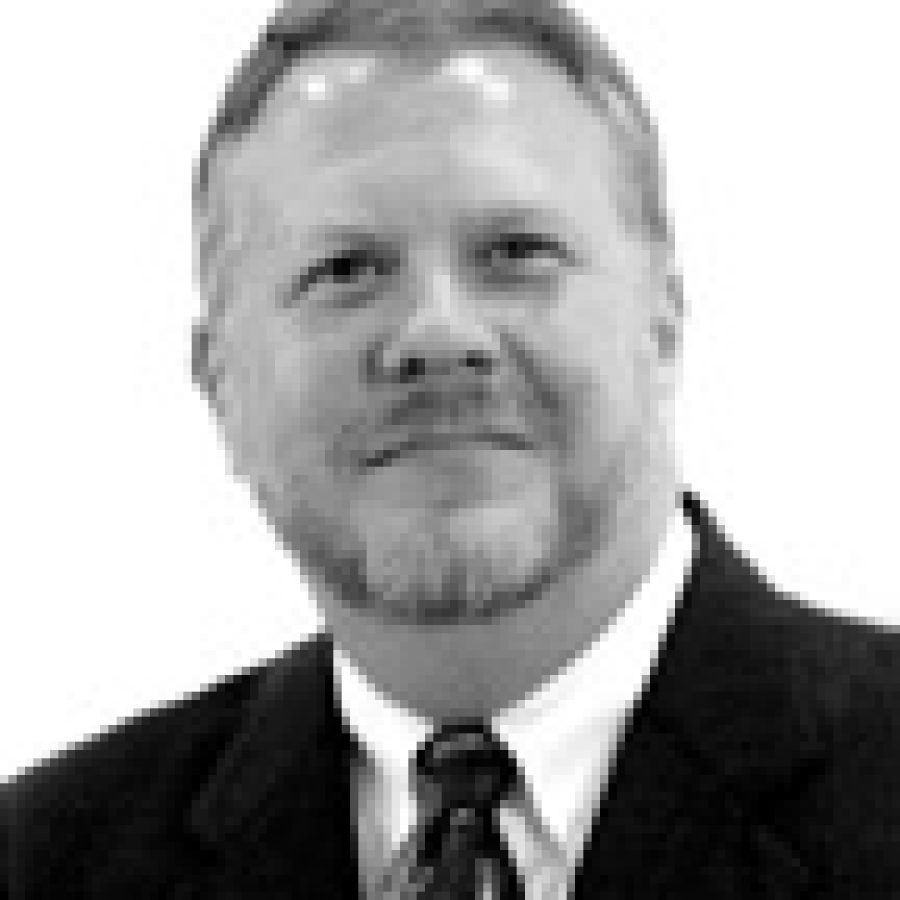 Over the past few weeks, questions have been brought up regarding the finances of the Mehlville School District.
I thought I would take a few moments to provide some answers that will let residents see the district's status in a proper context.
How come school board members were claiming they were going broke before the Prop A election, and now they have "found" all kinds of money?
Like many voters, I have been a critic of the Mehlville School District and its communication on finances in the past. The past three years were difficult for public schools in general and the Mehlville School District in particular. For 12 years, the Missouri Legislature identified Mehlville as a "wealthy" school district and froze our state funding at 1993 levels. Any budgetary growth came from increased local real estate construction and the county reassessment process. Like every business, when the recession hit, construction slowed, and state tax revenue dropped.
In 2004, Gov. Holden withheld state funding for several months, forcing the district to make drastic budget cuts. The following year, the Legislature could not reach an agreement on school funding, so once again, children and teachers in the Mehlville District paid the price. Plans for Prop A were made with the assumption that the school district could not count on additional state funding for several years to come and the belief that desegregation funding would soon disappear. Though I did not doubt that our schools needed more funding, I have to say I did not agree with the timing or message communicated by the Prop A committee. Threatening cuts to basic services angered more voters rather than won them over.
This past year, the Legislature finally decided on a system that says we are no longer a wealthy district, and we will see more funds in coming years. But our share would only increase incrementally over seven years. At the time this year's budget was being developed, the district had no data on how much the state would kick in. The preliminary revenue estimates from the county were also rather flat.
The previous administration recommended cutting teachers and bus service. After the election, the new majority made it clear that we did not agree with those proposals. At the same time, the General Assembly began putting numbers into the school funding formula and the county estimates were also revised upward.
With that additional revenue data, we chose to retain the teachers, hire nurses, purchase textbooks and drop plans to charge for bus service. But that does not mean we are flush with cash. We still have 85 fewer teachers than three years ago. Academic programs and extracurricular activities were cut. We've cut the custodial staff and administrative positions. We still have no idea where the funds will come from to implement all that is required by the federal No Child Left Behind Act. If you drive around the Mehlville School District, you will see that there is little land left for development, so we can't expect any great increases in our tax base.
What about all those administrators on the staff?
This board has made it clear that we do not want to pay for un-necessary administrators. Again, the state of Missouri mandates that we have a certain number of administrators based on the number of teachers we employ. Ridiculous, I know, but it is the law.
We are organizing a citizens' committee to evaluate our administrative makeup and make recommendations on possible reductions or changes in our organization. We have cut administrators this year, and in past years. Just recently, we divided the duties of the chief financial officer between two of our directors, saving the district $56,000. Even if we turned draconian and could eliminate every administrative position in the district, we would still only save 3.6 percent of our annual budget.
I know these answers won't satisfy everyone, but those are the facts. If you say that Prop T — which kept our property tax rate at the pre-Proposition C level — was a tax increase, we have maintained the same tax levy in the Mehlville District for the past eight years. Otherwise, it has been 20 years since Mehlville voters voluntarily increased their levy. Whose expenses haven't changed in the past eight years? Health insurance costs have gone through the roof. All of our teachers either have or are working toward their master's degrees. At times, they have received little or no cost-of-living increases.
Their pay is still well below the county median.
Fuel costs have almost tripled. The average age of our bus fleet is 10 years, with our oldest being 17 years old. Based on our current replacement schedule, we will soon have 25-year-old buses being the norm. While we had enough money for textbooks this year, many years we did not.
Only one school district in the entire metropolitan St. Louis area spends less money per child than we do. Is this something to brag about? Or are we just taking out our frustrations on the children because we can't do anything about all of our other vexations about our government?
I believe we have made great strides in the past six months. If you have questions, complaints or concerns about district policies, this board is willing to listen.
Tom Diehl was elected to the Mehlville Board of Education in April.