Bluff home in Oakville location of vows by Keeven and Fendler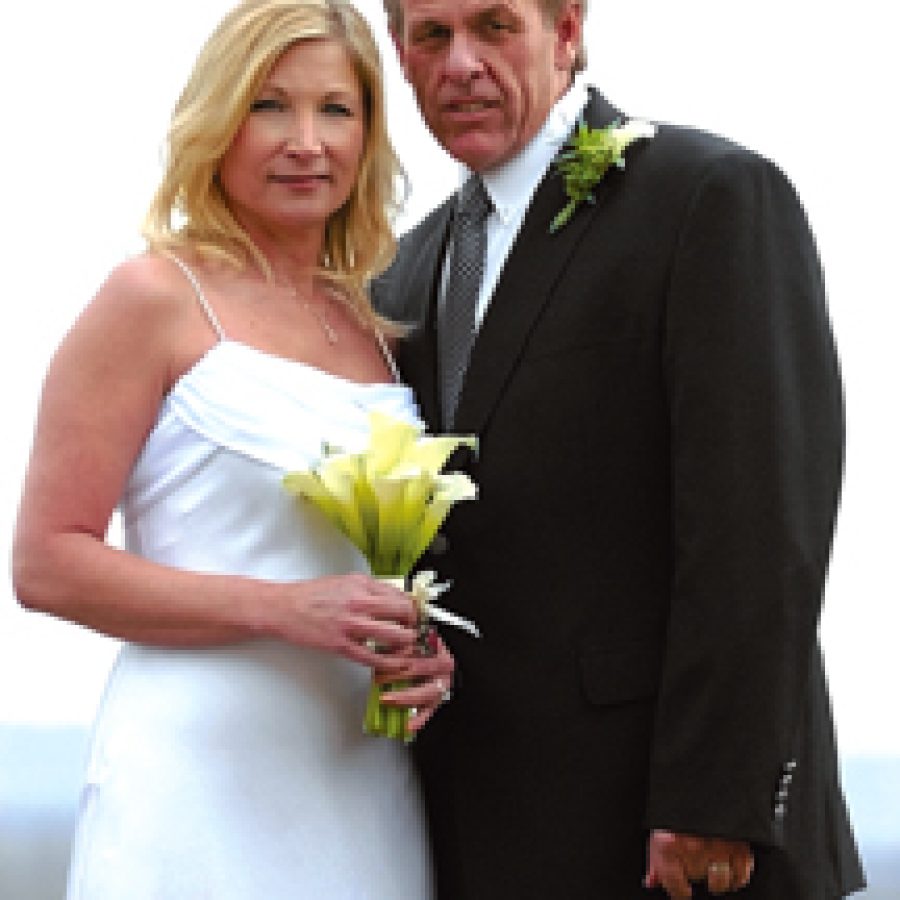 Cindy Keeven and Larry Fendler were married Feb. 23 at the bluff home of Marc and Nancy Detmer of Oakville by the Rev. Ron Roma.
The bride is the daughter of Robert and Gertrude Keeven of Florissant.
The groom is the son of Vernon and Patricia Fendler of Oakville.
After a honeymoon trip to Fort Myers Beach, Fla., the couple now reside in Oakville.
The groom is the owner of Fendler Nursery and Garden Center of south county.