Biscan, Lang exchange vows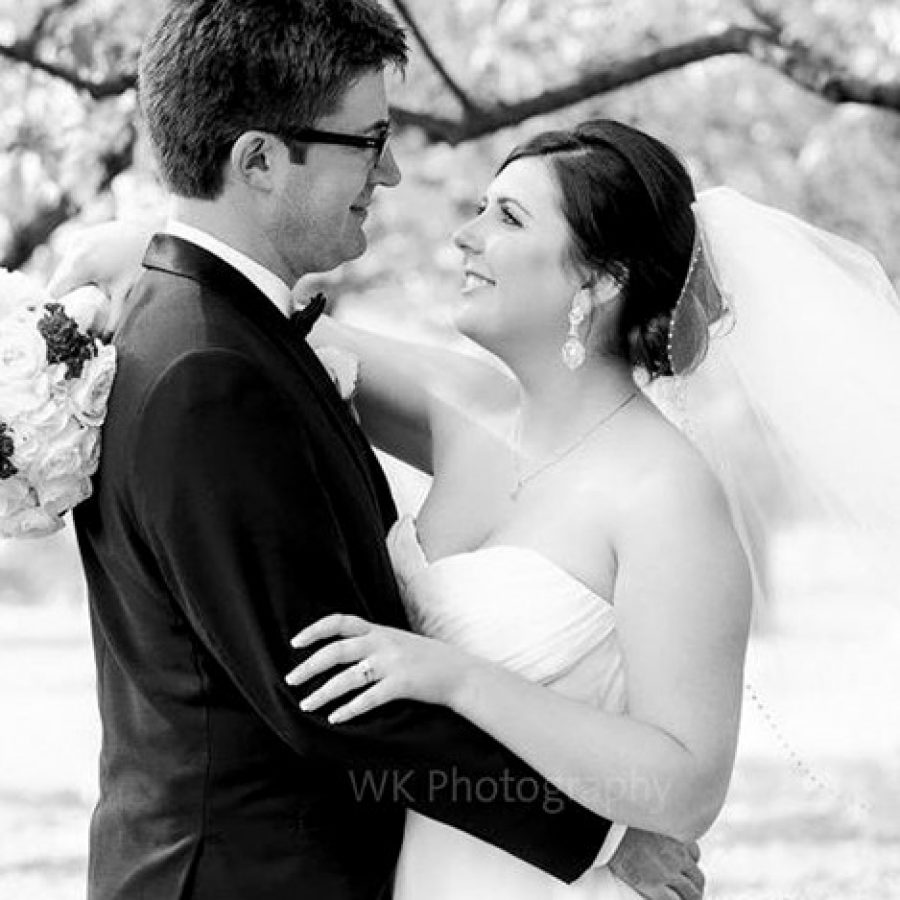 Anna Leigh Biscan and Aaron Bernard Lang were married April 18 at St. Catherine Laboure Catholic Church by the Rev. Jim Cormack.
The bride is the daughter of David and Gretchen Biscan of south county.
The groom is the son of Mark and Susan Lang of Webster Groves.
The maids of honor were Emily and Abby Biscan. Bridesmaids were Dana Lang, Kayla Biscan, Katy Rice, Alicia Tackes and Melissa Podry.
The best man was Loren Lang. Grooms-men were Joseph Pivirotto, Tony Pivirotto, Drew Biscan, Patrick Corrigan, Joe Hir-linger and Tommy Cox.
The flower girl was Viviana Lang and the ringbearer was Cooper Lang.
A reception was held at the Forest Park Visitors' Center.
After a honeymoon trip to Cabo San Lucas, the couple moved to Webster Groves.