Bersche elected president in Sunset Hills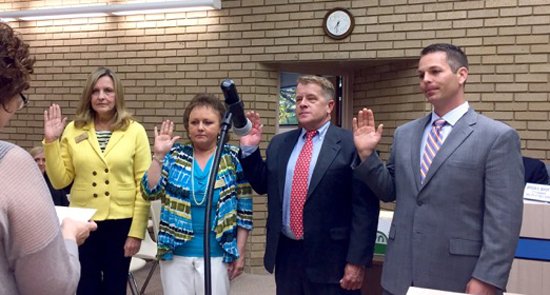 The Sunset Hills Board of Aldermen elected Ward 2 Alderman Steve Bersche as board president last week.
He defeated the longest-serving alderman, Ward 1 Alderman Dee Baebler, for the post 5-3.
Ward 1 Alderman Ann McMunn and Ward 4 Alderman Mark Colombo voted for Baebler, along with herself.
Colombo nominated Baebler, while Ward 4 Alderman Thompson Price nominated Bersche.
Voting for Bersche were Ward 2 Alderman Casey Wong, Ward 3 Aldermen Kurt Krueger and Nathan Lipe, Price and Bersche.
No woman has served as board president in city history, or even run for the position in recent memory.
Mayor Pat Fribis said, "In the future, we will have a woman president of the board, I'm sure."
"I appreciate the nomination," Baebler said. "As senior member of this board in every way now, including my age, and since there's never been a woman serve as board president in the history of Sunset Hills, I appreciate the opportunity."