As one of few south county Democrats to win, Beck turns his focus to 2019 session
Rep. Doug Beck, D-Affton, will return to Jefferson City in January after being re-elected as representative for the 92nd District of the Missouri House on Nov. 6.
Beck was one of two Democrats running to represent south county in the Legislature to walk away with a win Nov. 6, along with incumbent Rep. Sarah Unsicker in the 91st District. Unsicker's district includes areas of Crestwood, Webster Groves and St. Louis city, while Beck's is centered around Affton and parts of Concord Village.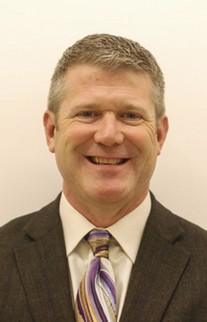 Beck, who was first elected in 2016, originally served on the Affton Board of Education from 2009 to 2014 and is a pipefitter by trade.
With a platform focused on workers' rights and education, Beck beat his opponent, St. Louis Public Schools teacher Bill Heisse, 59.53 percent to 40.35 percent, or a 3,214 vote margin. Heisse was a newcomer to public office.
"It's interesting," said Beck, referring to the election outcomes. "Some Democrats were running in districts that hadn't had a Democrat in there for 10 to 12 years. You had Missouri vote for progressive policies but put Republicans into office… We need to work on messaging. Some of these folks who lost faced thousands of dollars in negative ads."
During the 2018 legislative session, Beck sponsored House Bill 2330, which designated a portion of Highway 30 in Affton, or Gravois Road, as the "Officer Blake Snyder Memorial Highway." The bill passed and the highway was dedicated on Oct. 27.
Another piece of legislation he sponsored this past year, House Bill 1278, would have established tax credits for opening a grocery store in a food desert, but the bill did not make it out of committee. Beck plans on re-introducing similar legislation in 2019.
"I'm hoping that this year that legislation can go further," he said. "It's a need we have here in Missouri in both rural and urban communities."
Beck also would like to see legislation passed that would change absentee voting to early voting to help make the polls accessible to more people.
Many of his priorities going into 2019's legislative session, which starts Jan. 9, are similar to the issues he campaigned on and fought for in the House previously.
"I'd like to focus on tort reform, workers' rights, education funding…," said Beck. "I'll be on the defensive. I'm not sure what the priorities are going to be of the majority party. They might introduce right-to-work again on an individual county basis. One piece of legislation I would like to introduce is a workers' bill of rights, but I'm not sure how far that will get."
Beck said that he canvassed Democrats along with every registered voter because "that's the way I like to do things, because I represent everyone," and that some of the concerns he heard from voters included the affordability of higher education, public safety, gun violence, health care and of course, right-to-work.
"Whatever I do, I always keep in mind what I hope is best for the people in my district. That's what I base everything on. When I went door to door, it seemed like health care is becoming an issue again," said Beck. "Public education is always a concern. People feeling safe…"
Despite planning on spending most of next year's edition of the General Assembly on the defensive, Beck intends to do what he can to work across the aisle to pass legislation, a skill he attributes to his nine years spent on the Affton school board.
"It's just something you have to do. I spent nine years on the school board. Not everyone thinks the same way, but you have to pose the question when discussing legislation as 'what's best for our citizens?'" Beck said