April wedding ceremony set by McAllister and Williams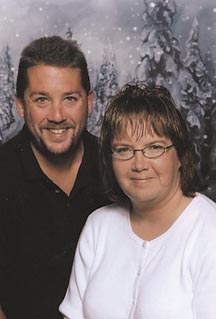 Ruthie McAllister, daughter of Julia McAllister of Park Hills and Henry McAllister of Marquand, and Jeff Williams, son of Von and Tammara Williams of Ballwin, announce their engagement and forthcoming marriage.
McAllister is a 1990 graduate of Central High School in Park Hills and a 2003 medical billing and coding graduate of Allied Medical College in Arnold.
Her fiance, Williams, is a 1987 graduate of Eureka Senior High School and is employed at Total Landscape in St. Louis.
The couple plan an April 18 wedding. The reception will take place April 19 at Arnold City Park.